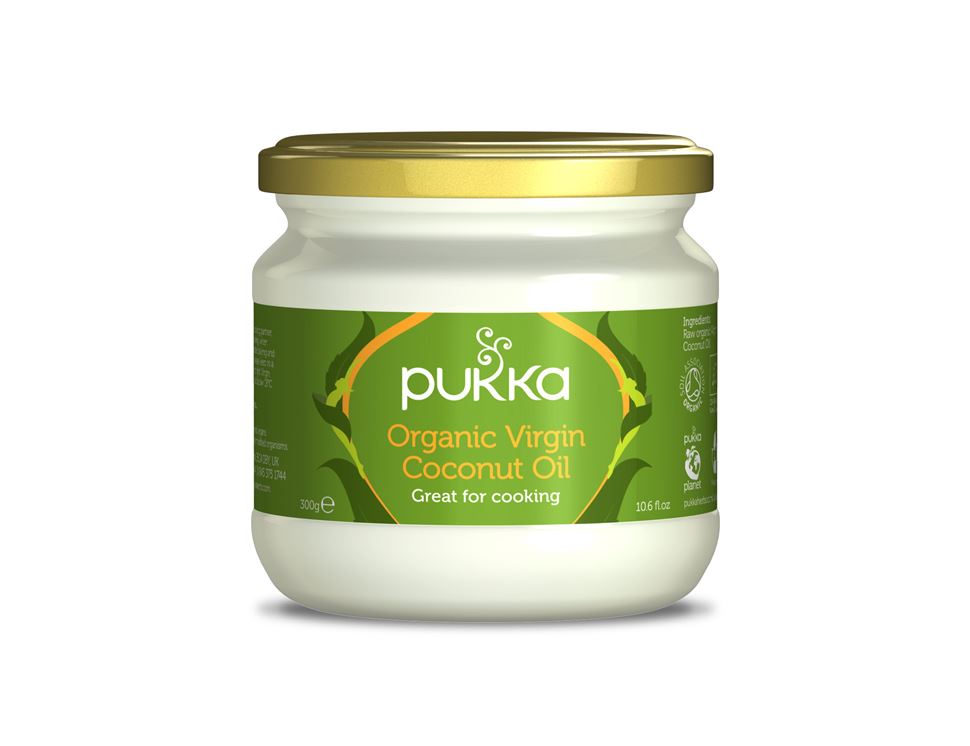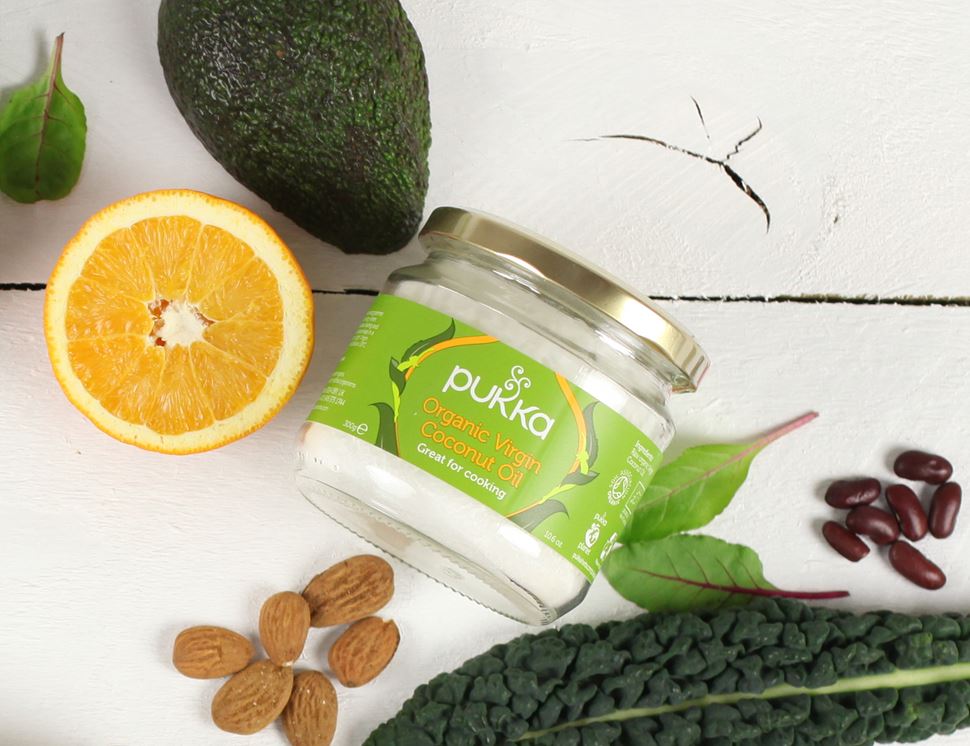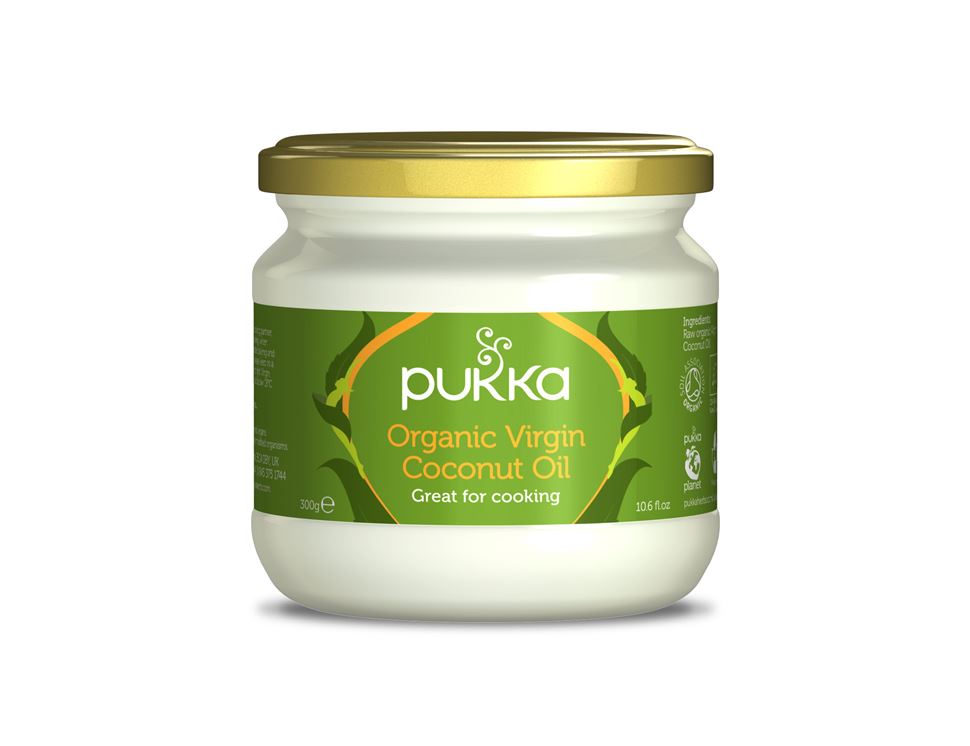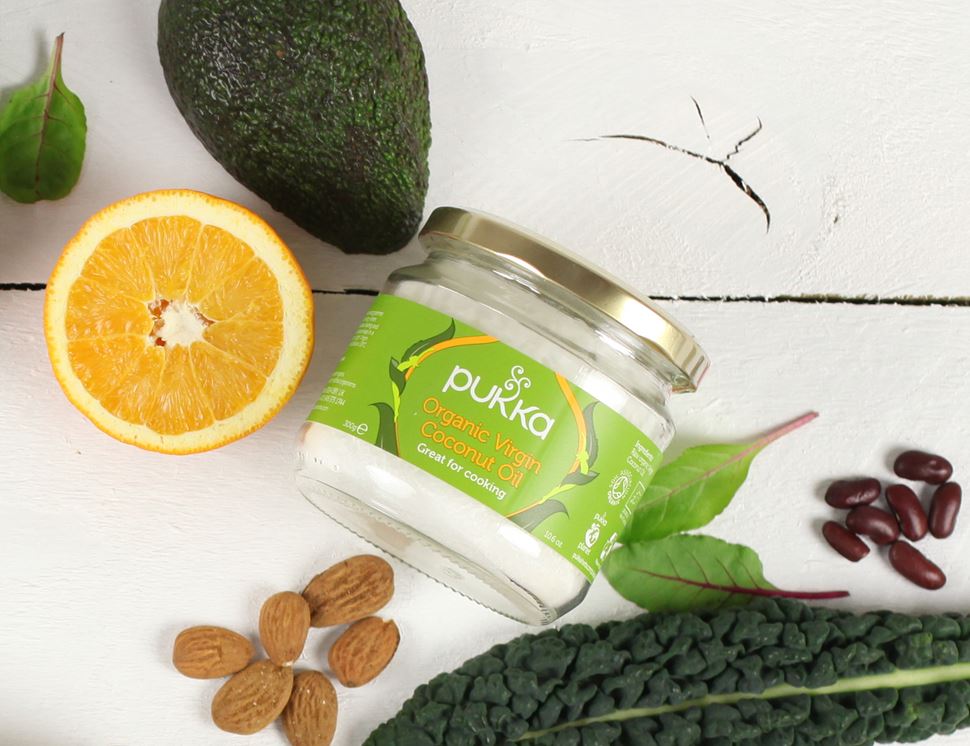 Virgin Coconut Oil, Organic, Pukka (300g)
New lower price
Organic Virgin Coconut Oil is rich in lauric acid and fatty acids. Its incredible nutrients, delicious taste and high smoke point make virgin coconut oil ideal for healthy dishes. Our oil's from freshly harvested coconuts, fermented for 24–36 hours.
In 2002, Tim Westwall put an ad in a local magazine, asking, 'Do you want to grow business in a healthy way?' He only got one reply, from Sebastian Pole. Sebastian is a qualified practitioner in Ayurveda (the ancient Indian art of living wisely), Chinese and Western herbal medicine. They set up business in Tim's spare room, making delicious teas from organic herbs with a focus on wellbeing. Pukka have grown their business by making sure their herbs are from organic and sustainable sources.
Virgin Coconut Oil* * = produced to organic standards.
Nutritional Information per 100g/ml Energy: 900kcal, 3700kj Protein: <0.1g Carbohydrates: <0.1g of which sugars: <0.1g Fat: 92.14g of which saturates: 86.2g of which lauric acid: 44.7g of which myristic acid: 17.2g of which monounsaturates (Omega 9): 4.8g of which polyunsaturates: 1.1g of which linoleic acid (Omega 6): 1.1g
Delicious for general cooking, stir-frying, roasting vegetables, baking and spreading. Tip: Stir into porridge for a healthy start to the day. Once opened keep in a cool dry place away from direct light. Virgin coconut oil is naturally solid below 18°C and liquefies above 24°C.
Turn it into one of these
You might also like to try...