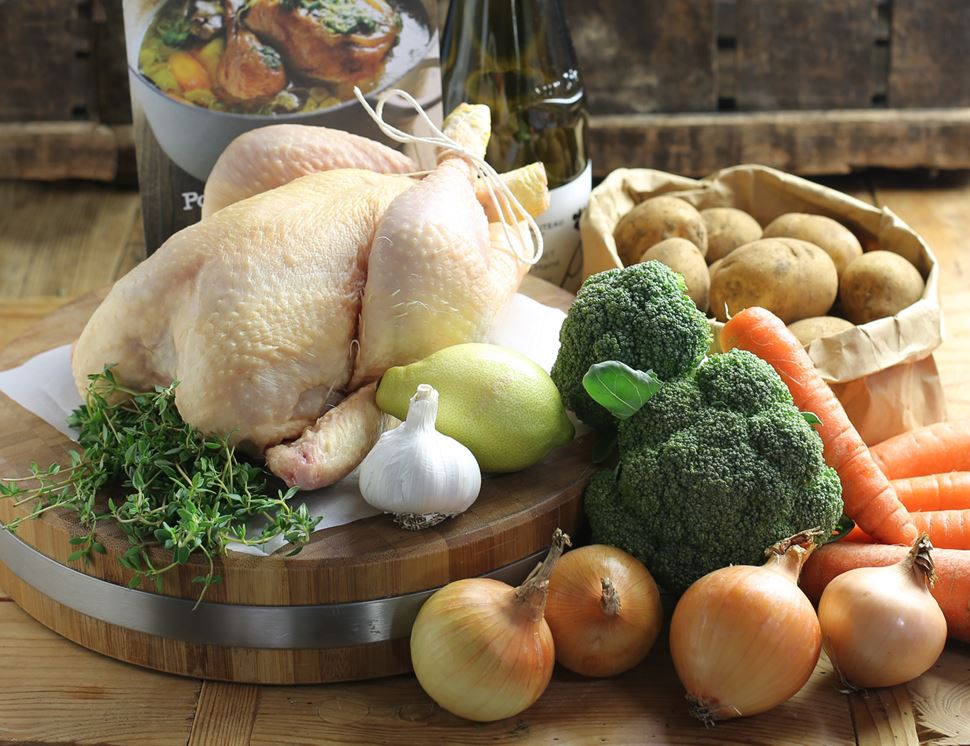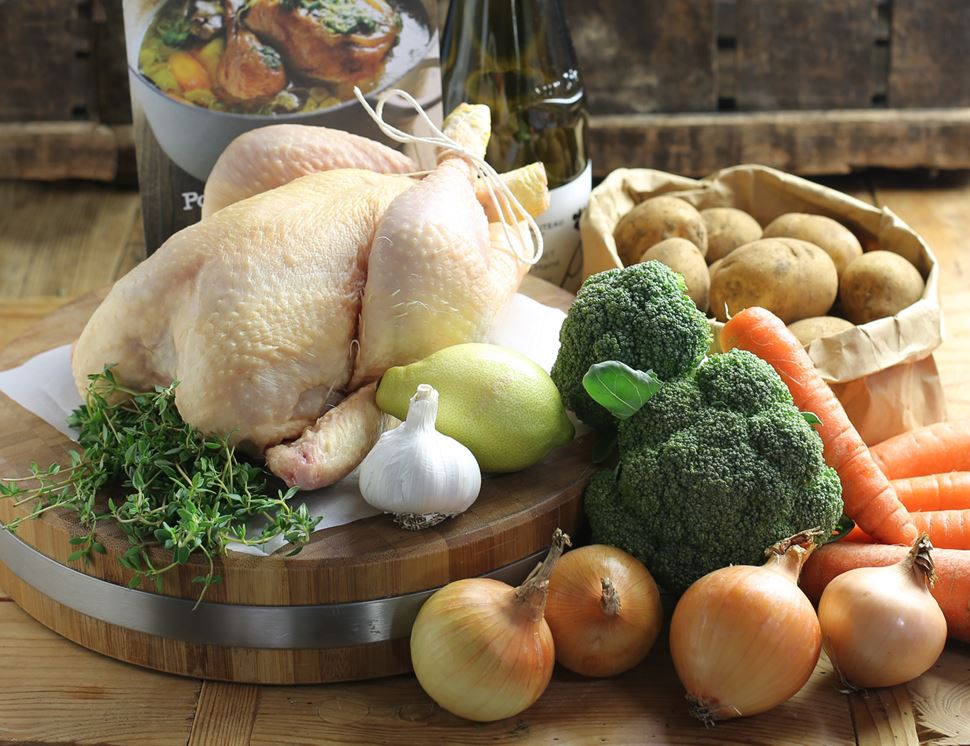 The Whole Roast Box, Organic
Available until 23rd December
Ideal for 4 people
Together at last. Our Roast with the Most Kit (a joint of organic meat, with organic herbs, spices and flavours) a bundle of organic veg fit for a roast and a bottle of wine.
Now there's everything in one box to serve your friends and family a Sunday (or any day) lunch that will knock their socks off. This whole shebang of a box will serve four.
Monday 5th December
Monday 12th December
Prep:
20 mins |
Cook:
3 hrs + resting
Intro
Tender organic lamb shoulder is transformed into a meltingly soft Middle Eastern feast, gently pulled apart and coated in juices spiced with fragrant cumin and coriander.
Ingredients
Lamb shoulder
Garlic
Cumin
Coriander seeds
Red onions
| | | |
| --- | --- | --- |
| Nutritional | Per serving | Per 100g |
| Energy (kj) | 2103 | 841 |
| Energy (kcal) | 505 | 202 |
| Fat (g) | 37.5 | 15 |
| Fat - saturates (g) | 17.3 | 6.9 |
| Carbohydrates (g) | 4.5 | 1.8 |
| Carbohydrates - sugars (g) | 2.3 | 0.9 |
| Protein (g) | 36.8 | 14.7 |
| Salt (g) | 0.33 | 0.13 |
Ingredients
Carrots
Potatoes
Red cabbage
Broccoli
Intro
With this Tupungato Malbec there's a desire to let the fruit speak for itself. Aged in oak for just six months to bring out the vanilla and spice aromas that are gorgeously mixed with the black plum, blackberry and dark cherry that Malbec's famous.
Ingredients
Tupantgato Malbec (75cl)
1
Indian Spiced Brisket with Pomegranates
Prep:
20 mins |
Cook:
4 hrs
Intro
For this eastern inspired feast, organic beef is slathered with an aromatic paste of garam masala, turmeric and ginger, roasted alongside fresh chilli and scattered with juicy pomegranate seeds.
Ingredients
Brisket
Beef stock cube

Allergy Info

Sea salt

Palm oil Maize starch Glucose syrup Raw cane sugar Onions

Yeast extract

Beef powder (2.3%) Caramelised sugar Celery Mushrooms

Natural flavouring

Carrots Garlic Parsley Turmeric Rosemary Pepper Laurel.Organic

[] Allergens

Ginger
Turmeric
Garlic
Garam masala

Allergy Info

Cumin Seed Cassia Coriander Seed Cardamom Cloves NutmegOrganic

[] Allergens

Chilli
Coriander
Pomegranate
Ingredients
Carrots
Potatoes
Onions
Cavolo Nero
Intro
Is it a lager? Is it a pale ale? Brewed with Hallertau hops for a grassy, Germanic aroma, this continental style beer carries a hint of honey sweetness. All balanced with the dry, crisp, refreshing palate and the biscuity finish.
Ingredients
Blonde Beer, Organic, Black Isle (4x330ml)
You might also like to try...