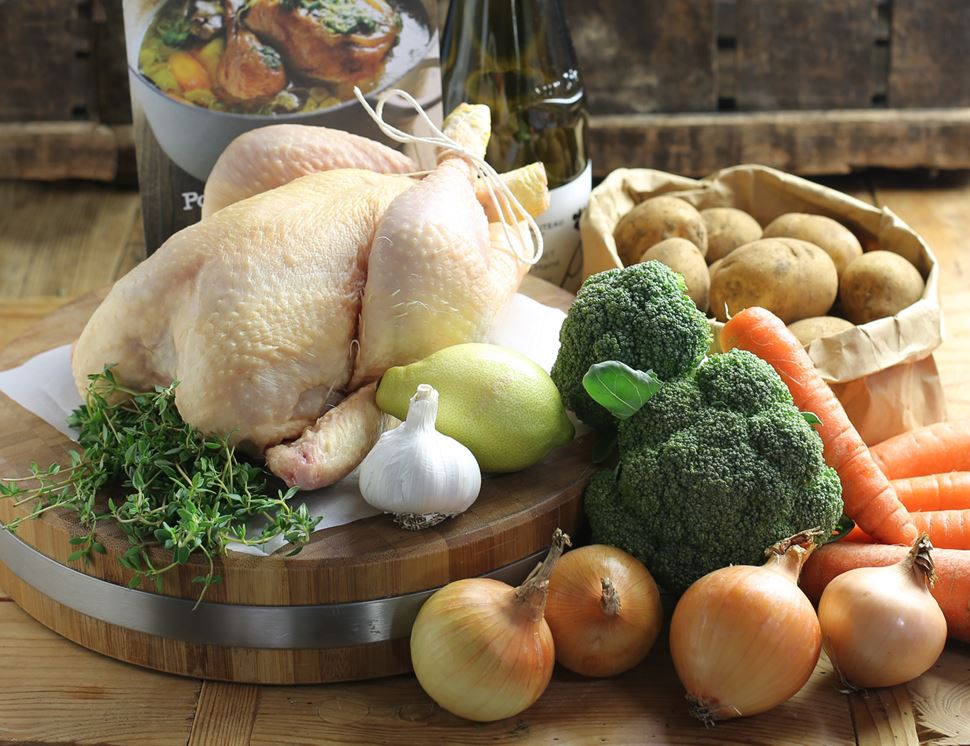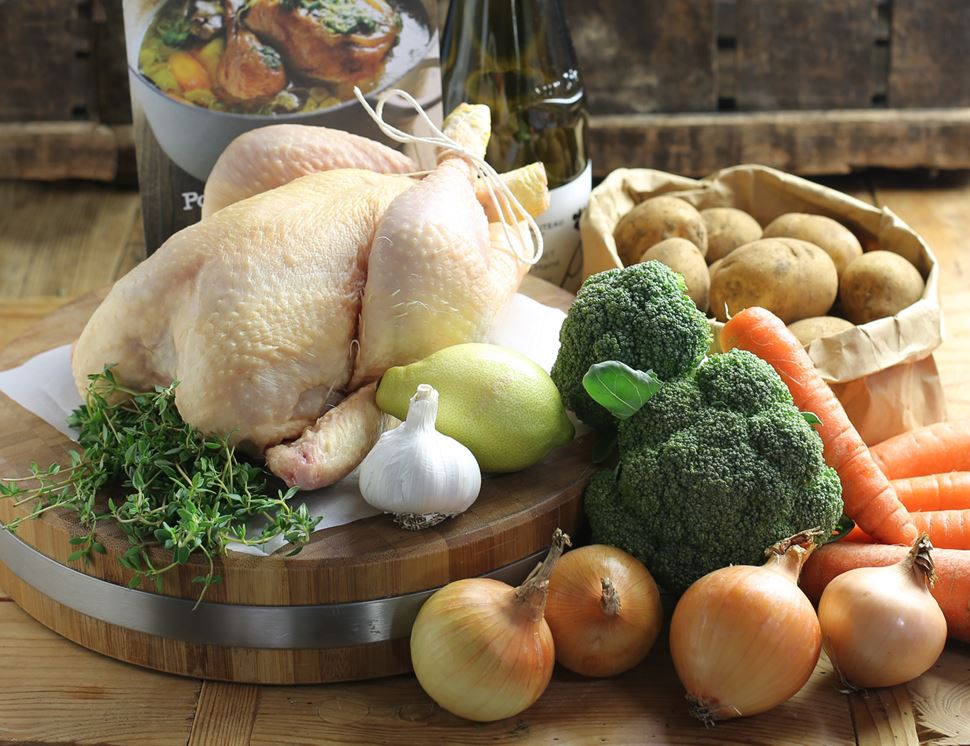 The Whole Roast Box, Organic
Ideal for 4 people
Together at last. Our Roast with the Most Kit (a joint of organic meat, with organic herbs, spices and flavours) a bundle of organic veg fit for a roast and a bottle of wine.
Now there's everything in one box to serve your friends and family a Sunday (or any day) lunch that will knock their socks off. This whole shebang of a box will serve four.
Monday 26th September
Monday 3rd October
1
Juniper & Rosemary Rubbed Lamb
Prep:
15 mins |
Cook:
40-60 mins
Intro
Juniper is the botanical that makes gin, well, gin. It pairs brilliantly with rosemary, giving this lamb roast a hint of pine forest. If you want to enhance the gin flavour of the rub, use sloe gin to make the gravy. Delicious.
Ingredients
1/2 leg of lamb, boneless
Juniper
Rosemary
Ingredients
Carrots
Potatoes
Onions
Kale
Intro
This is a wonderful little rose made from Grenache and Caladoc grapes. It has that gorgeous light pink colour and comes from the most 'lauded' region for Rose wines. With fresh acidity and lovely notes of roses and red berries, it's a fridge staple. bec's famous.
Ingredients
Mas de Longchamp Rosé (75cl)
Prep:
10 mins |
Cook:
1 hr 20 mins
Intro
Spice up your roast chicken this week with aromatic Szechuan peppercorns, fiery chilli flakes and rich, savoury tamari.
Ingredients
Chicken
Szechuan peppercorns
Garlic
Tamari

Allergy Info

water

soybeans

salt

alcoholOrganic

[] Allergens

Dried chili flakes
Honey
Ingredients
Carrots
Potatoes
Onions
Cauliflower
Intro
This bright golden yellow Chardonnay is a mellow, elegant wine with pineapple and nutty flavours and hints of lime blossom. Its tropical style and smooth, soft texture make for a relaxing drink that pairs magnificently with light meats.
Ingredients
Arrogant Frog Chardonnay (75cl)
You might also like to try...