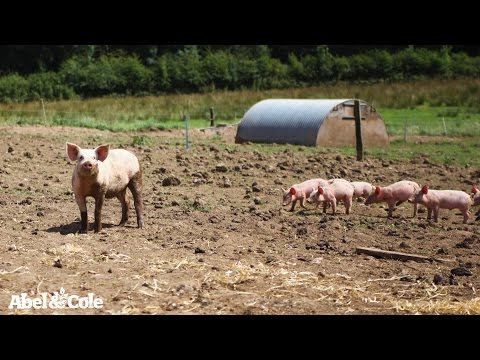 Pork Loin Chops, Bone In, Organic (500g, pack of 2)
Loin chops are a lean cut of meat. These are still on the bone so they will be juicier, the bone retaining the moisture inside. These chops are absolutely delicious pan-fried and finished with a slow cook in the oven, with the rind of fat adding some real sweetness.
Country of Origin - England
It's a family affair on Eversfield Farm in Devon where Mark and his son and daughter, Hamish and Anna, all do their bit to look after their award-winning organic pork. Mark and family go above and beyond to see their pigs have plenty of room to run to and fro and scurry to their pig arcs for shelter from the sun and rain. Each cut is hand finished, from beechwood-smoked bacon to succulent pork steak and hearty joints fit for a roast.
Pork* (100%) * = produced to organic standards. For allergens, including cereals containing gluten, please see ingredients in bold.
Pork and bacon are rich in protein, iron and B vitamins. Pork is particularly high in Thiamin, which is used in the conversion of starchy foods into energy. Iron is essential to red blood cells, whereas protein and B-vitamins are used in the growth, maintenance and repair of all the body's cells.
Pork chops can be grilled or shallow-fried. Try adding garlic, or garlic salt, and a little sage to give them some extra flavour. The grilling time really depends on the thickness of the chop as thin chops should be grilled quickly under intense heat whereas thick chops should be cooked more slowly over a medium heat. Pork should be kept in the fridge, and should not be stored above other food, unless in a sealed container. Suitable for home freezing. There are 2 pork loin chops per packet. Our packets will weigh approximately 500g. We guarantee three days life, including day of delivery. We guarantee that your order of meat and fish will have at least 3 days before its expiry date, including the day of your delivery. All of our meat and fish can be frozen.
Turn it into one of these
You might also like to try...