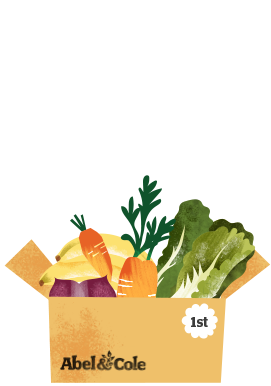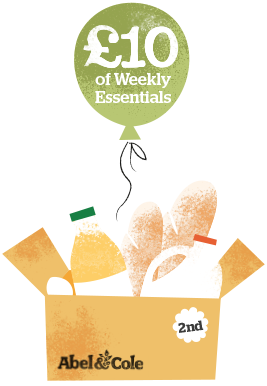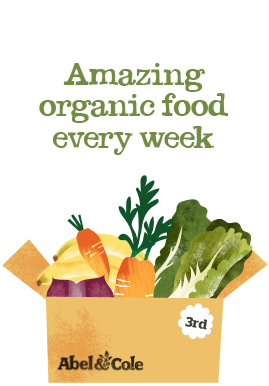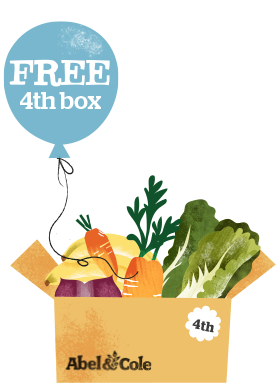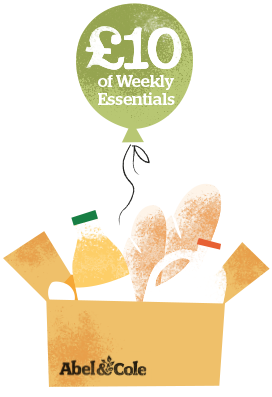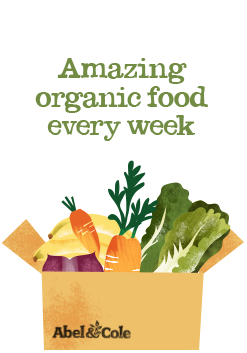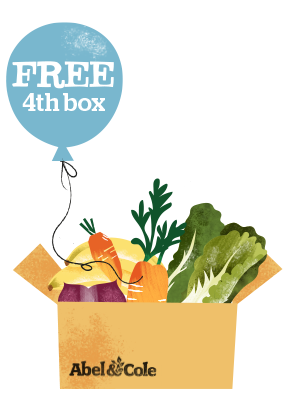 Get started on your healthy adventure
Simply enter
BOXFREE
at checkout
Terms & conditions
To receive this offer you must order a weekly Fruit & Veg, Fruit, Veg, Salad, Juicing, Snacking or Recipe Box. On your 1st delivery (minimum order value £12.50), you'll receive a £10 voucher to spend on anything from the Weekly Essentials shop (
www.abelandcole.co.uk/groceries/every-week-grocery-essentials
) to add to your 2nd delivery. Your 4th delivery of any of the aforementioned boxes will be FREE (up to a maximum credit value of £42).
You can change which box you receive at any time. Your box will default to a weekly delivery when you order it, however the frequency can also be changed at any time and will not affect your eligibility for the offer. Payment for your orders is taken on your delivery day.
This offer is for people who do not currently have an Abel & Cole delivery. This code is not valid with any other new customer offer, and it can not be used for any of our meat boxes.