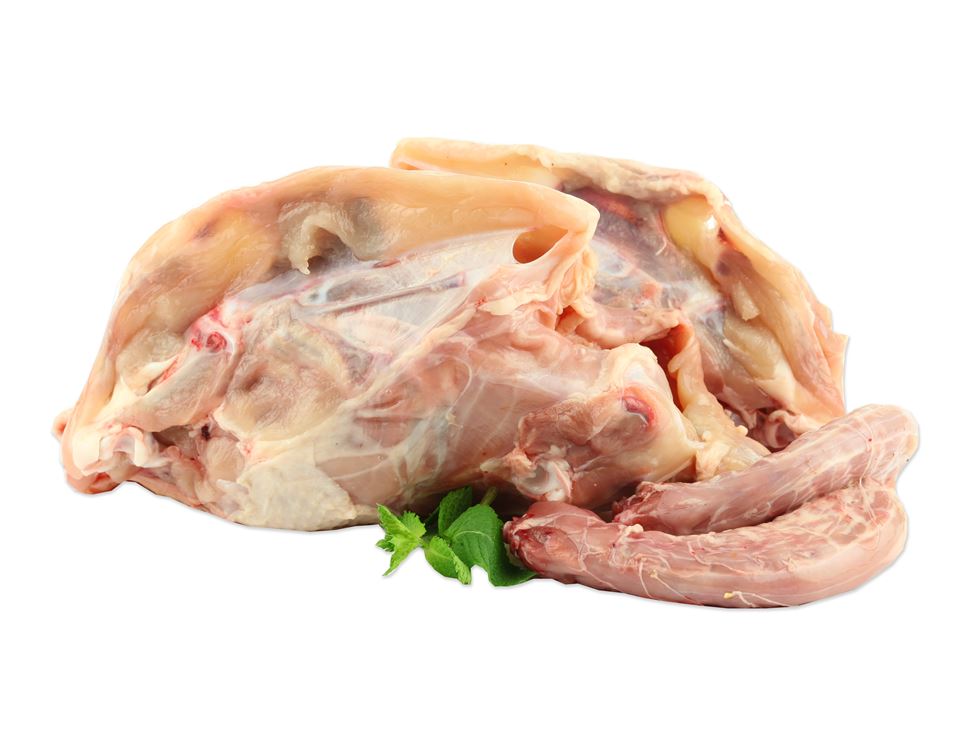 Chicken Carcass, with Neck & Giblets, Free Range (1kg avg)
There isn't a thing that goes to waste here at Abel & Cole. These leftover bones of free range chicken are ace for making your own proper chicken stock for gravy, soups and sauces.

We've been looking for a free range chicken that meets our high standards as holders of the 2010 RSPCA Good Business Award for animal welfare. Peter and Sue run a chicken cooperative in Devon, made up of a few free-range farms, and they really impressed us with their expertise and the passion they have for their birds. The birds are kept in the warm for the first 28 days as they are too fragile to cope with the British outdoors at this stage. Once they move to the arcs, they have complete access to the outdoors during daylight hours – the whole side of the arc is open so they can come and go freely. They get a carefully balanced feed which is completely free of additives, antibiotics and growth promoters and is varied weekly to suit their needs.
We guarantee that your chicken will have 3 days before its expiry date, including the day you have it delivered. All of our meat and fish can be frozen. Perfect for making chicken stock.