Why We're Moving Away From Compostable Plastics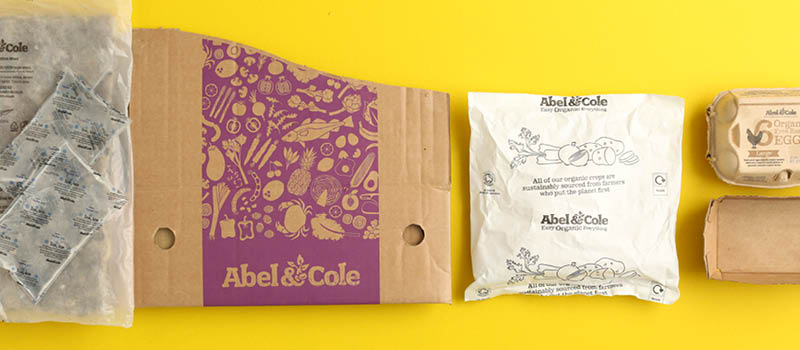 Until recently, there was something not very 'us' hiding in our Fruit & Veg Boxes. Like you, we thought compostable plastics ended up as well, you know, compost. But there's a growing body of evidence which suggests that's not always the case

It turns out that compostable plastic only breaks down under certain conditions. And unless your local waste collector has exactly the right kit, compostable plastic behaves a lot like regular plastic.

Not great. But you know what's worse?

Not doing anything about it.

Which is why we're rolling up our sleeves and taking action.

You'll no longer find compostable plastics in our core Fruit & Veg Boxes. Instead, we've reviewed whether we need any packaging at all or replaced it with our new paper bags. For the rest of our range, we're working hard with all of our suppliers to completely remove it from our range by the end of 2023.

We're also doubling down on reducing and reusing packaging by extending our Club Zero refillables range.

And we're collecting other hard to recycle flexi-plastics from customers through our Plastic Pick-Up scheme.

But we can't fix this alone. If you're a decision maker in the Food Industry, it's time to act.

JOIN THE FIGHT AGAINST COMPOSTABLE PLASTIC POLLUTION

If you're not sure it's breaking down the way it should, it's time to stop using it now.
Read the research behind our decision
UCL Big Compost Experiment – 24-month report, 2022

Compostable Plastics, UCL, 2020

A Guide for Product Manufacturers Intending to Use Biodegradable Packaging, UCL, 2020

Don't Scrap the Waste: The Need for Broader System Boundaries in Bioplastic Food Packaging Life-Cycle Assessment - A Critical Review, Journal of Cleaner Production, 2020

Life Cycle Assessment of Recycling Options for Polylactic Acid, Resources, Conservation & Recycling, 2019

Effect of Paper vs. Bioplastic Bags on Food Waste Collection and Processing, Waste and Biomass Valorization, 2021

Life Cycle Assessment of Compostable Coffee Pods: A US University Based Case Study, Nature Research, 2020
Published October 2022
Our Packaging Promise is to help you slim your bin, which is why we have a 'Refuse, Reuse, Recycle' strategy in place. We first consider if packaging is absolutely necessary. If it won't compromise on food safety or quality, we remove it altogether. If that's not an option, we'll use materials that are widely collected from kerbsides, like our paper carrot bags. Find out more about our efforts, here.


Back to top