What on earth to do with Brussels sprouts
Jazz up your sprouts of Brussels (yup, apparently
that's where they originate) with these lovely ideas…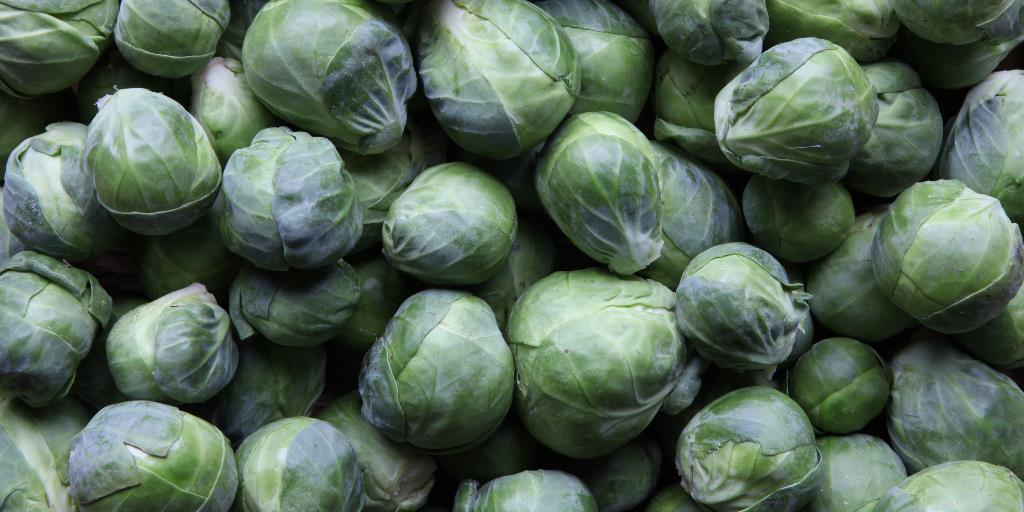 Utterly butterly
For perfect sprouts crisscross the ends – about 1cm deep. Or fully halve or quarter them – this makes cooking faster, eating easier and avoids overcooked syndrome (bleugh). Steam or gently boil for 3-4 mins. Then toss with butter and season.

Bravely flavoury
Nothing too fancy, of course, but by adding some toasted hazelnuts and nutmeg, ginger and orange zest, or earthy cumin - and butter to your sprouts make them oh, so nice!
Shreddies
Shred your sprouts (i.e. cut them into thin, say ½-1cm slices). Pan fry little snips of lardons or bacon. Add a dot of butter, your shredded sprouts and some roughly chopped chestnuts. Season and enjoy. You can also toss shredded sprouts in to a stir-fry.
Soooooup
Quarter your sprouts and pop them into a simmering pot of stock, along with diced potatoes, carrots, parsnips and any other winter veg that takes your fancy (or finds its way into your box). Add freshly grated ginger, a splash of soy sauce and finish with fresh basil leaves for an Asian twist, or go Italian with Parmesan and croutons.
For more ideas for your Brussels sprouts, head over to our recipe patch.


Back to top