What on earth to do with aubergines
Aubergines are gorgeous and these brilliant tips will instantly add six aubergenius sized strings to your new recipe bow.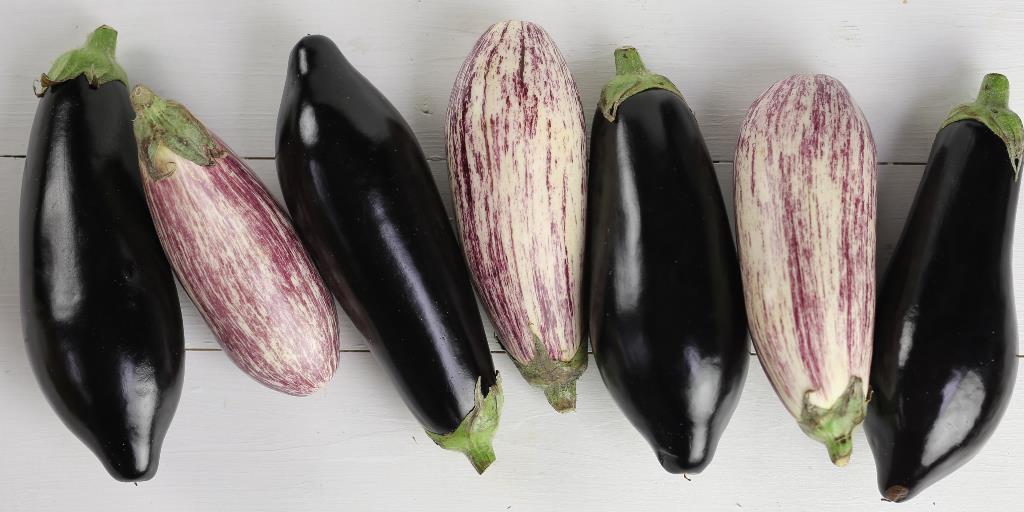 Roast whole
Take the title of this one literally, roast whole. Crank your oven to high (200oC/ Gas 6). Pop the purple veg inside. Roast for an hour, turning once or twice. If it's not squeezably tender, cook a little longer. Slice the green hat off and blitz the whole thing in a blender with some yogurt, cumin, a little olive oil, lemon and herbs. You've got yourself one nice dip.
Halfway to heaven
A fast route to heaven, halve your aubergine before roasting. Slice through the green top and straight down to the bottom, so you have two elongated pear-shaped pieces. Carve crisscrosses into the white flesh. Rub in garlic, spice and olive oil. Roast till tender, for a lovely side. Top with a dollop of spiced yogurt and herbs.
Veggie burger secret
Whizz up some roast aubergine with a tin of chickpeas (for a 50/50 mix) and you've got the base for brilliant veggie burgers. Add a slog of balsamic, garlic, rosemary, chopped black olives and lemon for an Italian slant. Or, whack in some chilli, cumin, paprika, mint and toasted nuts or dried fruit for a Moroccan twist.
Geni converters
These are sure-fire ways to convert auberg-sceptics. Slice into rounds, dust with flour and pan-fry. Or, dip into a beer batter and deep fry. For a healthier option, peel your aubergine first. Slice the white into rounds. Brush with a mix of olive oil, honey, chilli and thyme. Grill until golden, and you'll have eaten the lot before it ever sees a plate.
Better bruschetta
Cut the green top off your aubergine. Slice horizontally into long, thin wafers. Toss with oil, spices and touch of lemon. Grill or fry till just golden. Lay on crispy toast with some creamy goat's cheese or houmous, chilli and herbs.
Aubergine sleeping bags
Slice your aubergine horizontally and into reasonably thick slices. Grill or fry till golden. Lay flat. Sprinkle over some mint, lots of black pepper, lemon zest, thin slices of fried halloumi and toasted almonds. Roll up from one end. Secure with a tooth pick and pack up for your lunchbox.


Back to top