There will be blood oranges
We couldn't wait any longer, so we popped over to
Sicily to see the first of blood orange season.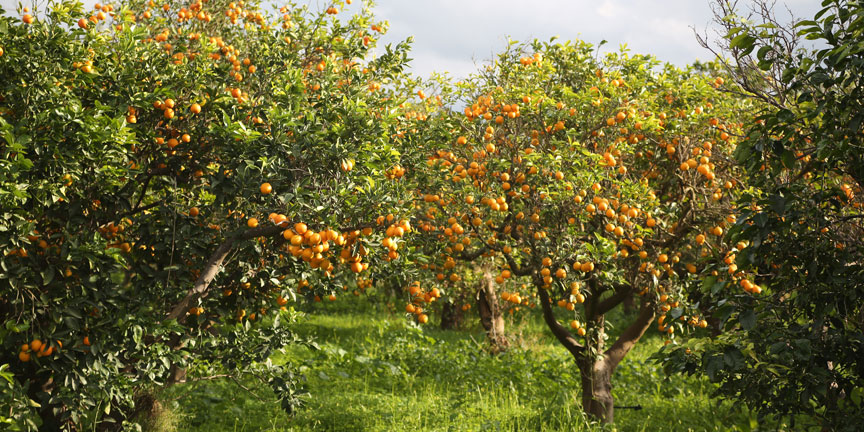 It almost didn't happen. When we rang Giangiacomo from the side of a small country lane (considerably lost) asking if it was still okay that we stopped by, he nonchalantly asked, "Oh, is that today?"
The story goes; cheeky Giangiacomo Borghese (pronounced Jon-jack-amo) loves a spot of kitesurfing and was heading to meet his friends on this particularly blustery day to partake in his favourite hobby. Farmers and hobbies are a bit mutually exclusive, yet Giangiacomo says, "Even when I don't have time I make time to kitesurf. It's like meditation."

Amusingly, his farm isn't exactly somewhere you'd need to escape from. The 85 hectare citrus farm is pitched where there once was a lake before it was drained in the '50s. This revealed beautifully rich, volcanic soil that, coupled with the Sicilian climate, makes it the best area in Sicily for growing blood oranges (they need the freezing cold evenings to get their characteristic red blush).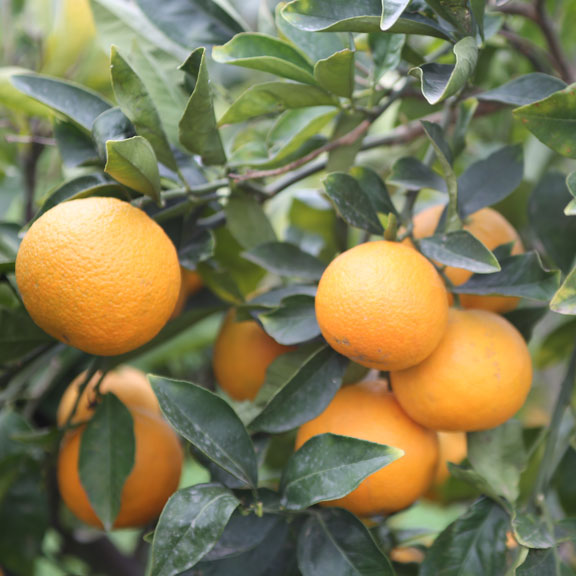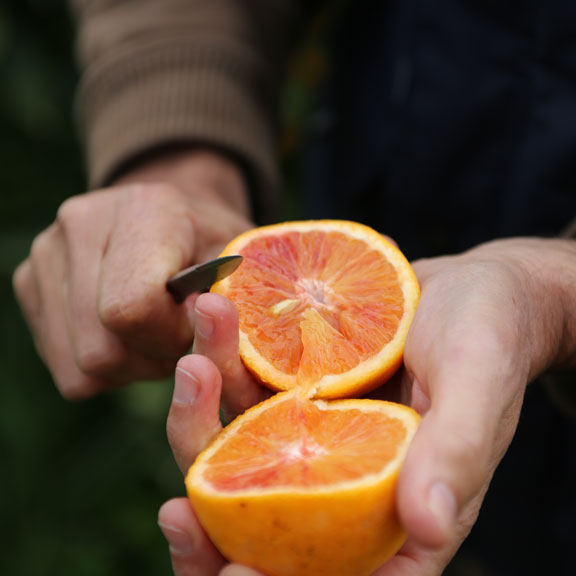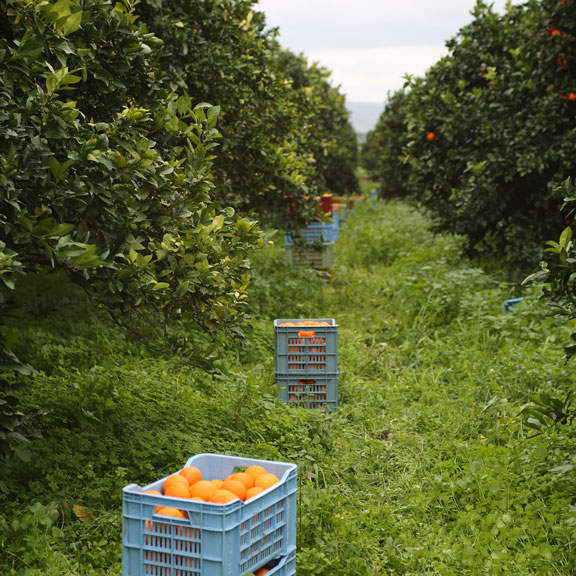 "There was once a lake, and now there is citrus"
It's easy to see why Giangiacomo's mother, Maria Carla, fell in love with this spot in 1955. "There was once a lake, and now there is citrus," Giangiacomo says. The groves on the north side have a view of Mount Etna and the space between the orange trees is overrun with lush, undisturbed grasses and wildflower meadows. It's the ideal habitat for bees, which Giangiacomo has in spades (well, hives). He gives shelter to two large bee colonies across the farm and they're cared for by a co-operative who give the gift of pollination and honey.

Giangiacomo grows all sorts of citrus, from beautiful grapefruit and Bergamot lemons to "blonde" oranges (which are just oranges to you and me). The pick of the crop has to be his blood oranges, though. "They're like a Vitamin C bomb", he tells us. Whilst only a seasoned Abel & Coler can spot one from the outside, when you peel one you'll get the picture. Just pick one up, give it a peel, close your eyes and imagine you're in the Med. Sigh.



A citrus spotter's guide to blood oranges
Colour

: orange, sometimes with reddish pink streaks


Skin

: usually pitted, but sometimes smooth and fairly thick skinned


Size

: slightly smaller than a normal orange


Flesh

: tangy and juicy, a deep red colour or orange with red streaks


Back to top