What Is Sustainable Beauty?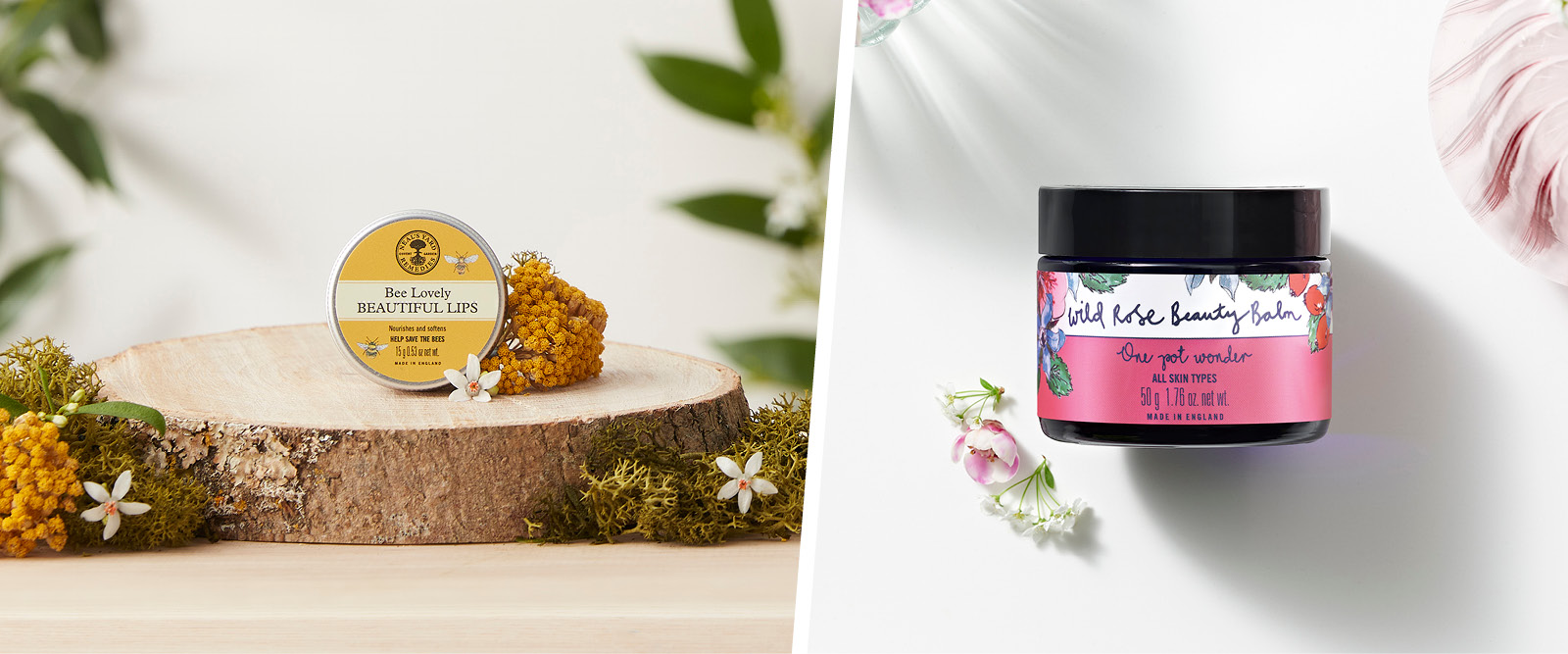 What is sustainable beauty? With so many brands now using the word 'sustainable' to describe their products, it can be difficult to know who is actually walking the walk when it comes to sustainable cosmetics and beauty products. We caught up with organic beauty experts Neal's Yard Remedies to find out what sustainable beauty means to them.
At Neal's Yard Remedies, we've been dedicated to trading sustainably and ethically for more than 40 years. This means treating people and the planet kindly and fairly.
We're committed to using natural and organic ingredients to form the basis of our products, because we understand the positive impact this has on the environment.

We also work hard to ensure these ingredients are ethically sourced, by supporting communities all over the world and building strong relationships with growers who use organic, sustainable and wild-harvesting practices.

By being conscious about the ingredients that go into our products, we can have a better understanding of where everything comes from and how it impacts the planet. Our Wild Rose Beauty Balm is a great example of an organic product that uses sustainably sourced rosehip seed oil as the hero ingredient.
We've all become more aware of the negative impact that plastic has on the environment, and the significant amount of plastic waste that we all create on a daily basis. In order to be more sustainable, we all need to utilise plastic alternatives and opt for recycled materials where possible.

At Neal's Yard Remedies, we avoid excess plastic by using glass where suitable for the product. Otherwise, all our plastic bottles up to 200ml (like this Seaweed & Arnica Shower Gel) are made using recycled plastic, as we progress towards the vision of a circular economy.

We also use ethically sourced paper and card to help limit deforestation. Our product cartons and gift boxes are made from Carbon Balanced Paper from the international conservation charity World Land Trust, to further reduce our environmental impact.

When buying sustainable beauty products, you should always take a look at the brand's policies and commitments, to ensure that whoever you're purchasing from is really practicing what they preach.

We have a page dedicated to our sustainable and ethical policies on our website, so you can read up on our beliefs and find out more about how we strive to be a global leader in the sustainable beauty industry.

For example, we believe in treading lightly on the earth to ensure our environmental footprint is as gentle as can be, so we are committed to being a carbon neutral company. This means that we offset all our greenhouse gas emissions to reduce our impact on the planet.

We also have our pioneering Bee Lovely campaign which supports bees across the world. We're proud to work with bee-friendly organisations from sales of our sustainable beauty products, such as our organic Bee Lovely Lip Balm.
Of course, sustainable beauty isn't just about what goes into the products and how they're packaged, but also how they're made and how the companies behind them are run.

Renewable energy greatly reduces air pollution as well as carbon emissions, so it makes sense that a sustainable brand would utilise it as much as possible. Our eco-factory in Dorset has 700m2 of solar panels, generating more than 5% of our own electricity. The rest is topped up by a 100% UK sourced renewable tariff, which we also use in our stores.

We're proud to say that we've never tested on animals. We believe that beauty products should all be cruelty free, so all of our sustainable cosmetics are approved under the Cruelty Free International Leaping Bunny programme – the gold standard for cruelty free products.

We also work with Cruelty Free International, the leading organisation working to end animal experiments worldwide. So, next time you treat yourself to a product like our Almond Moisturiser, you can do so knowing that no animals have been harmed in the making of it.
While many people correctly place huge emphasis on recycling materials and avoiding plastic, less is mentioned about the use of water in the production and development of sustainable beauty products.

Freshwater is in limited supply and requires valuable resources to make it safe to use. Because of this, we take active steps to limit our freshwater use by utilising a water recycling system at our eco-factory, which recycles up to one million litres of water every year.

Greywater from manufacture and rainwater also goes towards non-sanitary uses such as flushing the toilets. This accounts for around 20% of our water use and we intend to remain at 20%, even as our production grows.
If you're feeling inspired by Neal's Yard Remedies' sustainability commitments, why not add some of their ethical beauty and wellness picks to your next shop? Explore our range of natural, sustainable beauty products from Neal's Yard here.


Back to top