Rudolph Christmas Cookies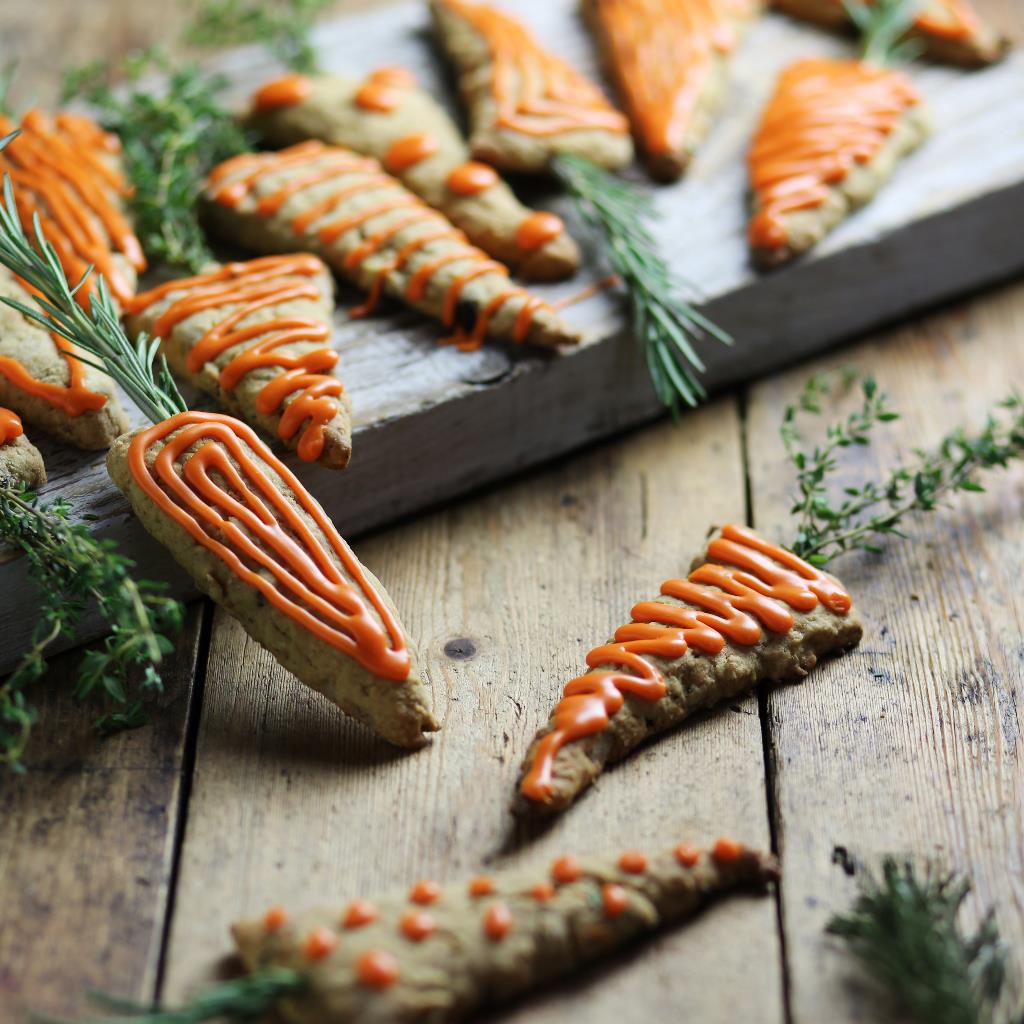 Rudolph loves carrots. And we're pretty sure he is partial to a chewy biscuit or two. Whip up some spiced carrot packed (and shaped) cookies to leave out for him and his merry gang on Christmas eve
Ingredients
For the cookies: 110g butter • 200g caster sugar • 1 egg • ½ tsp vanilla extract or seeds from 1 vanilla pod • 250g plain flour, plus extra for dusting • 40g oats •1 tsp baking powder • 1 tsp mixed spice • ¼ tsp ground ginger •150g carrots, finely grated • 50g walnuts, finely chopped • 50g raisins • Zest from 1 orange • Pinch salt • For the icing (optional): 300g icing sugar •Juice from 1 orange •Orange food colouring (optional) To decorate (optional): Thyme or rosemary sprigs


Method
1. Cream the butter and sugar together till light and fluffy.
2. Beat the egg and vanilla together. Add that to the creamed butter and sugar and mix well.
3. Add the rest of the ingredients and stir together till well combined.
4. Put the cookie mix into the fridge and leave to chill for at least 2 hours.
5. Preheat your oven to 180°C/160°C fan/ Gas 4.
6. Remove the dough from the fridge. Dust your work surface liberally with flour. Place half the dough onto the floured surface. Dust a little more flour over the top. Pat it down using your hands into a large circle. It should be about ½ cm thick. Don't worry, the dough will be a little sticky.
7.Using a sharp knife, cut out long triangles approximately 7cm long. Or use a carrot shaped cookie cutter if you have one. Repeat with the remaining dough.
8. Place onto a lined baking tray or two, 2cm apart as they will spread during cooking.
9. Slide into the oven and bake for 15 mins till golden.
10. Remove the cookies from the oven and leave to cool slightly. Lift them on to a cooling rack. Leave to cool completely.
11. Whilst the cookies are cooling, tip the icing sugar into a bowl. Squeeze in the juice from ½ the orange and mix. The icing should form peaks when you lift the spoon from the bowl. Add more orange juice or icing sugar as needed. Add the orange food colouring if using.
12. When the cookies have cooled pipe or spread the icing on to the cookies. Display on a plate. Gently push a sprig of rosemary in thyme into the top if you like to represent carrot leaves.
13. Remember to leave one out for Rudolph!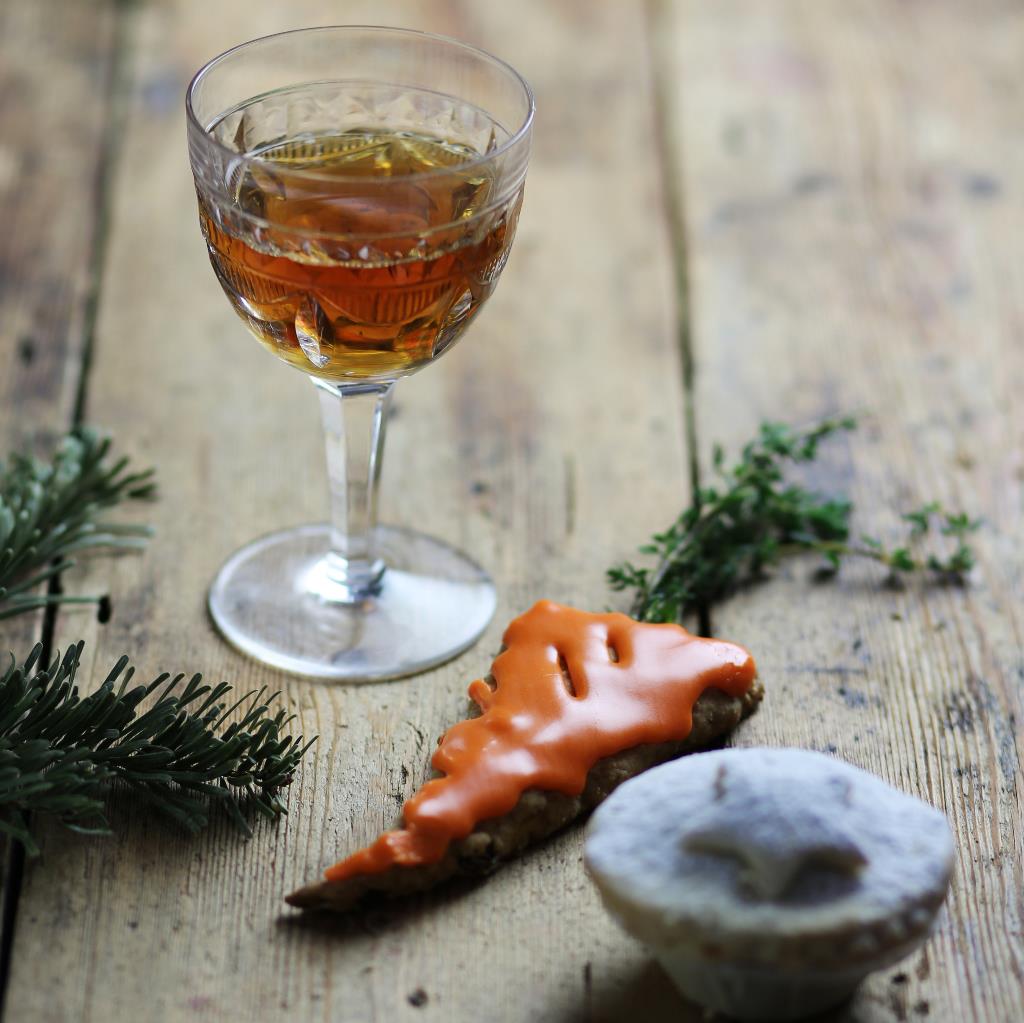 Back to top