Cycling for climate action with Ride the Change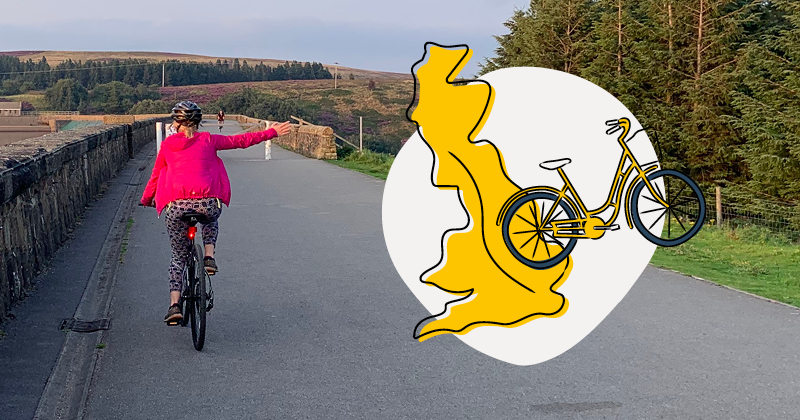 We're incredibly proud to announce that we're the headline sponsor for Do Nation's Ride the Change this October. To help inspire climate action and show our commitment to a low-carbon future, a team of cyclists from Abel & Cole will also be taking on the challenge, cycling from London to Glasgow ahead of COP26. Read on to learn more and find out how you too can make a difference.
The UN Climate Conference, COP26, is being held in Glasgow this November. Do Nation are organising an eight-day mass bike ride to get there, building climate action and awareness by raising sustainability pledges from supporters along the way.

Between 24th – 31st October, Do Nation's committed cyclists will ride all the way from London to Glasgow, covering about 70 miles each day and arriving right in time for the start of COP26.

Day one: Sunday 24th October – London to Oxford
Day two: Monday 25th October – Oxford to Coventry
Day three: Tuesday 26th October – Coventry to Stoke-on-Trent
Day four: Wednesday 27th October – Stoke-on-Trent to Preston
Day five: Thursday 28th October – Preston to Penrith
Day six: Friday 29th October – Penrith to Dumfries
Day seven: Saturday 30th October – Dumfries to East Kilbride
Day eight: Sunday 31st October – East Kilbride to Glasgow Centre

"By sharing the story of the ride, the communities we pass through, and the carbon savings we inspire, we aim to inspire individuals to take action and to influence decision makers to be bolder in their climate commitments," says Do Nation Co-Founder and Director Hermione.
WHY IS CLIMATE ACTION IMPORTANT?
Climate change is considered by many organisations, including the World Economic Forum, to be the highest priority ecological issue we face. So it'll be a key point on the agenda at COP26, and continues to be our number one priority here at Abel & Cole.

"From agreement on climate-saving measures, to stopping biodiversity loss, there's a lot at stake in Glasgow this November," explains our Sustainability Officer, Ed. "COP26 is the last meaningful meeting of the world's nations before the first climate 'deadline' of 2030, the year by which drastic emission cuts will need to be made to avoid the worst effects of climate change, and the earliest estimates of when we'll begin to see what 1.5°C looks like. It's vital as many eyes as possible are on the talks because it's going to take nothing less than serious co-operation to mitigate the climate crisis, and that won't happen without public attention."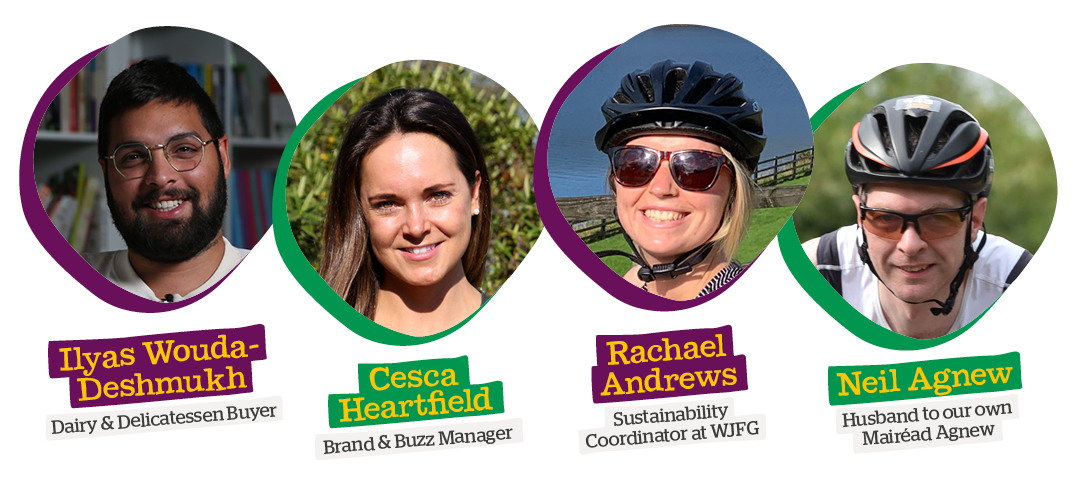 When it comes to climate action, we don't believe in taking a backseat. The eight-day ride is a huge undertaking, but all of our riders are passionate about making positive change and have been training hard to get ready.

Ilyas Wouda-Deshmukh – Dairy & Delicatessen Buyer
Cesca Heartfield – Brand & Buzz Manager
Rachael Andrews – Sustainability Coordinator at William Jackson Food Group (and previously part of our Graduate Programme)
Neil Agnew – Husband to our own Mairéad Agnew, PA to our MD

"I'm taking part in Ride the Change because I wanted to take action towards climate change and use my network to inspire others to take climate action as well," Rachael tells us. "The training so far is going well, although I'm having days where it feels like it's going to be impossible and other days where I can't wait to bring on the actual ride! I'm loving using the training as an opportunity to explore new areas and to get out on my bike more."
Instead of fundraising, our riders have set up their own Do Nation pages to collect climate action pledge donations.

With Do Nation, you can pledge to reduce your environmental impact in small, sustainable ways. Like turning your washing machine down to 30°C or composting your food waste. It's a brilliant way to make big changes feel bite-sized.

"Even though it doesn't always feel like it, small actions really do add up," says Hermione. "And we're not just talking about tonnes of carbon! When lots of us commit to taking action for the environment it sends a powerful message to businesses, government and other decision makers about our collective commitment to change."

Feeling inspired? Take climate action into your own hands and support our riders by making a sustainable pledge, here.


Back to top