Naturally dyes it
These gorgeous things were made by crafter extraordinaire and Abel & Coler,
Toya Walker. What a good egg she is.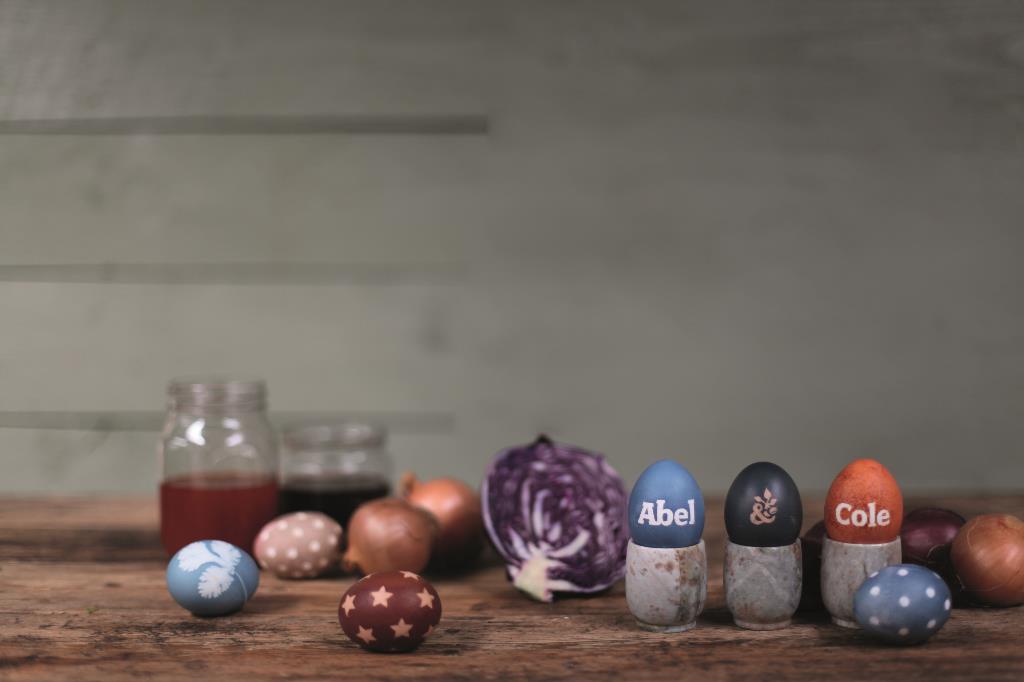 Pick your colour

Blue – About half a small red cabbage. You can eat the cabbage after making the dye.
Orangey-brown – White onion skins from about 6-8 onions. Chocolate brown – Red onion skins from about 6-8 onions.

Then make it

Squash your veg down into a pan. Cover with water. Add 1 tbsp white wine vinegar. Bring to the boil. Cover. Simmer for 30 mins. Strain the dye into a bowl or small pan. Use it warm or cold.
How to dye your eggs

Decorate your egg with stickers, or secure a leaf or flower to your egg by tightly wrapping it in old tights. Sink your egg in the dye for about 30 mins or overnight, depending on the intensity of colour that you want.
Try white duck eggs for a lighter colour, or chicken eggs for something deeper.

Back to top