How to switch to green energy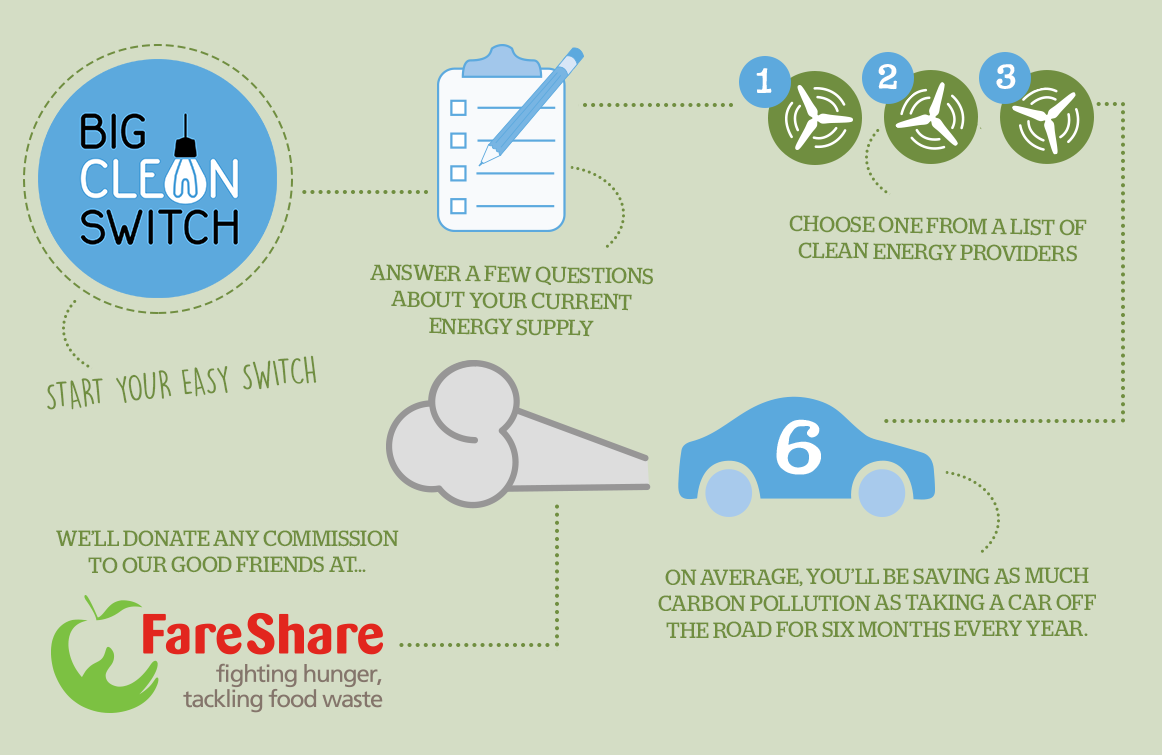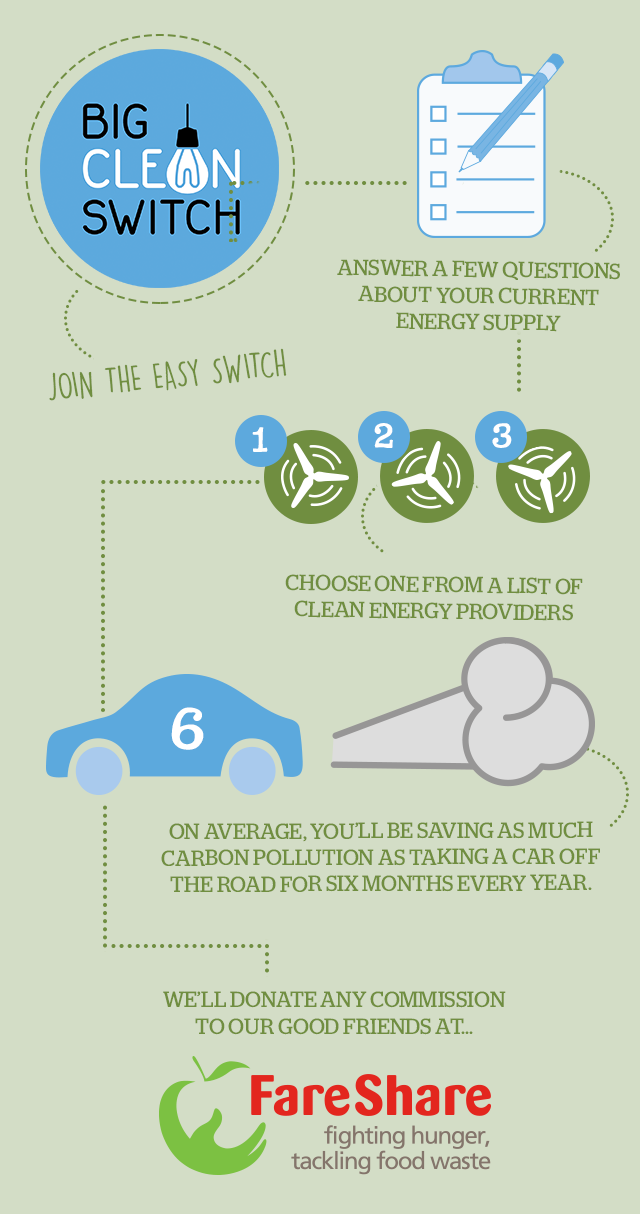 Bit by bit, we're trying to make the world around us greener. There's plenty of good going on behind-the-scenes at Veg HQ already, but thinking a tad bigger, we had a lightbulb moment...
Figuring out a way to contribute to the good fight can be slightly overwhelming. Where do you even begin, when there's so much work to be done in making the world a greener place? Well, switching to organic is one sure-fire way to make a difference (and you've already done that, huzzah!). The kind of energy you choose to use makes a huge difference, too.

That's where the brilliant boffs at Big Clean Switch come in. They've made it their mission to help as many households and workplaces switch to green energy as possible, without it feeling like rocket science. In fact, they make it easy-peasy, lemon squeezy. We've teamed up with them for the month of October to help Veg Heads like you switch to a cleaner, greener energy.

"We're excited to be partnering with Abel & Cole as we share the same mission – that nothing should stand in the way of people making sustainable lifestyle choices," says Ollie, of B CorpTM pending Big Clean Switch.
How does it all work, you ask?
It's literally a matter of minutes. After answering a few questions about your current energy supply (an old bill will come in handy), you'll be able to see all the green energy deals that Big Clean Switch offer. They work with the UK's trusted energy suppliers, who have top-notch eco credentials and customer service. After picking out the deal that suits you, Big Clean Switch takes care of the rest. Twenty-one days later, you'll be clean and green. It's that simple. Most households save a few bob while they're at it (£230 per year on average, to be precise).

And there's more. We'll be donating the commission we get with every switch to charity FareShare, who provide meals to those in need. On average, your switch will donate 100 meals.

So what may seem like a small switch on your end, has a rather big impact out in the world, in more ways than one.

Ready to join the green energy team?


Back to top