English Wine Week
In celebration of English Wine Week, we shine a spotlight on two fantastic organic vineyards.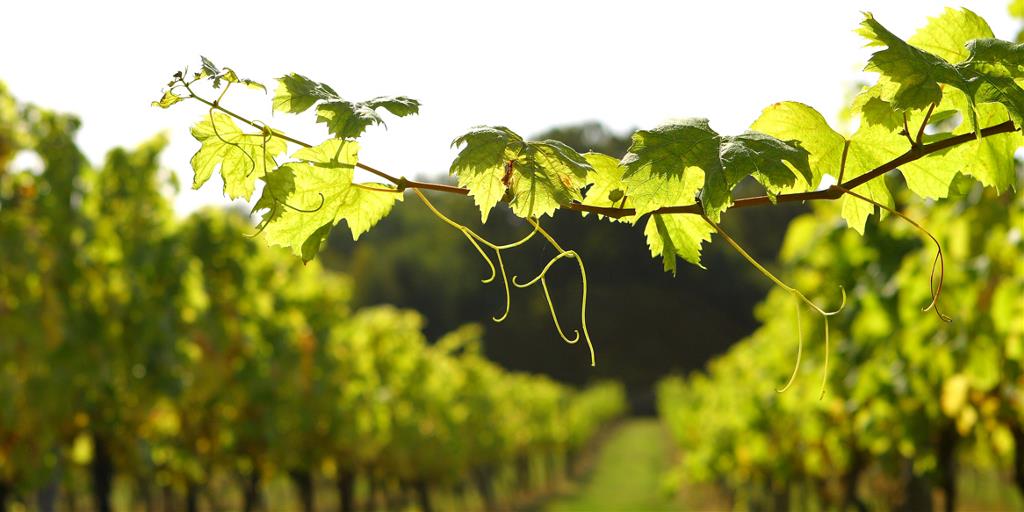 Will Davenport
Will Davenport of Davenport Vineyards in Kent and East Sussex knows a thing or two about his grapes. After studying at Roseworthy Agricultural College in Australia, Will travelled the World working in vineyards and wineries from Australia, to California to Alsace before returning home. He planted his first vines in 1991, a relatively minuscule five hectares on land belonging to his parents' farm in Horsemonden in Kent. At the time Will was working for a Hampshire Winery, but his curiosity to cultivate his own vines led him to plant Bacchus, Faber, Huxelrebe, Ortega and Siegerrebe, originally Germanic varieties capable of ripening in cooler climates with less exposure to the sun than other winemaking regions. As the years passed, Will continued to plant vines around the South of England: Pinot Noir and Chardonnay were added along with Auxerrois and Pinot Meunier. In 2000, all of Will's vineyards were recognised as Organic by the Soil Association: a status few have achieved even today.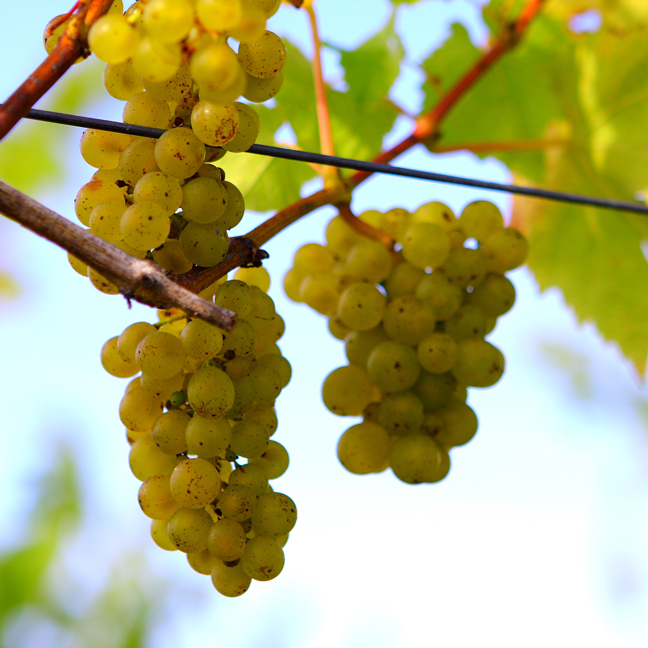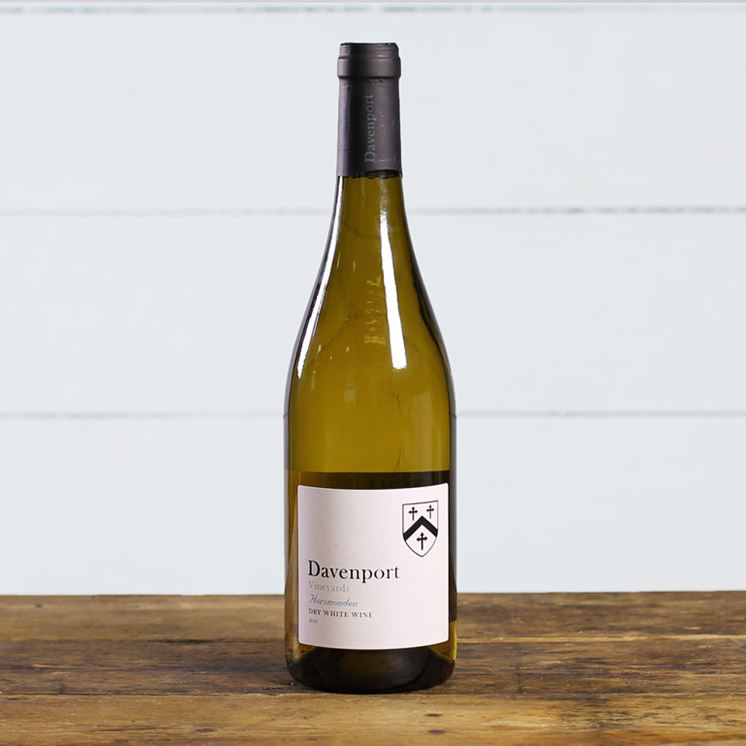 Growing organic crops of any kind in the UK is tough work and carries enormous risk. The UK's native humidity can cause a variety of fungal issues such as mildew which, if develops in a vineyard, can wipe out a year's work. Most vineyard owners overcome this threat by applying fungicides to the vines, but at a weighty cost to the environment. Will works hard to protect his vines against using homemade tea applications using seaweed alongside a judicious dose of copper and sulphur when he has to. As with all organic farming, biodiversity is key to Will's estate and he ensures that his vines are planted around ample woodland, ponds and grazing pasture. In the winery, a similar hands-off approach is adopted, with Will choosing the eschew from the numerous additions and techniques permitted and rather allowing the grapes to evolve as naturally as possible from vine to final bottle, a purity that is evident upon tasting any of his wines like the Horsmonden Dry White Wine. In the 26 years that have passed since planting his first vineyards, Will has become somewhat of a figurehead in UK winemaking, generously sharing his knowledge with young winemakers who in the last five years are appearing in abundance, ready to bolster a now flourishing industry. Today Will's hard work and determination is testament that organic winegrowing in the UK is possible, and hopes are high for many to follow in his (very big) footsteps.
Albury Vineyard
I still remember my visit to Albury Vineyard on one of the seemingly endless warm summer days last Summer. Driving through the vivid green Surrey Hills from the train station, you'd almost be forgiven for thinking you'd taken a few wrong turns and ended up in Tuscany, save for the abundance of oak trees scattered generously over the soft flow of hills and valleys visible out of the car window. Surely, I thought, through my rose-tinted glasses of the unusual weather, this area is primed for vine-growing. It turns out, I was not the first to have these thoughts. In 2009 Nick Wenman, a former IT Specialist, retired and set about fulfilling his long-standing dream of having a vineyard and making quality wine in his home county of Surrey. From the outset, his vision was committed to organic agriculture (today enriched with a variety of biodynamic practices, too); far from an easy feat in our erratic and somewhat soggy UK climate. Growing organic vines is one thing in places like Southern France where the summers are unwaveringly hot and dry, ratified by strong winds that blow away any disease that threatens to harm the vines in any way.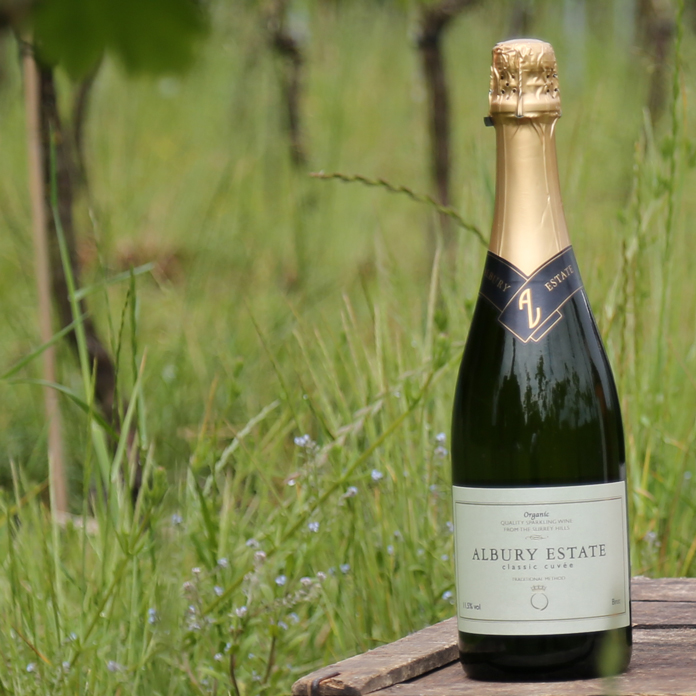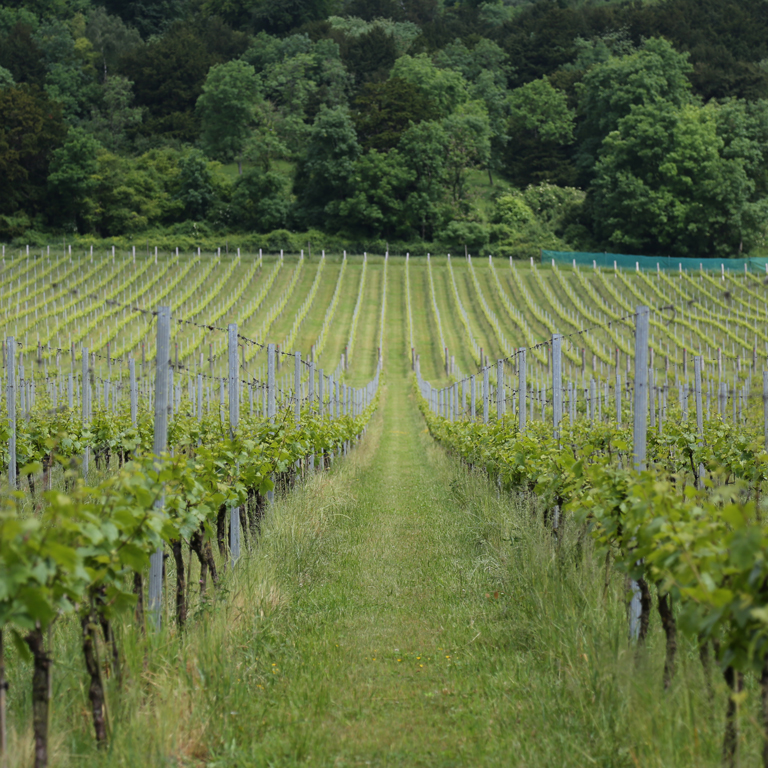 Here in the UK, the picture is completely different; our humid climate means vines are under constant threat of fungal infections which if left untreated perforate healthy grapes and render them useless for winemaking. Undeterred, Nick set about finding an experienced vineyard manager to help him achieve his vision and before long Alex arrived with her trusty canine sidekick Attila. Together they began to work with classic Champagne varieties Chardonnay, Pinot Noir and Pinot Meunier which tend to do well in the UK, along with Seyval Blanc and Pinot Grigio, aromatic varieties that tend to ripen early, a real advantage in a cool climate. After looking into the benefits of biodynamic farming, Nick and Alex started thinking about the vineyard as a wider ecosystem, rather than just the vines planted within, a key building block of the biodynamic philosophy. Abstaining from chemical use via their organic program had allowed healthy grass to grow in-between the vines (often seen as competition of the vines for nutrition), but Nick and Alex went several steps further by planting flowers in the vineyard to boost biodiversity. They then introduced beehives to the estate, allowing their inhabitants to buzz around the vineyards pollinating the wildlife around further boosting biodiversity and overall resilience. (Special note: vines are hermaphrodites so don't need pollinating) On tasting the wines, there is certainly something special about them. The Albury Classic Cuvée is zesty and invigorating, with fine, persistent bubbles which give way to subtle notes of lemon brioche. Their Silent Pool Rosé, crafted not long after my visit and that utopian summer season is easily the best UK Rosé I've ever tried, so stay tuned for that arriving into our selection in the coming weeks. Despite their elevated price tags, these wines really cut the mustard, particularly those from the 2018 vintage which has allowed good winemakers such as Albury to showcase just how good English wine can be and set a benchmark for the future of a brilliant, burgeoning industry.


Back to top