A Visit to Peelham Farm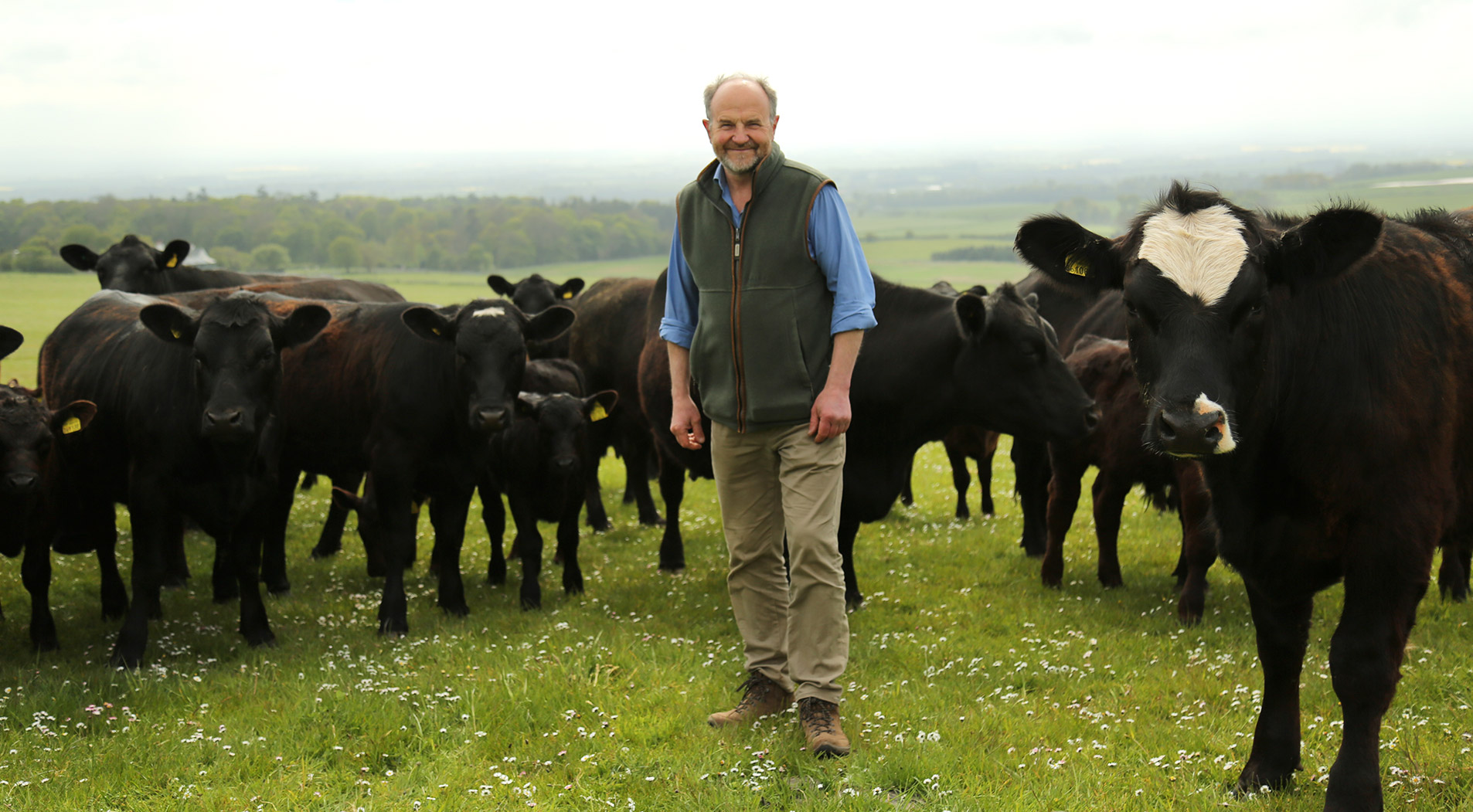 When you think of veal and charcuterie, your mind probably wanders to the rolling hills of Italy. But what if we told you that you don't need the Mediterranean weather to make authentic, organic salami, chorizo and veal meat?

In fact, with a climate so far removed from these traditional roots, Peelham Farm in Scotland's border country seems an unlikely heartland for British, cured meat. The proof's in the pudding though, and anyone who's tried the Walton family's pork, mutton or humanely raised veal will attest to its unquestionable quality.


The veal deal
It's no secret that veal meat carries a difficult reputation, and one that Peelham Farm are reclaiming in the name of quality, sustainability and ethics. Where veal on the continent is synonymous with dark sheds packed with calves in crates who never see the light of day; Peelham are pioneering a new approach in organic farming.

Every veal calf and cow on the farm is given space to stretch their legs and cavort on open fields under the sun (such that there is in Scotland!). In fact, they're a certified Pasture for Life farm, meaning that their animals are always grass fed outdoors, just as cattle have been since farming began.

Peelham Farm believe in a kinder way of rearing pasture-raised animals; keeping the mother and calf together for up to ten months, giving youngsters the opportunity to feed from their mothers and ween naturally. As herd animals, they're under the least stress when kept in groups, so they are never left alone. There's always plenty of warm hay, the opportunity to graze and roam together, and crucially, no crates in sight. It's a world away from the image usually conjured by the word 'veal'; meaning healthier animals and a better-quality product at the end of it all. These practises are unheard of in many conventional circles, but they simply wouldn't have it any other way.

Tradition dictates the average veal calf is raised indoors to keep the meat pale, but the Walton's believe that that welfare should always take precedence over aesthetics. The natural red of their meat puts the ruby in 'ruby veal', but it's also a gem of sustainability and compassion in a system that sorely needs it.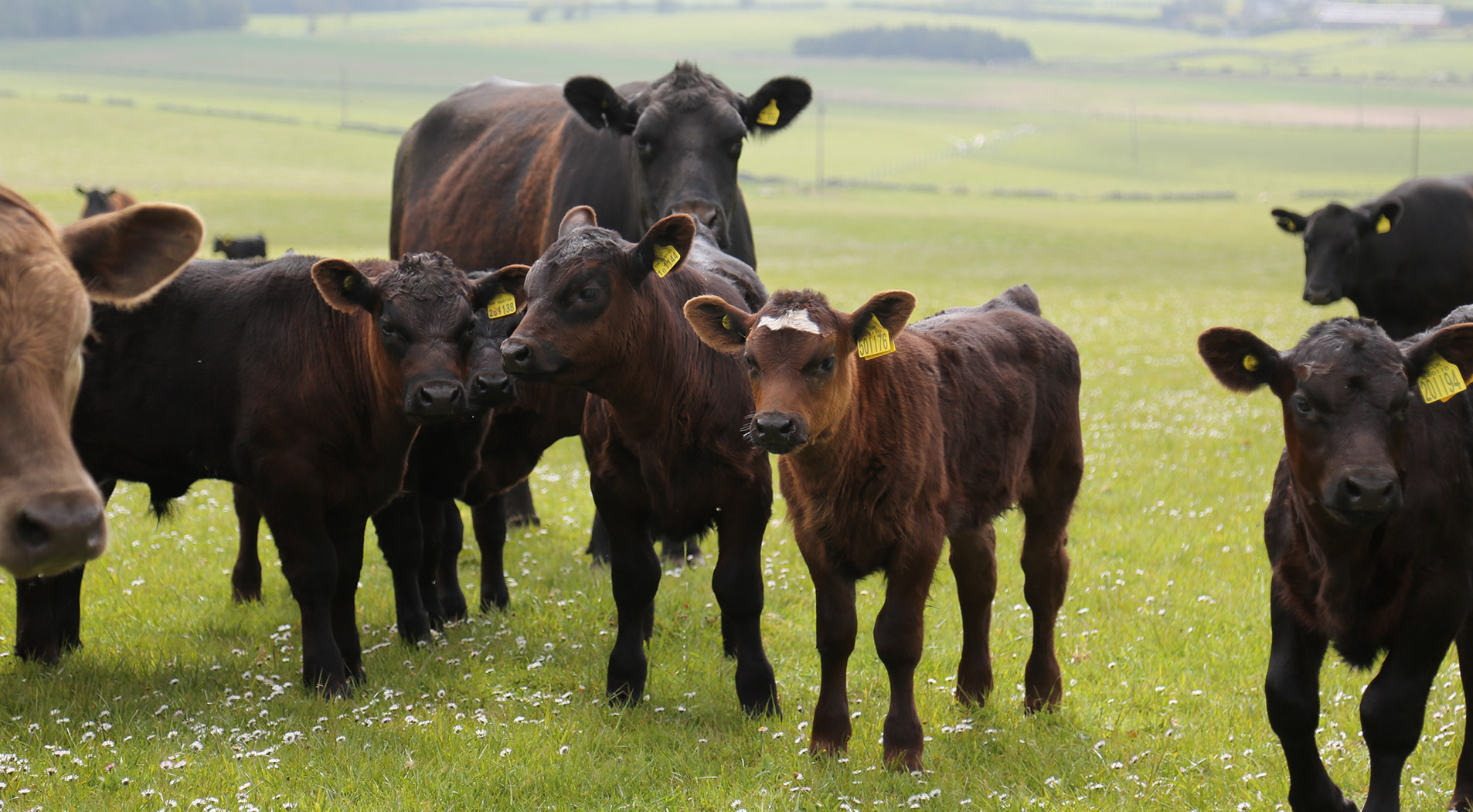 A different kind of value
As a family business, Peelham Farm are committed to working with an eye to the future, respecting not just the animals, but the land they rely on.

"Food, and especially meat doesn't just have a monetary value. It's much more than that. You can't just measure it in pounds and pence. It's life. It's our life, it's their life, it's carbon and biology. It's priceless. Everything has to be cost effective, of course, but it's important to ensure that money doesn't steer your principals. As soon as it does, you start getting environmental degradation, compromising animal welfare and worker welfare too."

That's Angus, son of Denise and Chris Walton, who introduced us to the herd on our trip (just) north of the border. As we meet the remarkably approachable animals, he's carrying his young son on his shoulders, and, as the second generation of Walton to tend this land, he's under no false pretence about who he really works for.

"I want to make sure that I leave this farm in a better condition for him" he says, pointing over his shoulder, "I work for the next generation. I'm only temporary." It's that sense of continuance which drives so much of the work that he and his family do here. From the huge undertaking of converting their 250 hectares to organic farming standards in 2005, to considered hedge planting, pond building and land management which has resulted in a richly bio-diverse landscape. It's no coincidence that the air here is buzzing with life and the pastoral scenes are scored by the song of a thriving population of warbling birds.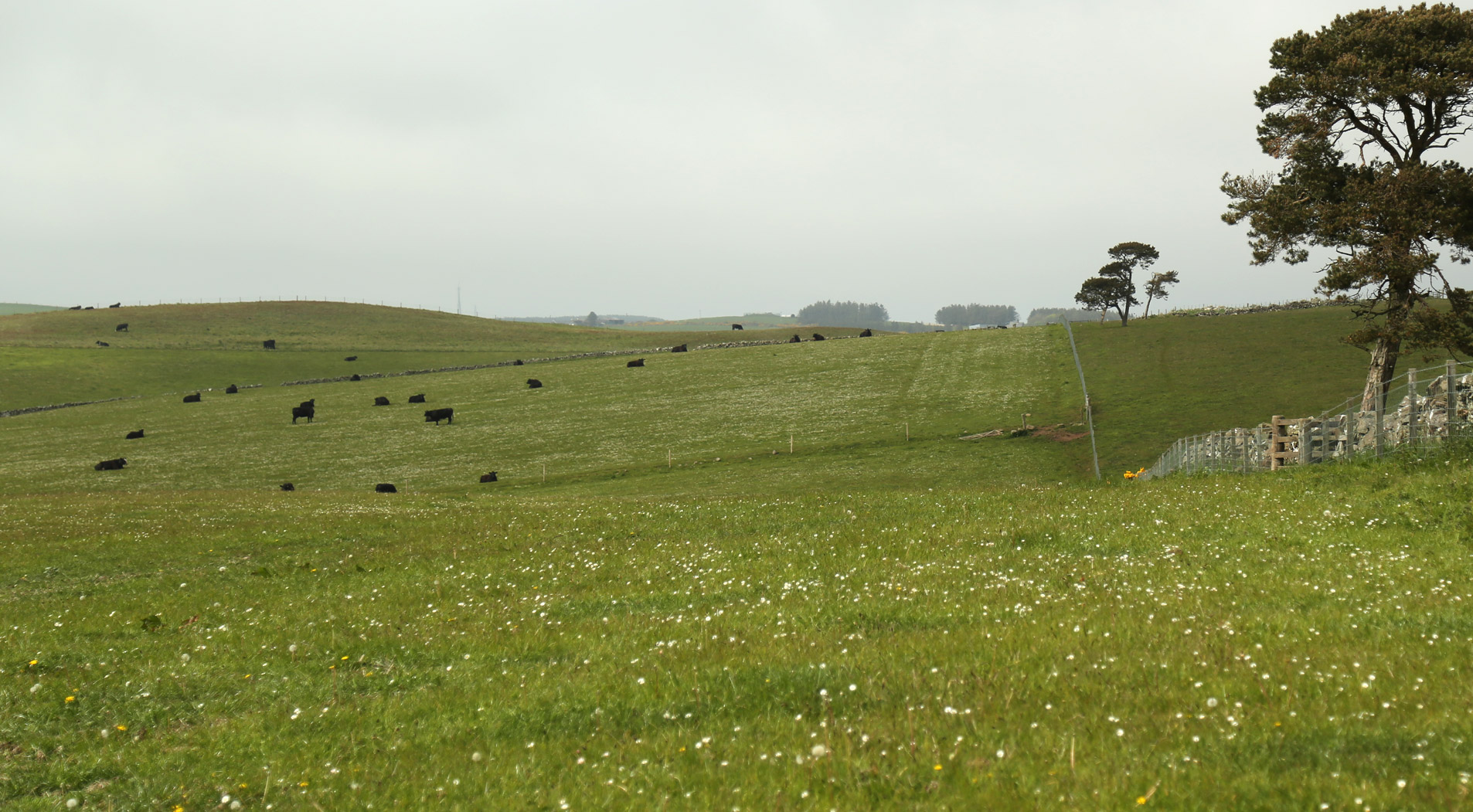 The organic way
A bumpy ride up the farm track later, and we're with Angus's dad Chris, who oversees a drift (that's a group of pigs to you and me) who are cheerfully rooting around in the loamy soil of the hill overlooking Peelham Farmhouse. In these ample surroundings there's a mix of Tamworth and Red Duroc breeds snuffling about, and their health and energy are clear to see.

"They are very used to human activity, so they're all pretty friendly. And that just makes the whole process easier for them and us. We don't get any tail-biting (something that is common in more intensive farming); even though they've all got a full complement of teeth. In fact, with organic farming, we can't intervene in their bodies in any way, nor would we want to."

He's a passionate advocate for the organic way of doing things, and with good reason. Choosing not to routinely treat his animals with antibiotics has actually seen an overall increase in the wellbeing of his charges, and far fewer trips to the vets than he can recall in all his farming life.

Nowhere is the bond between farmer and animal more obvious, than when the pigs trot on masse alongside the jeep as we make our way back down the track towards the farm, and a welcome cuppa with Denise, who expertly steers the charcuterie side of things at Peelham Farm.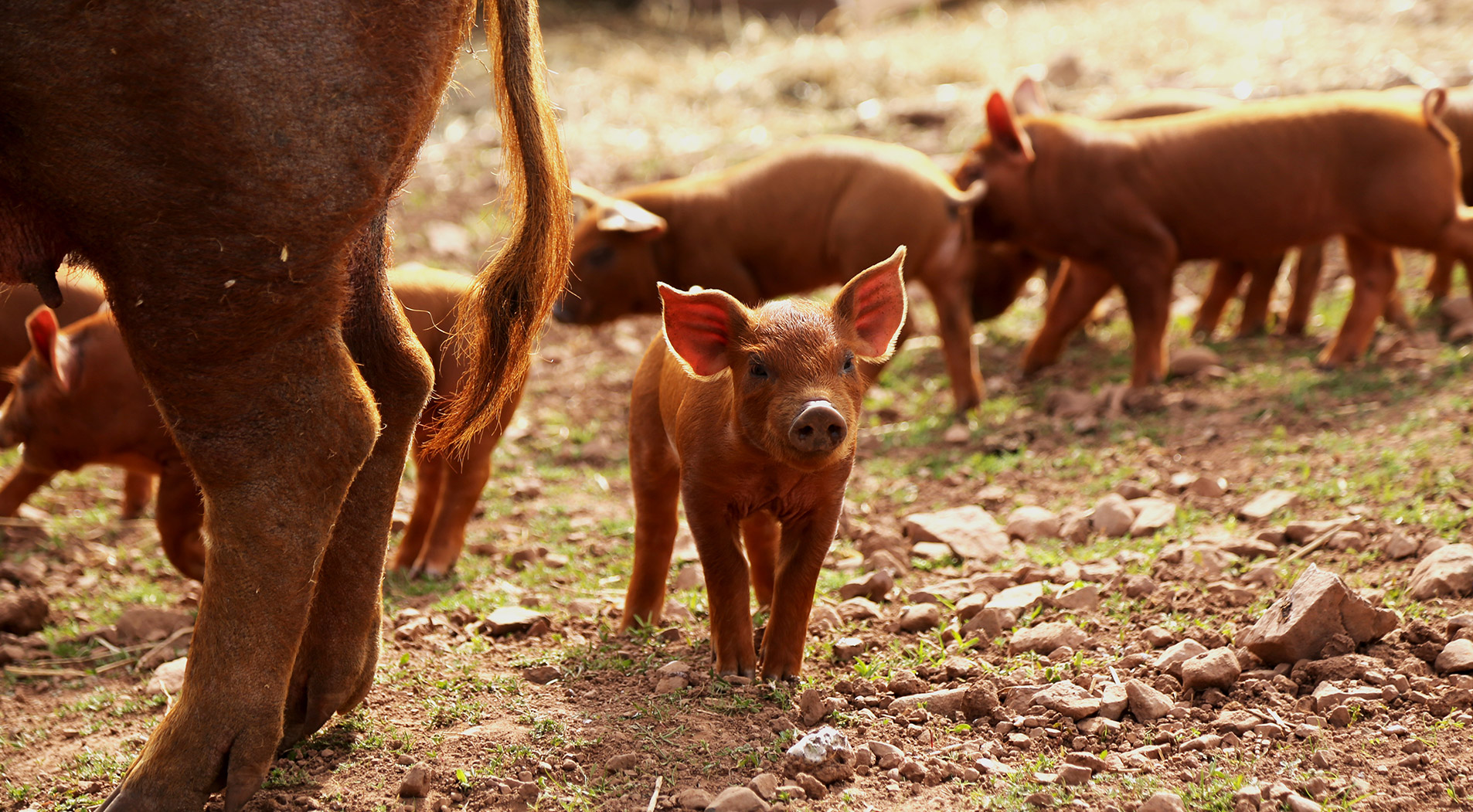 Authenticity, tradition, quality
"The first salamis we did, I hung in the kitchen, from one of those sheila maids for hanging laundry," Denise says, with a modesty that can't hide the painstaking attention to detail and tradition she approaches her work with. She's not just book smart though. Denise has put the years in to honing her craft. She's created a culture of sharing and cooperation with the true Italian masters which persists today, lending their mouth-watering charcuterie its authentic character and flavour.

"We went to the first Terra Madre in Turin, where we met some Italian salumieri in 2002. Between then and the next festival, we invited them to Scotland and toured the country together, showing people how to make authentic salamis. We still go to see them regularly, they come to see us and they've mentored us ever since. We've grown our skills with them. It was a very organic process."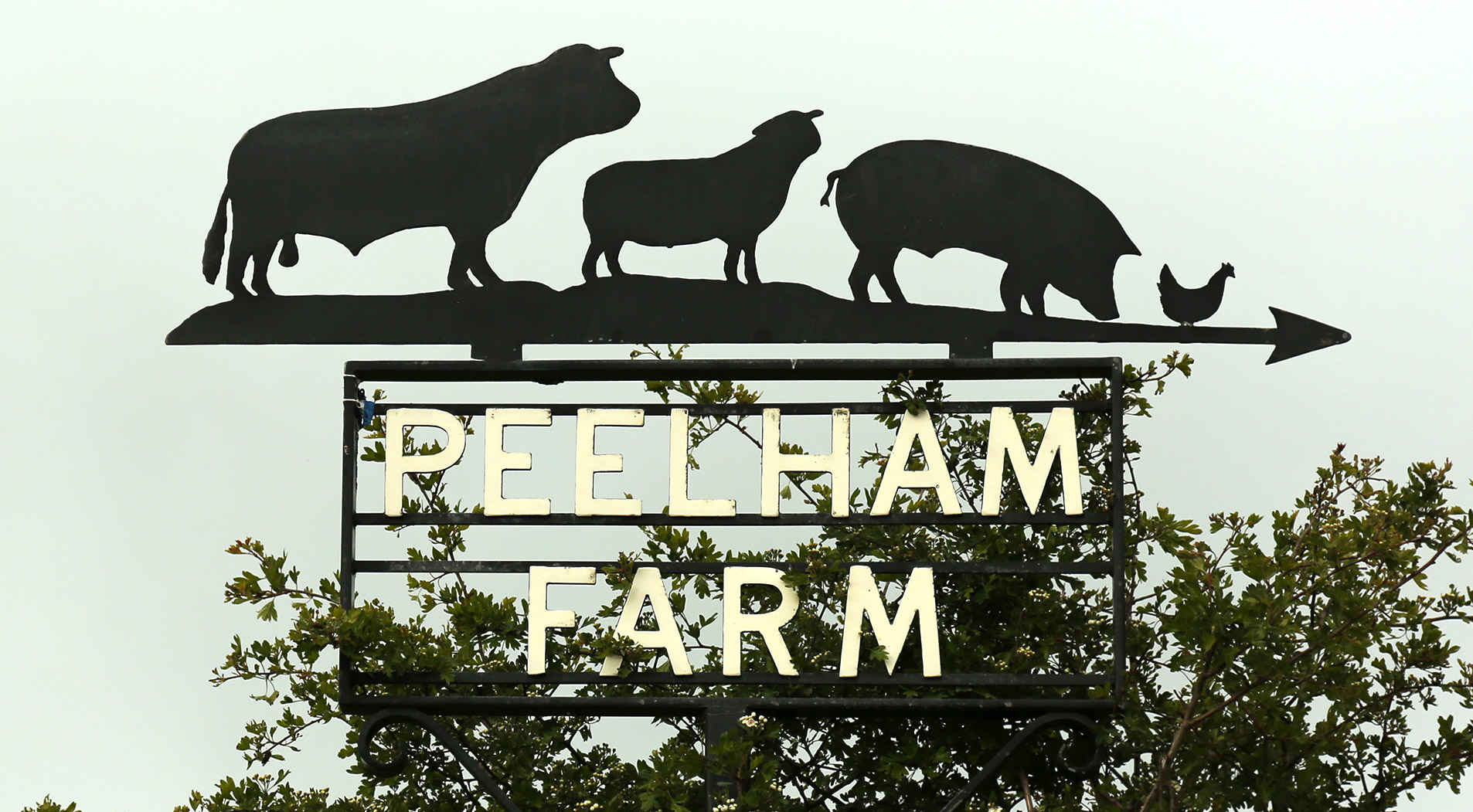 The results of that partnership truly must be tasted to believed. Which is lucky for you, because their whole smorgasbord of humanely raised veal can be found in our shop.

If you like the sound of life on Peelham Farm, why not give the fruits of their labour a try for yourself? We'll bring a slice of that Little Italy north of the border, right to your doorstep.


Back to top