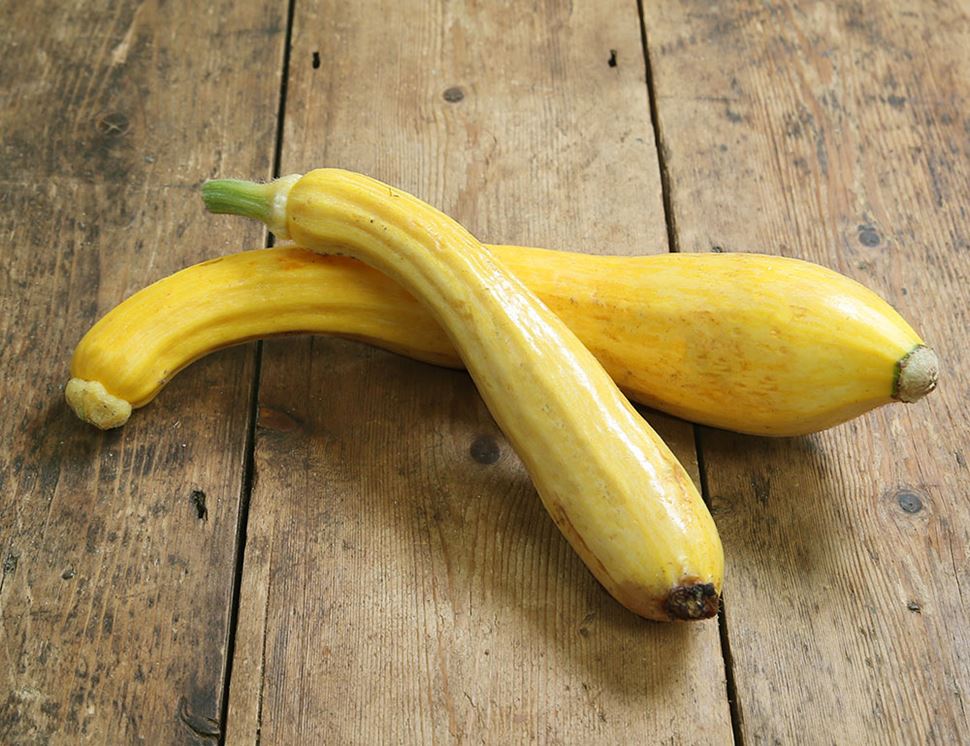 Zephyr Courgettes, Organic (2 pieces)
This pair of organic Zephyr Courgettes are the flashier, striking siblings of your standard courgette. Their skin changes colour throughout the season from yellow to an eye-catching two-tone skin, that might look like they've been dipped in green paint! Their size can vary a lot as well but they're just as versatile as ordinary courgettes. You can grate them, slice them into ribbons, spiralise into courgetti or just stick them on a skewer to grill.

Country of Origin - UK
Class - Minimum Class 2
Richard Rowan farms in Cornwall with the help of farm manager Andy and their canine companion, Bruno. Together they grow delicious spinach, rainbow chard, leeks, courgettes and beans for us throughout the year.
Abel & Cole handles celery, celeriac and nuts on site. Due to our packing process and re-use of boxes there is a risk of cross-contamination from these, and all other allergens.
You might also like to try...