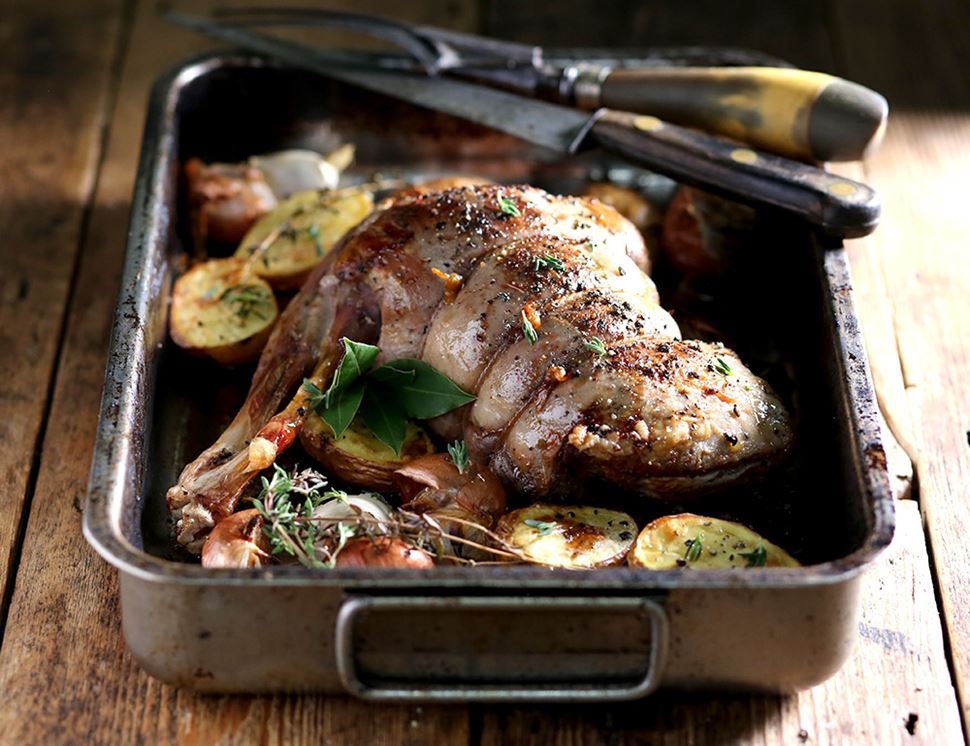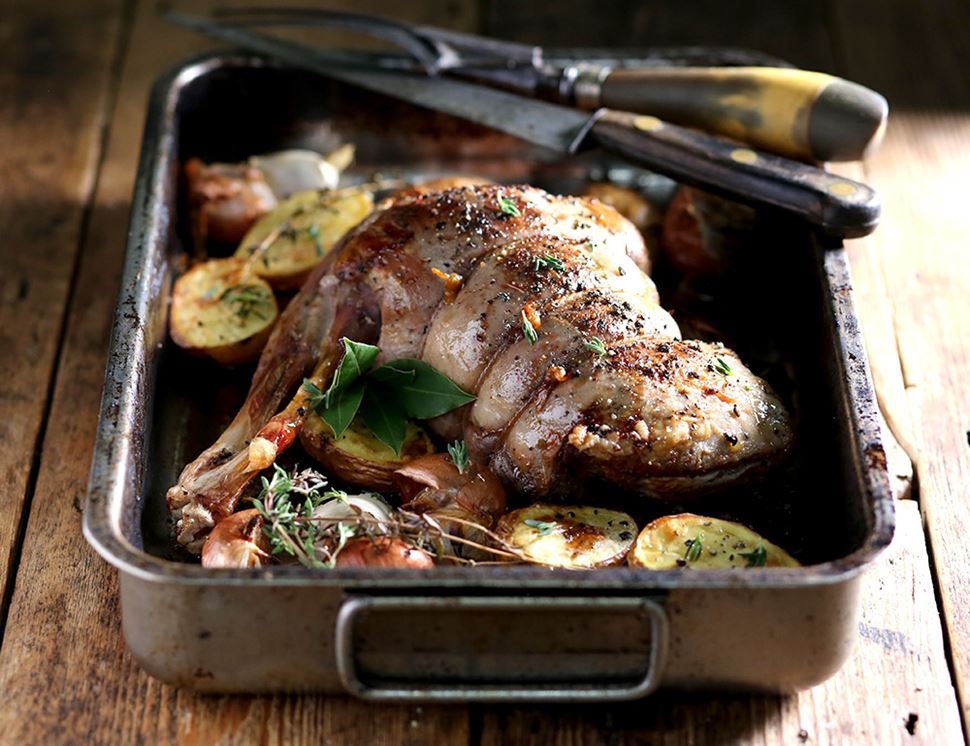 Wild Muntjac Haunch Joint (1150g avg)
Muntjac might not be something you're familiar with, but this species of deer, while small in size, packs a huge rich flavour. As this is a haunch, you'll want to roast it fast and then give it a little time to rest. Like with all venison when you roast it, you'll want to serve this quite pink (rule of thumb is 10 minutes per 500g), and then delight in its deep, gamey flavour.

Please note: This product is priced by weight. The values listed are averages, and the product you receive may weigh up to 20% more or less than stated. We will adjust the price accordingly, and if you receive a product that weighs over this 20% the charge will be capped at an added 20% of that shown. If it falls under 20% we will charge accordingly.

Please be aware that our game may contain traces of shot.
Chris Chappel and Stephen Crouch describe themselves as conservationists. The pair are passionate about the stunning Hampshire woodland where they manage deer, pheasant, partridge, pigeon, and rabbit that are all raised to the highest welfare and all roam the land freely. It's a family affair that started back in 1967 because, they say, "we needed to do something to feed our hungry children." They sell game locally at farmer's markets and to some of the country's top restaurants.
You might also like to try...