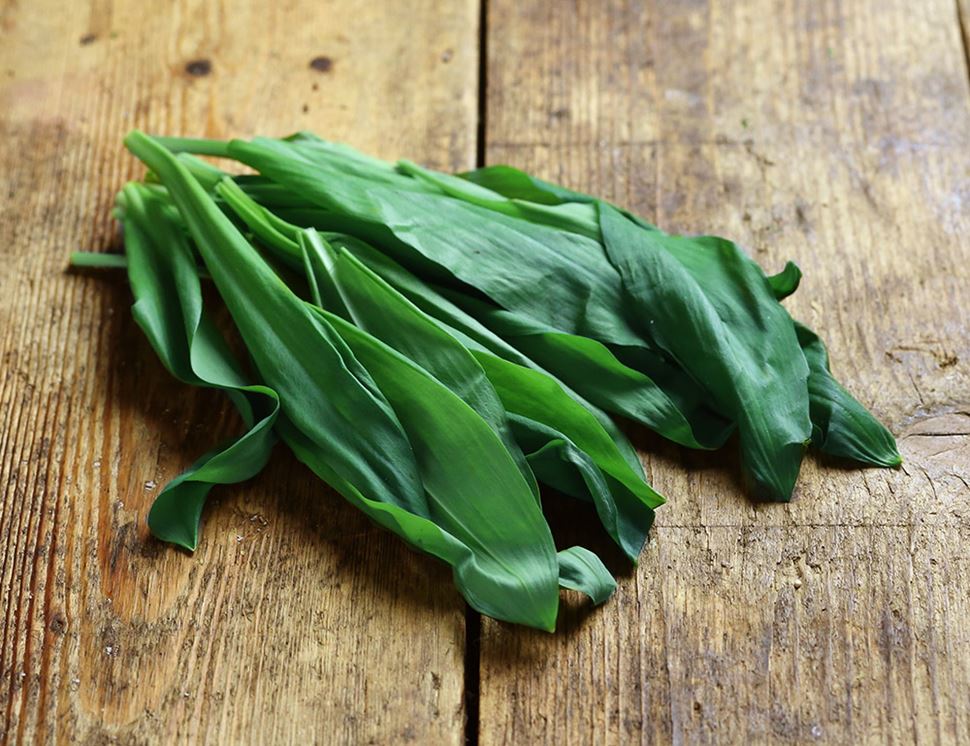 Wild garlic. A foraged seasonal treat that's about as sustainable as food comes. Out in the wild, you'll smell this before you see it. But while being as pungent as it is, its flavour is much more subtle than regular garlic. Add it to pestos, sauces and soups, for a gentle undertone of garlic.

Country of Origin - UK
Class - Minimum Class 2
Totally Wild Foods is the brainchild of James Wood; one of the UK's top foraged food experts.
Their mission is to inspire fledgling foragers and spread the word about wild eating. Happily, they use their expertise to bring the (sustainably-sourced) riches of Britain's coasts and forests to your cooking.
Abel & Cole handles celery, celeriac and nuts on site. Due to our packing process and re-use of boxes there is a risk of cross-contamination from these, and all other allergens.
The big green leaves don't look like your usual garlic bulb, but they certainly taste like it. It's perfect whizzed in a pesto, or scattered over dishes as a garlicky garnish.
Slice the leaves up and use to top off your plate, or toss in at the end of a stir fry, soup or stew.
You might also like to try...