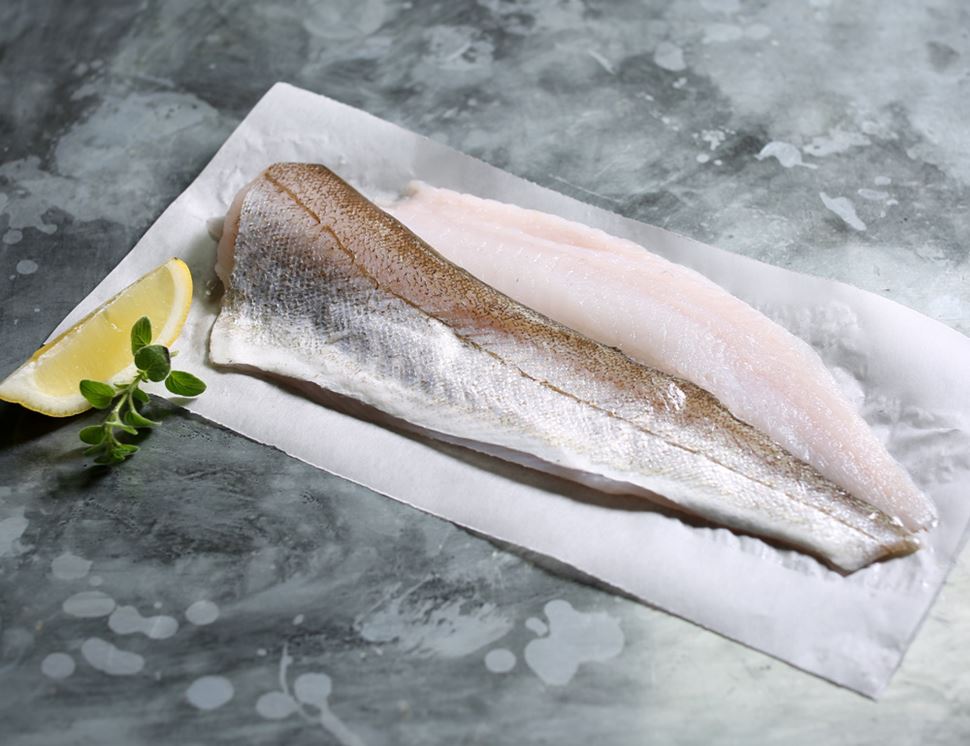 Whiting Fillets, pack of 2 (260g)
With its sweet, delicate meat, whiting is a real catch, and can make for some of the most stunning fishcakes or fish fingers you've ever had.
Our whiting will come from either the Southern Celtic Sea, the English Channel, or Cornwall, and is either Demersal Otter trawled or Seine netted. It will have an MCS rating of 2-3.
Celtic Coast Fish Company was started by two former fishmongers Nick and Gareth, who wanted to source wonderful, fresh, local fish in the right way: sustainably and responsibly. They work closely with a number of UK fish markets and co-ops from Cornwall to Scotland, but also work with local fishers, in and around Wales and Ireland, supporting UK trade and industry in the British waters in a brilliant way. It also means that, working with so many different sources, Celtic Coast never put a strain on local fish stocks. Alongside supporting British trade and sourcing sustainably, preserving the quality of the fish is paramount to them, only ever buying whole fish, so they can be sure it's filleted in their expert way. With the years of experience Gareth and Nick both have, and their brilliant approach to fishing, you won't just be bringing the finest-quality seafood caught off the shores of mainland Britain to your table, but you'll be doing it in the right way. For us they will only source fish that is rated 1-3 on the Marine Conservation Society's sustainability scale, meaning it's more responsibly caught.
Fresh Wild Whiting

Allergy advice: contains Fish. May contain traces of crustaceans and molluscs.

Caution: Although every care has been taken to remove bones, some may remain
Perfect when pan-fried in butter or extra virgin olive oil but still works great when battered or roasted. Our whiting should be refrigerated upon delivery. We guarantee that your fish will have at least 3 days before its expiry date, including the day of your delivery. All of our fish can be frozen.
You might also like to try...