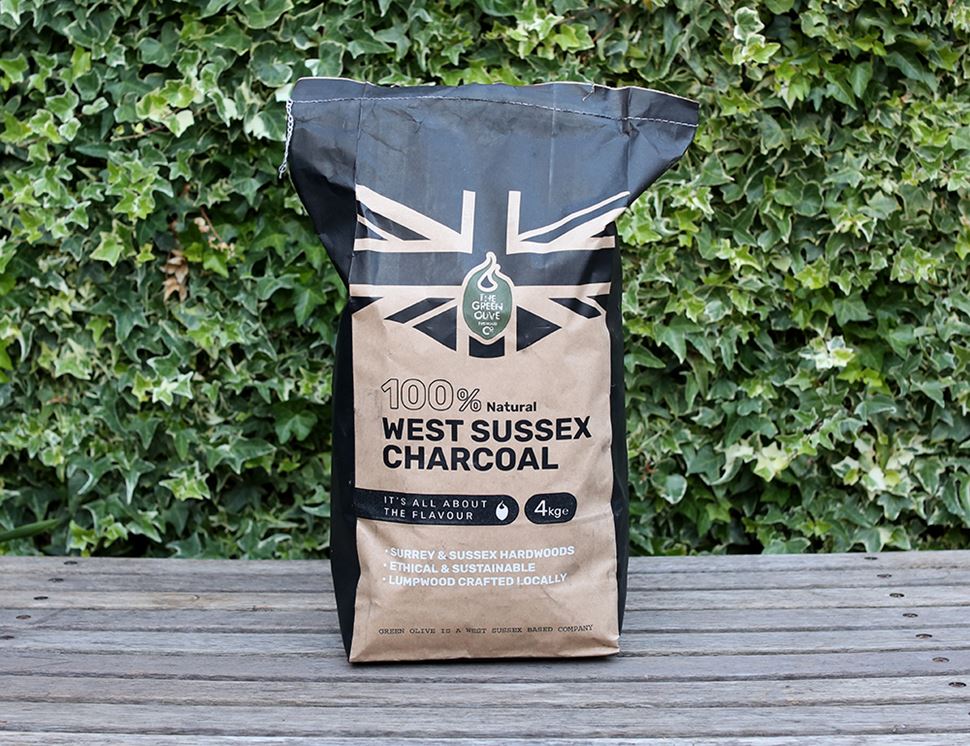 West Sussex Charcoal, The Green Olive Firewood Co (4kg)
This West Sussex Charcoal from The Green Olive Firewood Co is made with 'Lumpwood' and though it might sound like a medieval affliction, it's actually a BBQ's best friend. Lumpwood is burned slowly in a low-oxygen environment to create a fuel that burns hotter and lights quicker than standard briquettes. It's sustainably sourced from hardwoods like birch and beech that grow in abundance here in the UK, adding a tasty smokiness to your BBQ'd meats.
Olives are cultivated on a pretty massive scale, which means an abundant surplus of wood that often goes to waste. Enter, The Green Olive Firewood Company. As the name might suggest, they stepped in when they discovered this excellent, all-natural fuel source could replace more harmful, synthetic ones. They sustainably source their wood from trees damaged by excessive cold or turbulent weather, as well as the by-products of the orchards and groves here in the UK and abroad. Their firewood will give your BBQs a cleaner, more natural smokiness and adds to the old adage, "One man's waste is another man's high-quality BBQ fuel." Or something like that.
Store in a cool, dry place away from naked flames or any source of ignition
Product contact material: paper/card (Recyclable)
Contains BPA: No
You might also like to try...