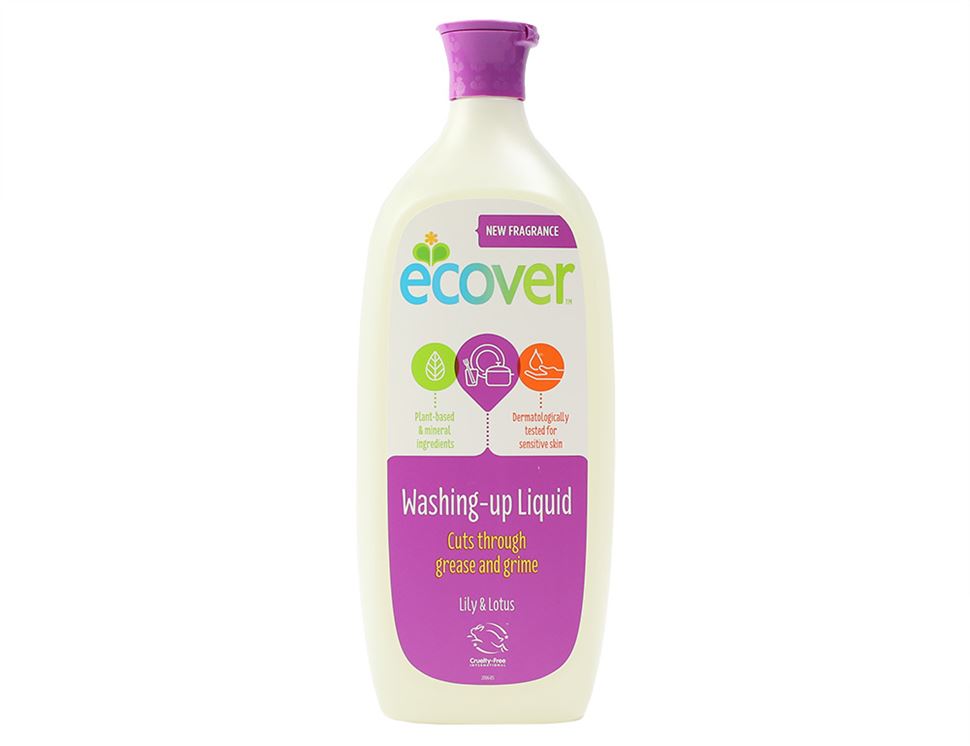 Washing Up Liquid, Lily & Lotus, Ecover (1ltr)
Ecover Lily & Lotus washing up liquid is super effective at cleaning up all those dirty dishes, leaving them shiny with a nice citrus twist. Without any nasty chemicals, it's kind to your hands and all the fish it ends up swimming with.
Ecover combine excellent cleaning results with the very highest environmental and ethical credentials. Their products have been developed to harness the considerable cleaning power of natural ingredients, rather than relying on the petrochemical agents used in many cleaning products. Unnecessary chemicals such as foaming agents are also avoided. Because they are free from artificial fragrances and all known toxins, Ecover products are particularly kind to sensitive skin.
>30% Water, 5-15% Anionic and non-ionic surfactants, <5% Green Tea Extract, Citric Acid, Salt, Perfume (type: Grapefruit; contains Limonene), Preservative (0.02%): 2-Bromo-2-Nitropropane-1,3-Diol
You might also like to try...