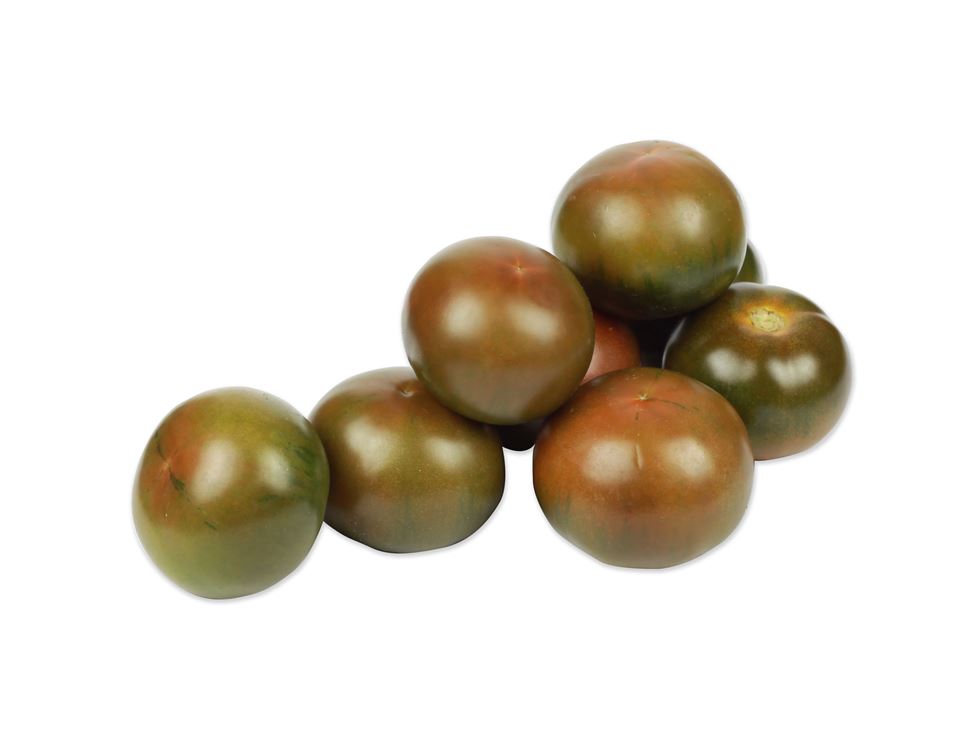 Organic black tomatoes are here. These more unusual, delicious black tomatoes are grown by Baltazar in a small village called Cuevas de Almanzora in Andalucia. Perfect for an interesting looking salad, or roasted by themselves for a special breakfast.

Baltazar is a pioneer of organic agriculture in south of Spain, growing kohl rabi, several varieties of lettuces and many varieties of tomatoes.

You'll notice when your toms arrive that they have a little cushion under them. It's to keep your tomatoes fresher for longer in the fridge, and it's made using organic and natural ingredients. Just leave it out with your empty boxes and we'll collect it to recycle and compost for you.

Country of Origin - Spain
Class - Minimum Class 2



Tomatoes absolutely love sunbathing, so leave them on the windowsill if they need ripening. Or, pop them in the fridge if they're already ripe, and take them out a few hours before you eat or cook with them – they taste much better at room temperature.
You might also like to try...