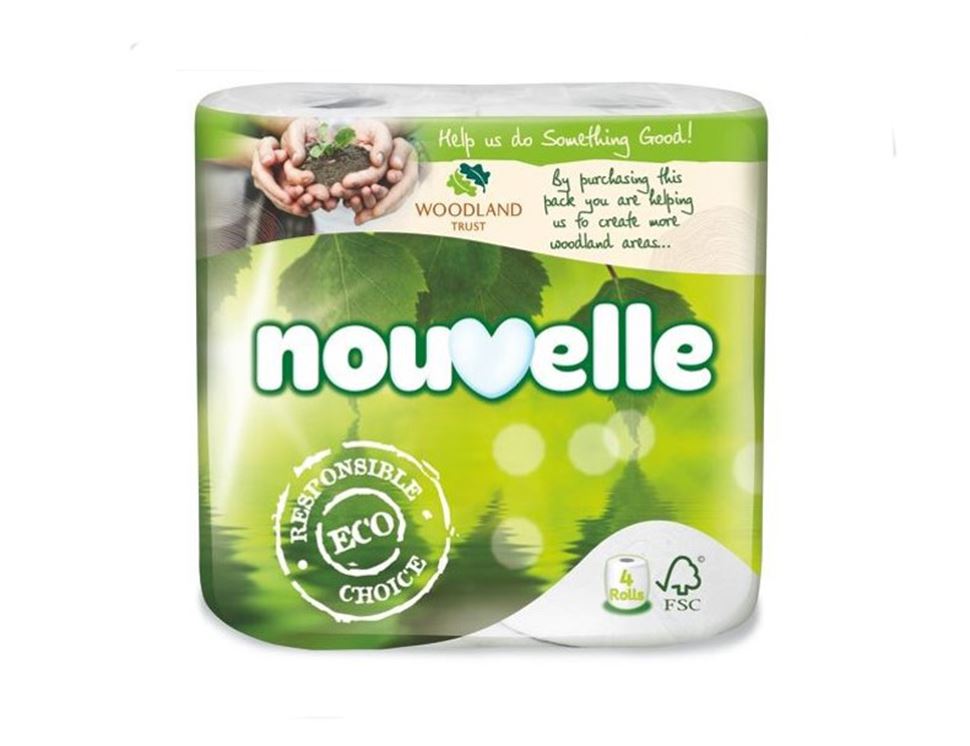 Toilet Tissue, Nouvelle (pack of 4)
£2.09
(25.2p per 100 sheets)
Nouvelle loo roll has a nouvelle design. 50% recycled, 50% pure pulp paper, the softest recycled roll to grace our...well, never mind. Though French in name, this tissue is made right at home so you can fill your eco-roll without compromising on quality (or hopping on a boat to France).
British based Nouvelle is in the business of recycling, as well as loo roll. Each year, they use 160,000 tonnes of recycled paper that would otherwise end up in a landfill. That's enough to fill the Royal Albert Hall three times over. So buying their loo paper made from waster paper is an important step in recycling paper. Phew. Buying from Nouvelle supports the planting of thousands of trees by UK schoolchildren thanks to the dream-team of Nouvelle and Woodland.


Recycled paper (50%), Pure pulp paper (50%) 2 ply 207 (avg) sheets per roll Suitable for vegetarians and vegans.
You might also like to try...