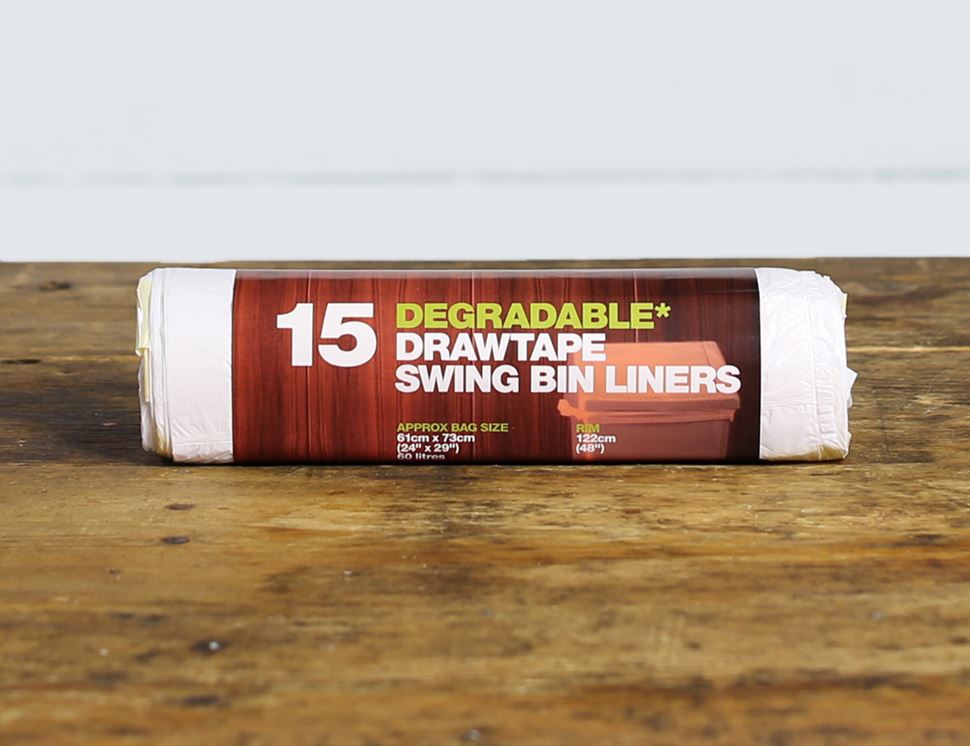 Swing Bin Liners, Draw Tape, degradable (15 bags, 60 litre)
We decided if we're selling plastic bags when re-use isn't an option, we'll go with a degradable option. Degradable differs from bio-degradable, the former breaks down in sunlight within 3 years, rather than 100 years of your average plastic bag.
Symphony Environmental are a relatively small company, their office is near Elstree Studios (where the 1st Superman movie was filmed). They've found an alternative to harmful plastics by developing an additive called d2w to put into the plastic at the extrusion stage. This means the finished product is degradable and will break down to nothing with exposure to sun and air. This is different from biodegradable, which needs a biologically active environment to help it break down.
A blend of virgin high performance resins with 1% d2w Oxo-biodegradable additive Size: 61 X 73cm (24" x 29"), 60 litres, Rim 122cm (48")
You might also like to try...