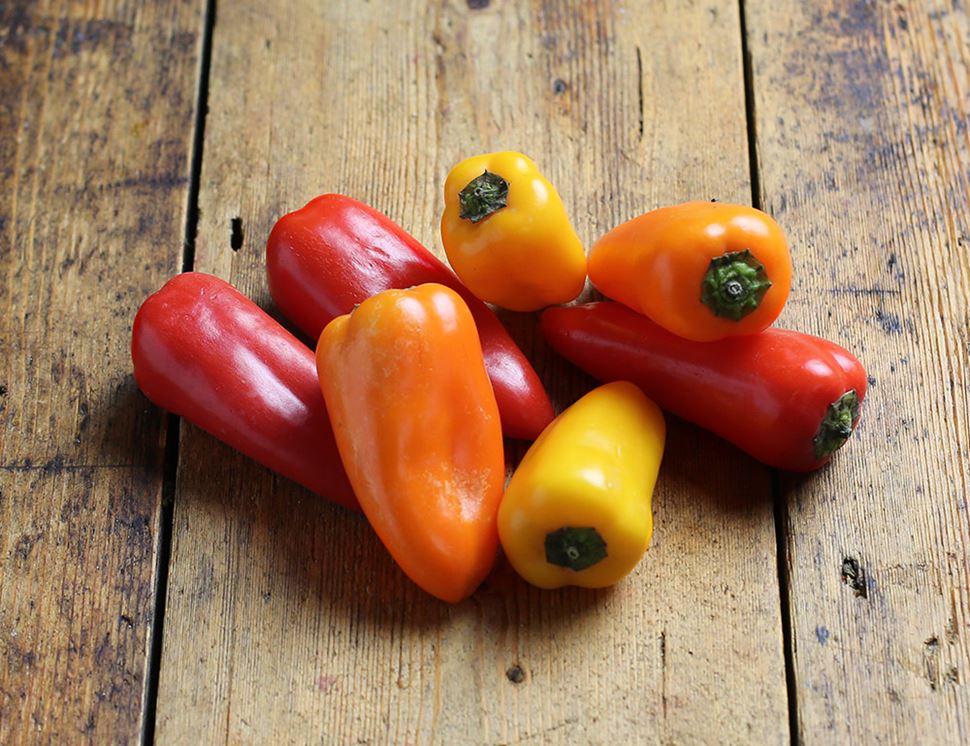 Sweet Bite Peppers, Organic (200g)
These sweet little peppers are great eaten cooked or raw. They may look like feisty, little hot peppers, but in fact they're sweet and perfectly snack sized.

Country of Origin - Spain
Class - Minimum Class 2
Farming from a beautiful part of the world in Vicar, Almeria, Spain, our grower Antonio is a real believer in the power of biodiversity on his farm. "The main thing about organic farming is the soil. You need only the plants, insects and trees to balance the soil. With organic fertilisation, with the plants, herbs and the leaves of the trees we have created life in the soil. Do you know there's more life in a small amount soil than the population on Earth? We hope to preserve the balance for years and years. Some of our fruit trees are 40 years old. In conventional farming this would never be possible." Antonio calls his farm one of the best places to grow in Spain. "I love organic farming, it's a pleasure.
Abel & Cole handles celery, celeriac and nuts on site. Due to our packing process and re-use of boxes there is a risk of cross-contamination from these, and all other allergens.
Remember to wash all fruits & veggies before eating.
You might also like to try...