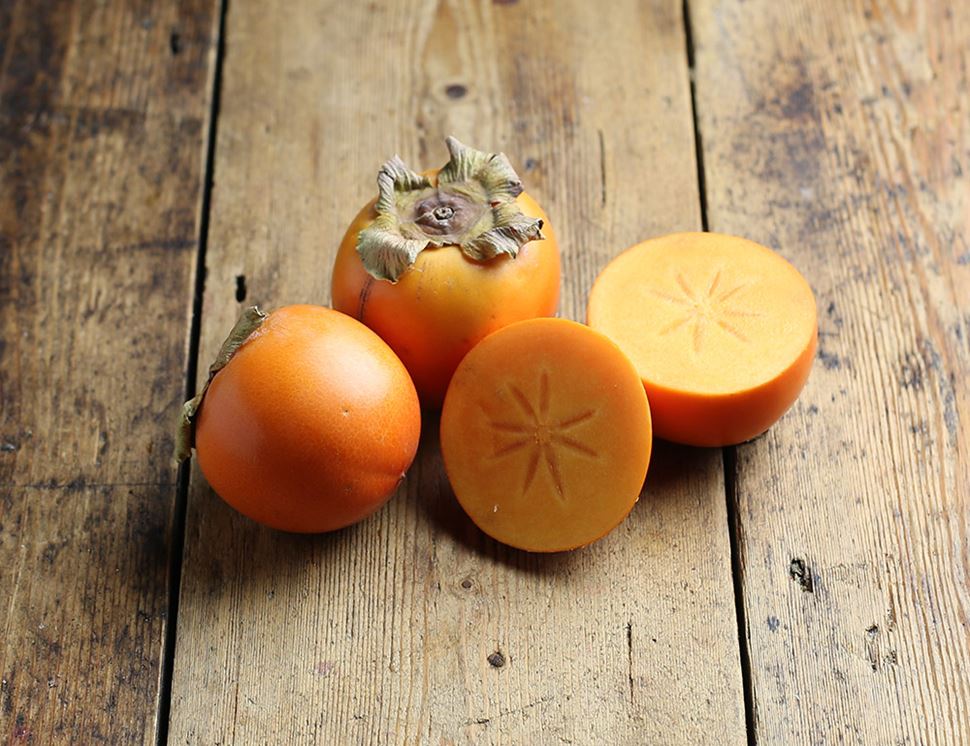 Sharon Fruit, Organic (3 pieces)
The ancient Greeks referred to sharon fruit as "the fruit of the gods", while you may know them better as persimmon or kaki. A sweet tangy fruit, one bite and we're agreeing with the Greeks.

Country of Origin - Spain
Class - Minimum Class 2
These sweet Sharon fruit are grown by an organic co-operative in an area of Valencia, Spain. Known for their soft, honeyed fruits, with an 'Indicación Geográfica Protegida' which is the equivalent to our 'Protected Geographical Indication' (PGI).

The co-op, called Cofrudeca, was established over 20 years ago and aim to "conserve Earth's fertility by using natural resources, without the chemical products of synthesis." Their goal is to produce highly nutritious and delicious foods.
Abel & Cole handles celery, celeriac and nuts on site. Due to our packing process and re-use of boxes there is a risk of cross-contamination from these, and all other allergens.
The shiny, firm, tomato-shaped fruit have a sweet apricot taste. This variety is perfect for eating raw – wash and bite into like an apple, or slice the top off and scoop out the flesh. The fruit also makes a delicious addition to stews, cakes, creamy puddings and it can even be made into jam. Find more ideas in our lovers guide to sharon fruit.
Turn it into one of these
You might also like to try...