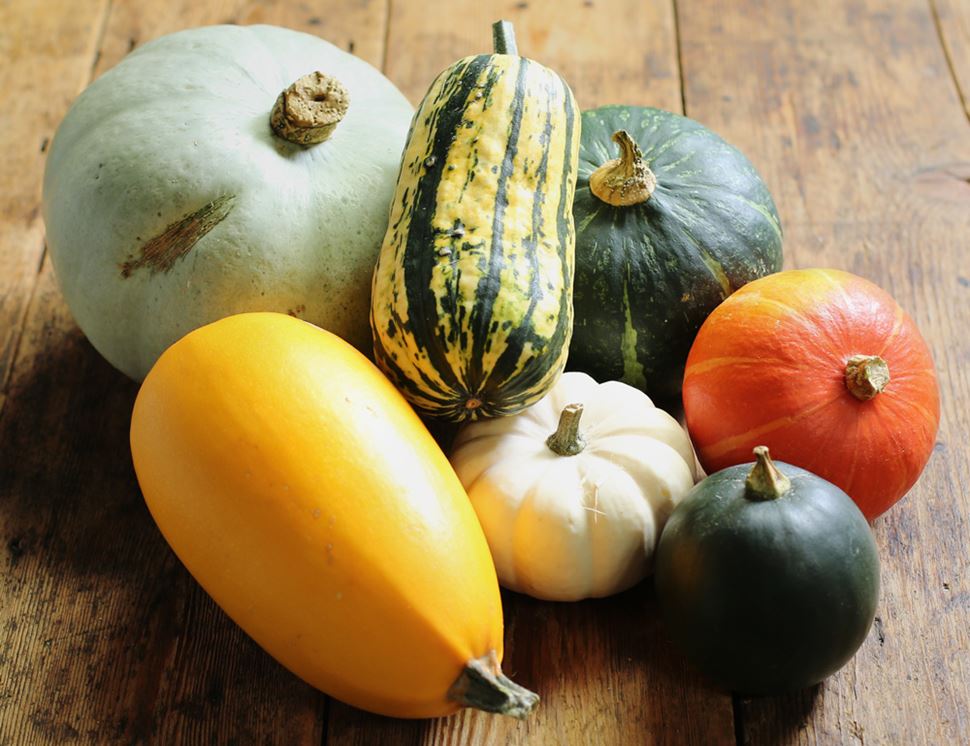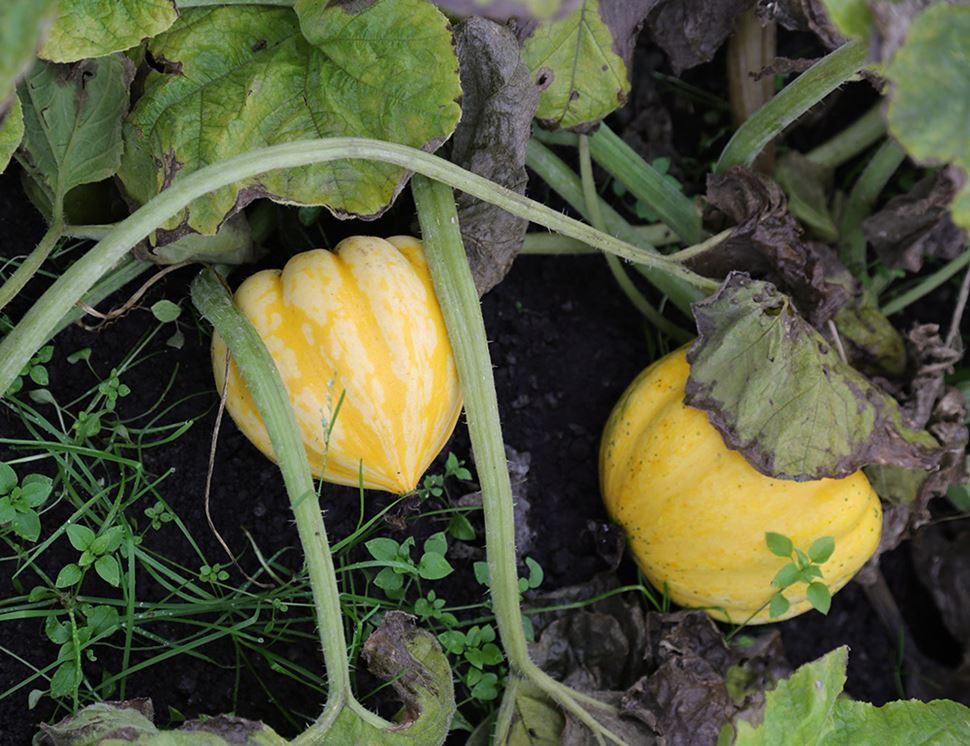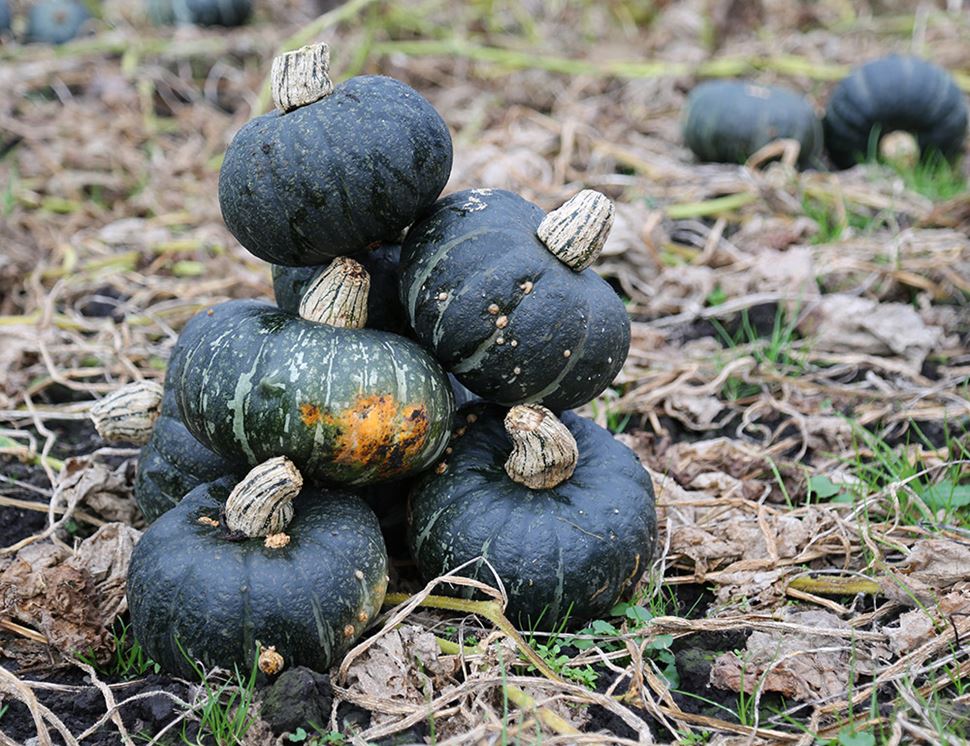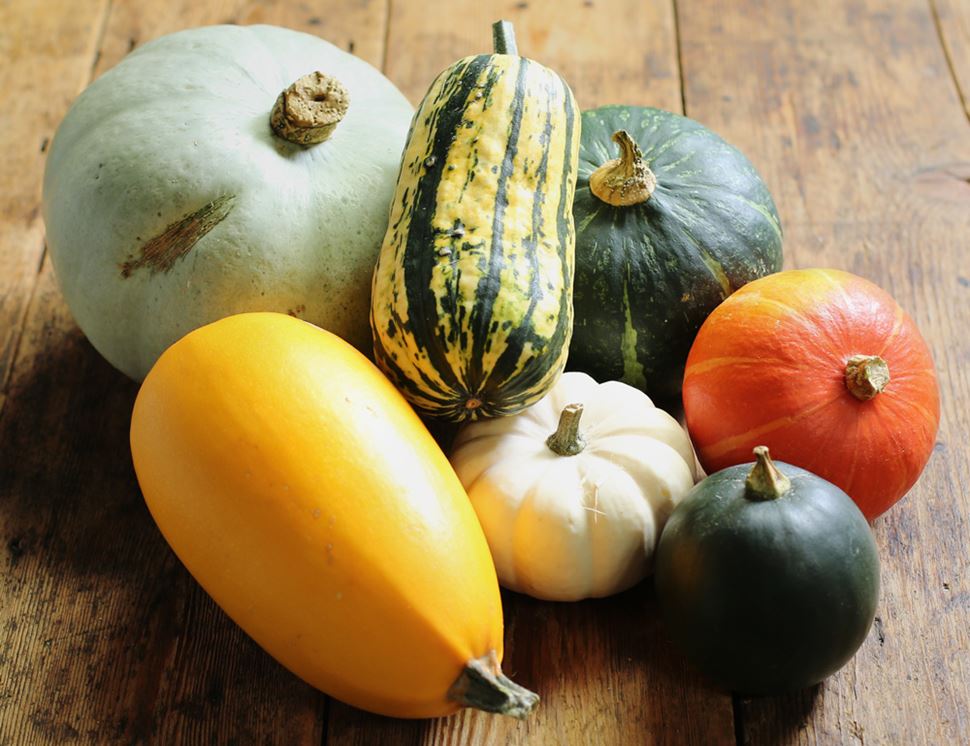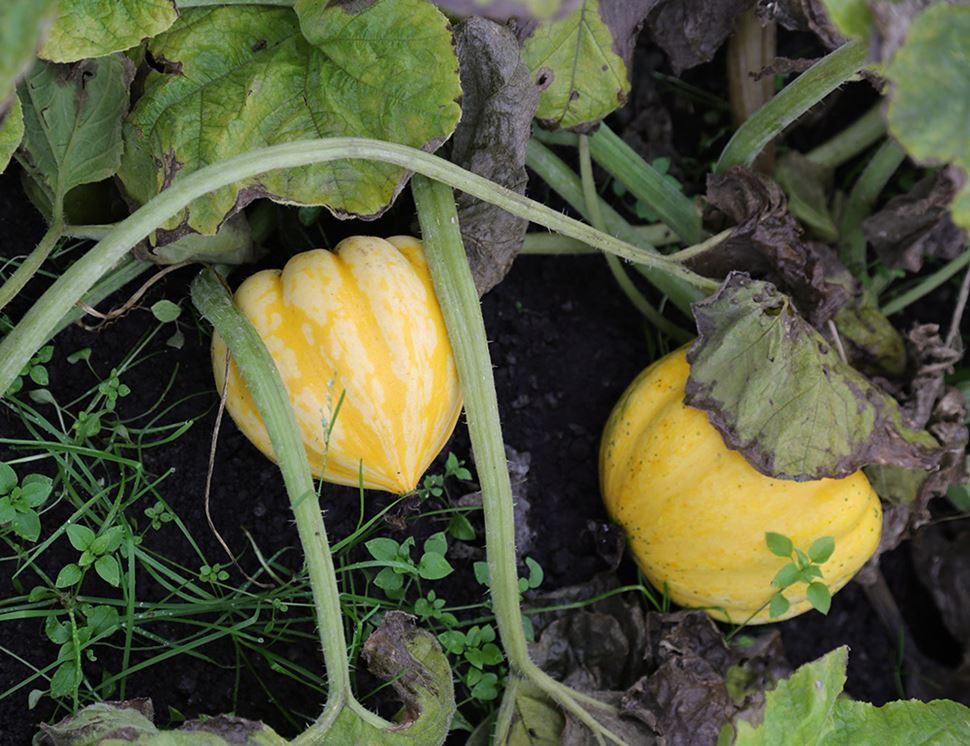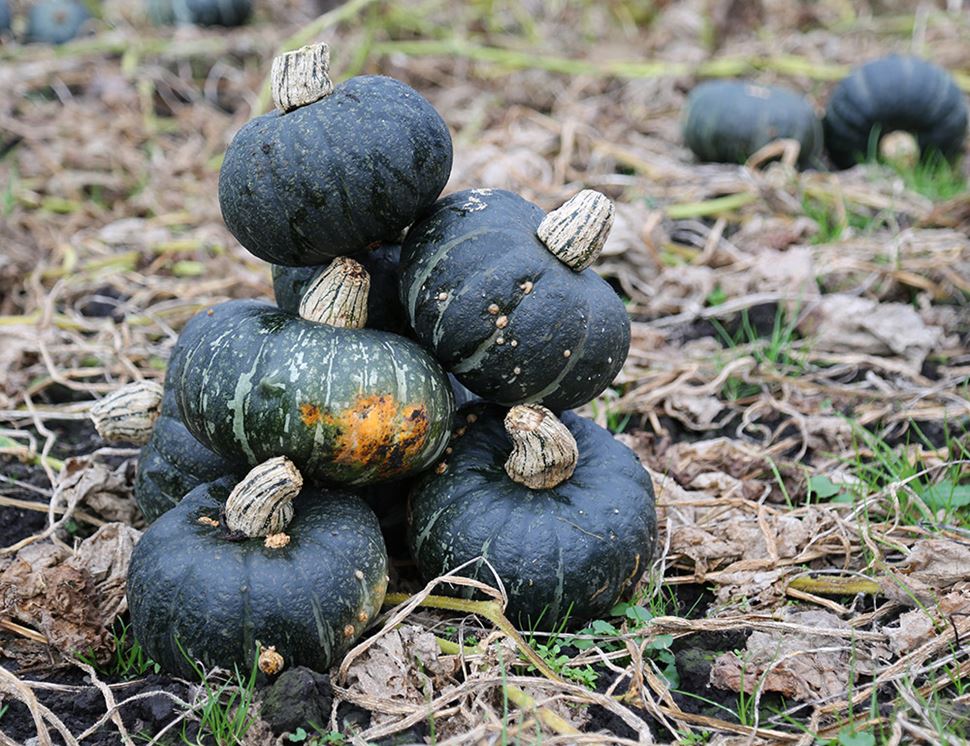 Sensational Squash Box, Organic
Fancy a festival of organic squash in a box? This one's full of colourful, seasonal gourds. Expect a carnival of Crown Prince, Pattipans, Small Sugar Pumpkin, Spaghetti, Lil' orange Mon, Sweet Lightning, Delicata, Onion, Festival and Celebration.

Your box will have a minimum of 7 squashes of varying size and shape, that will rotate weekly to give you the best pick of the crop.
Clive Martin grows these squashes on his fenland farm, Holm Select in East Anglia. "Holm is ancient dialect for Fenland Island, which we are – an island of organic amongst all this conventional farmland."

Although the farm's actually below sea level, so would be more of an underwater island. Clive's father and grandfather grew spuds and onions. But adventurous young Clive now grows asparagus, globe artichokes, rhubarb, and a bigillion (oh fine, 14) types of squash.

Holm Select was born out of two family-owned farms - M. F. Martin and Bedlam Farms. For three generations both families have been at the forefront of farming in the Cambridgeshire Fens. When they joined forces, they came up with the name Holm Select - holm being a traditional word for fen and one that accurately represents what these families do: traditional farming on the fens.

The farm's expansive 1600 acres traditionally harvested potatoes, onions and sugar beet. They've now dedicated 500 acres to growing unusual organic blueberries and vegetables like Tuscan-style globe artichokes, asparagus and this extraordinary selection of autumn squash.
Store in a cool dry place.
Turn it into one of these
You might also like to try...