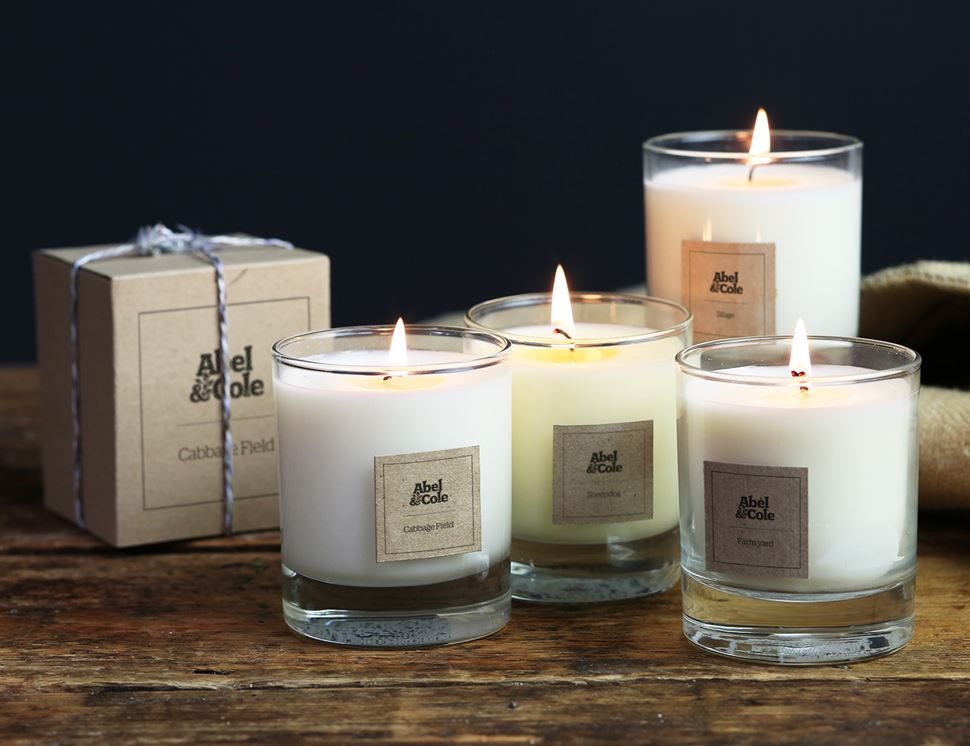 Seasonal Scented Candle Quartet , Organic
Introducing our new exclusive array of farm fresh scents for your home. Strike a match and take your senses for a walk through the bucolic British countryside. Each of our luxury candles is made with organic beeswax and hand poured in the UK.



Cabbage Field
Like stepping into an organic cabbage field. Fill your home with the bold and arresting scent of boiled cabbage.
Sure to be met by gasps of "What is that smell?" when anyone enters your humble abode.

Farm Yard
Evoke the spirit and smells of the cobbled paths between outbuildings. With notes of freshly chewed grass and muddy wellies, this candle brings the great outdoors into your own home. Described as "…alluring, confusing and God awful."

Sheepdog
Capturing the smell only dog owners can relate to and know too well. This candle nods to misty mid-winter walks and the unidentifiable debris that Rover naturally collects while chasing squirrels with more nuts than common sense.

Silage
Breathe it in. There's nothing quite like it. It gets stuck up your nose and it's the smell of the countryside as you remember it as a child. With the faint smell of yesterday's trough, there's something a bit vintage about this scent that we can't quite put our finger on.



In 2015, George and Irene Wicks left their jobs in the hustle and bustle of the city to start making their own scented candles from local beeswax. Once an avid scented candle blogger, Irene would rate and review scented candles from around the world. Not having found something that truly captured the essence of the real countryside, she and George set about making their own. They knew they wanted bold and arresting scents and good eco credentials, so sourcing from local hives was really important for them. George and Irene describe their candles as "Fun, a little bit different and something you won't find anywhere else." One whiff and you'll see why.
You might also like to try...