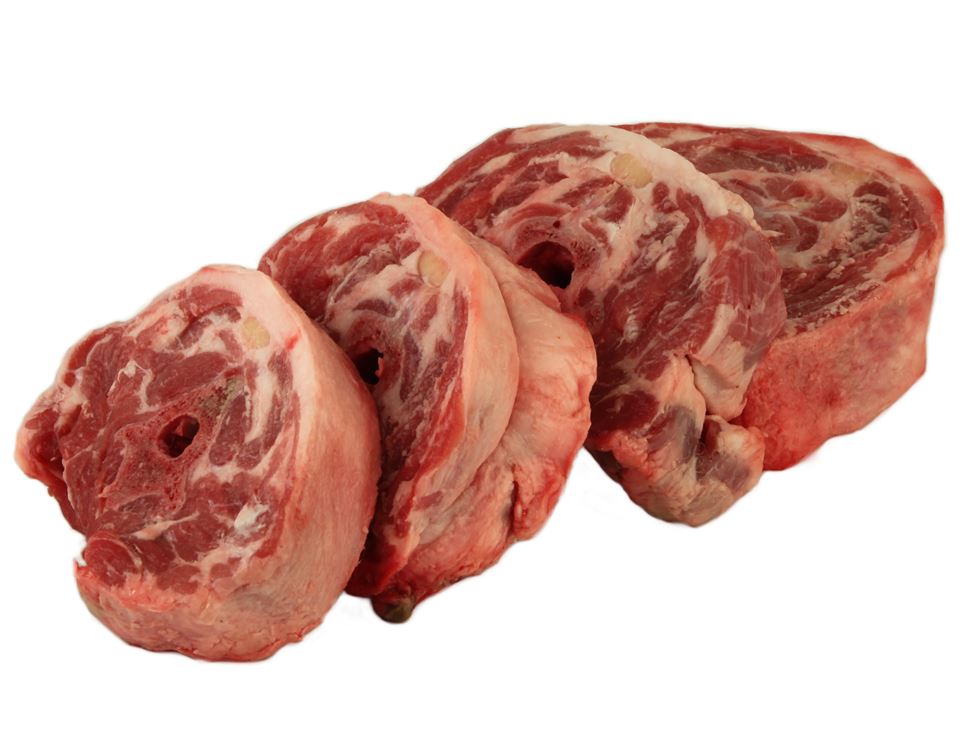 The scrag, from the neck of the lamb, is perfect for slow cooking and turning into a Lancashire hotpot. Alternatively, you can use it to make a heart (and stomach)-warming stew by adding some stock and a few chopped vegetables and herbs.
We get some of our lamb from Robert Ventress at Intake Farm in Yorkshire, along with a clutch of other lamb farms in picturesque North Yorkshire Moors National Park. His farm's been in the family since Great Grandfather Henry arrived here in the 1870s. Many years later, Robert nowadays makes sure his lambs at Intake farm are reared as naturally as possible, spending much of their lives outside in the sun, eating hay and grass. If you fancy seeing some well loved lambs and a spectacular stretch of coastline, you should take a visit. His wife runs the farm's B&B and it's only four miles from stunning Robin Hood's Bay. Intake of Breath Farm, then?
This is one for slow-cooking but, Wow, you get amazing results. Brown it off with some onions and pop it into a pot with some diced root veggies, barley and stock for a delicious Irish-style broth. Add a dash of Worcestershire sauce and some parsley or thyme at the end. Or, brown it off with some thinly sliced onions. Cover with red wine. Add a few glugs of balsamic and some finely chopped rosemary. Pop it in the oven and let it cook for an hour or until it effortlessly falls from the bone and shreds into meltingly tender pieces. Make sure you scoop a bit of the marrow from the bone as well. Eat it as a delicacy or swirl it through the sauce – delicious and nutritious. It's really good stuff. Keep refrigerated. If freezing, freeze on day of purchase and consume within 1 month. Defrost throughly and use within 24 hours. Once thawed do not refreeze.
You might also like to try...