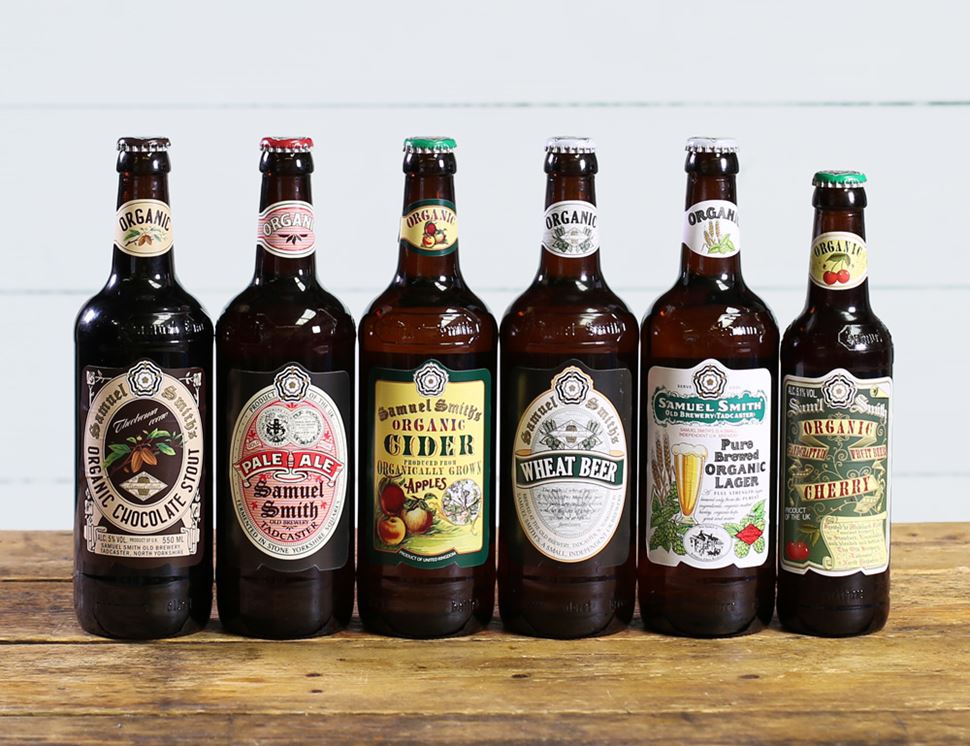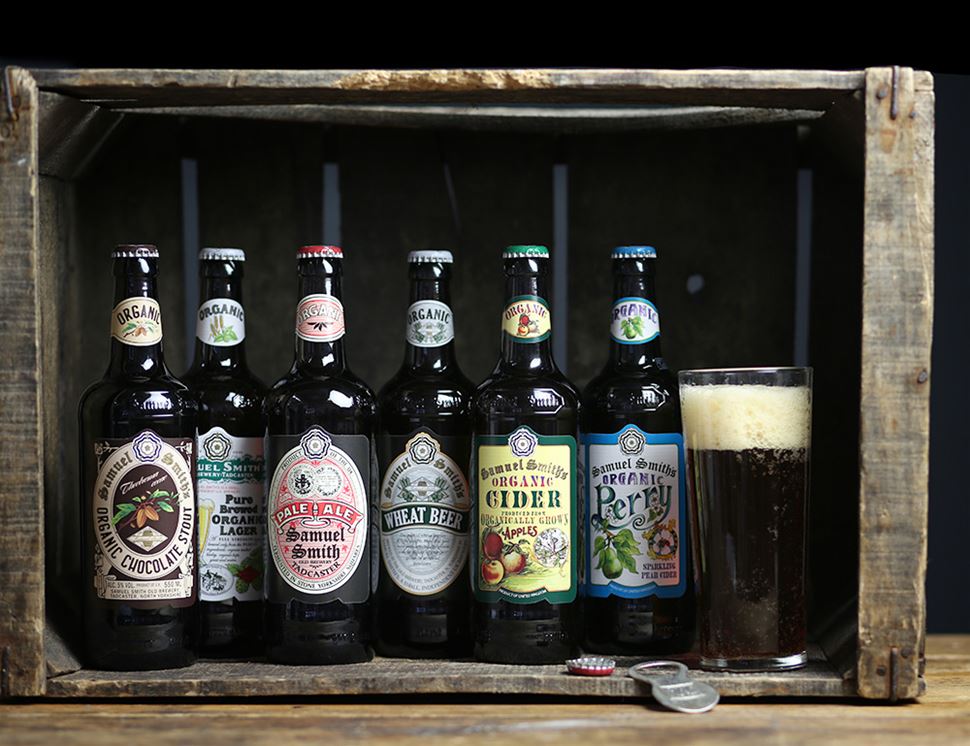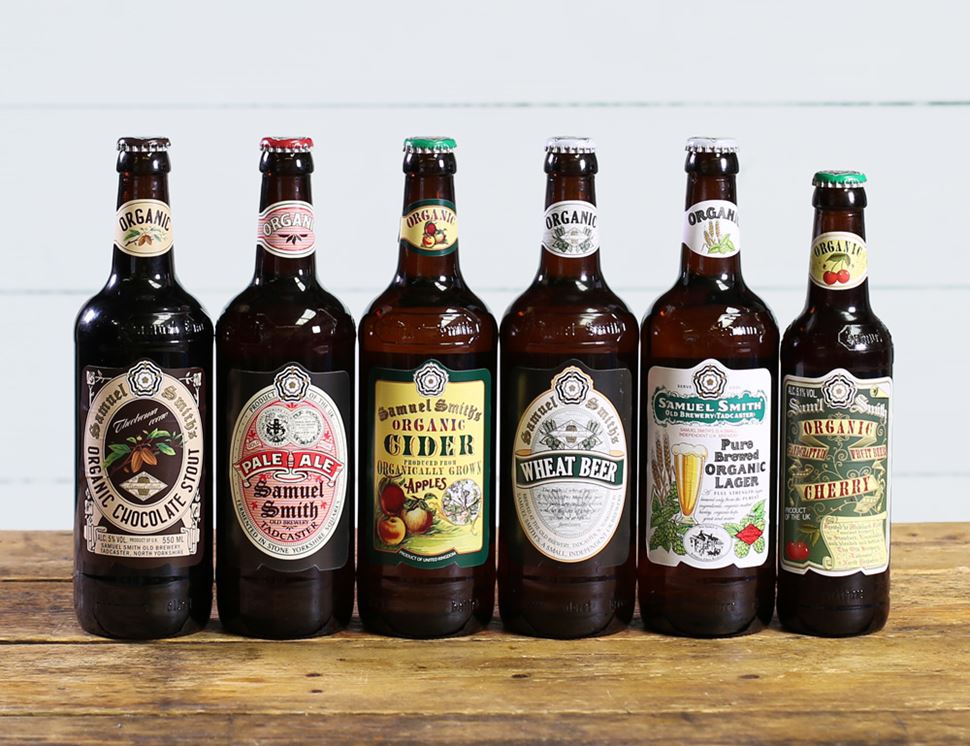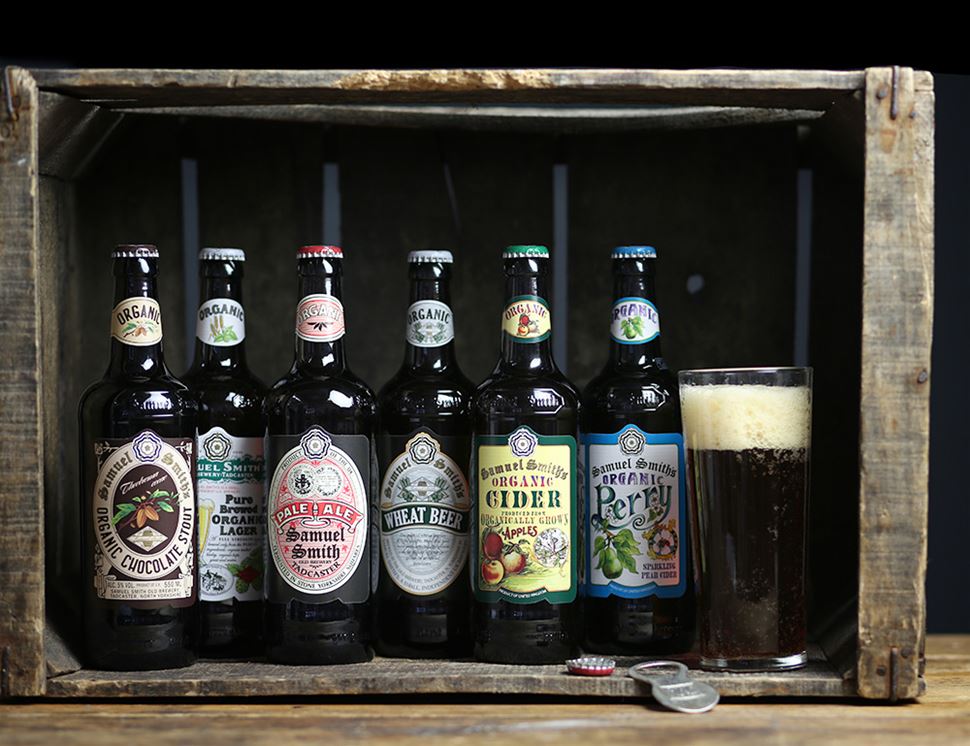 Samuel Smith's Taster Case, Organic (6 bottles)
A tempting organic smorgasbord of beer, ale and cider from the masters of brewing the old fashioned way at Sam Smith's. Whether you're looking for a quality entry point into the world of organic beer or a great gift for the distinguished drinker in your life, this is the case for you.
It's about as traditional as you can get at The Old Brewery in Tadcaster where Samuel Smith's ales, stouts, lagers and cider are made. Established in 1758, the original well in the brewery is still in use and the water that is used for brewing the ales and stouts is drawn from 85 feet under the ground! Samuel Smith still ferments ale and stout in traditional stone 'squares' which are made from solid blocks of slate. The yeast used in the Old Brewery is one of the oldest unchanged strains in the country, still as healthy and as active as ever frothing up into rich creamy heads. They even have Grey Shire Horses still living in the brewery stables – they weigh a ton (literally) and are employed every now and then to take barrels of beer into the local town.
The Samuel Smith taster selection includes the following bottles :
Lager (500ml)
Pale Ale (500ml)
Cherry Fruit Beer (355ml)
Wheat Beer (500ml)
Chocolate Stout (500ml)
Cider (500ml)


1x Organic Lager (500ml)
1x Organic Pale Ale (500ml)
1x Organic Cherry Fruit Beer (355ml)
1x Organic Chocolate Stout (500ml)
1x Organic Cider (500ml)
1x Organic Wheat Beer (500ml)
You might also like to try...