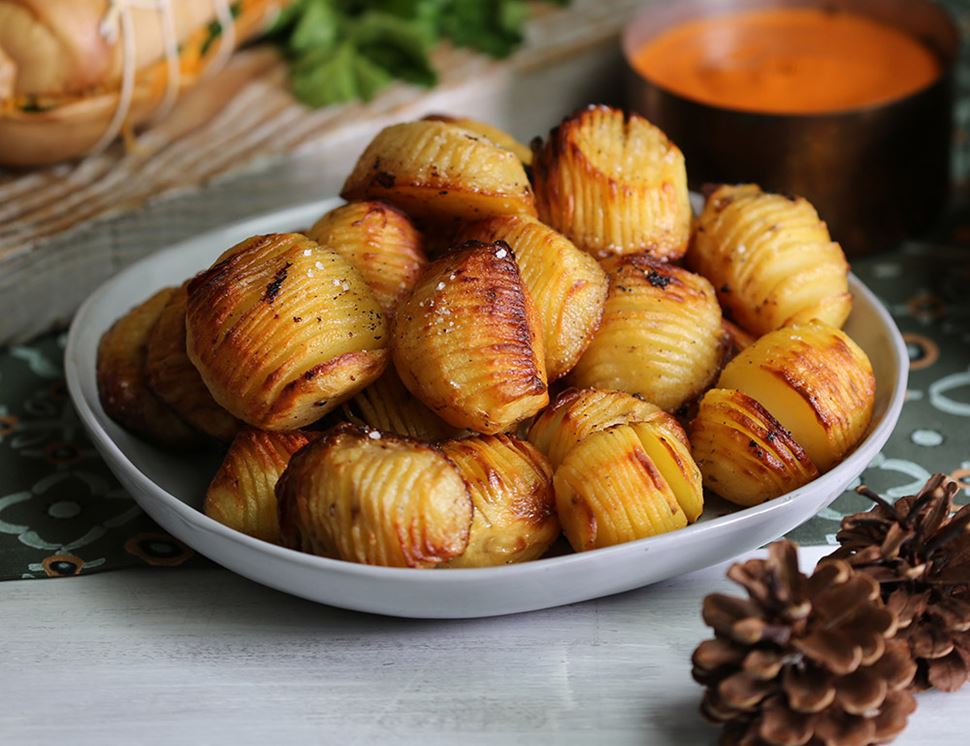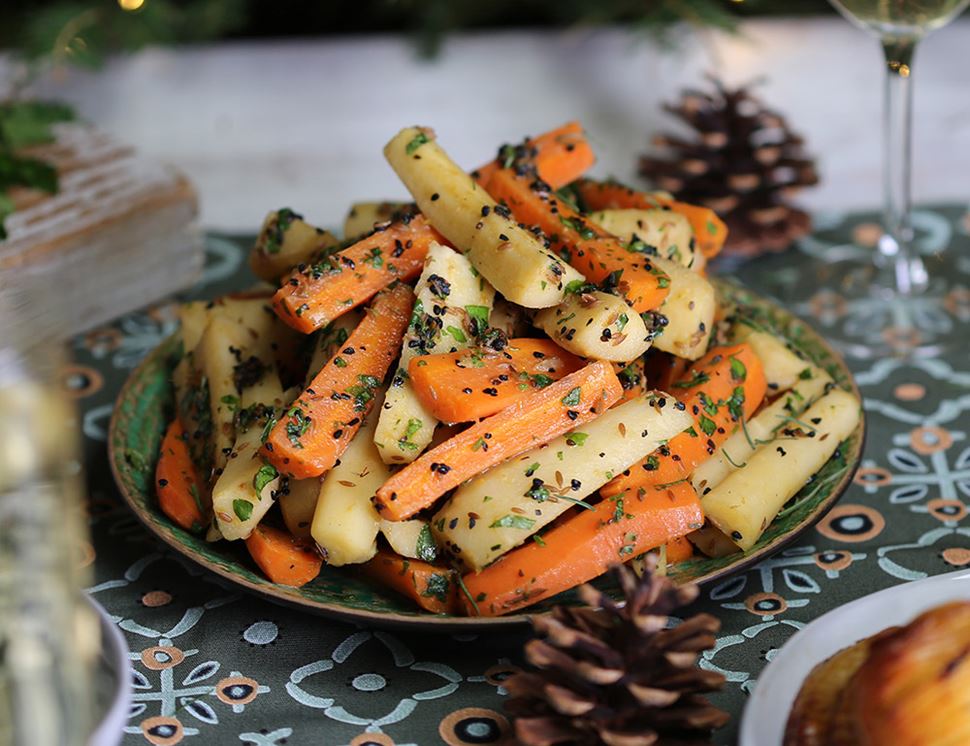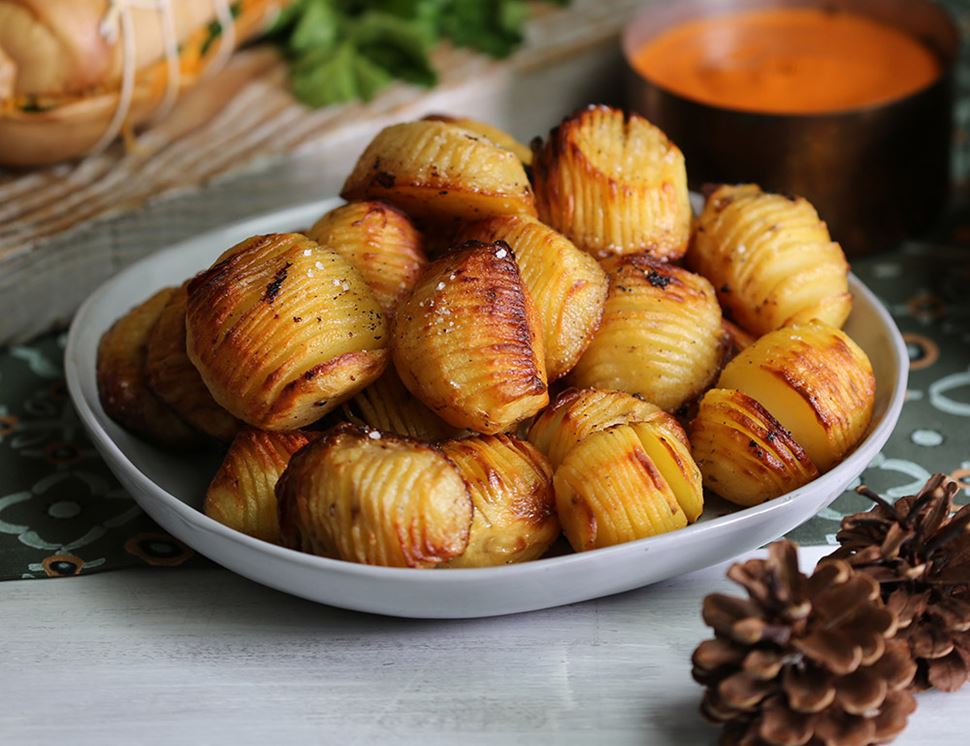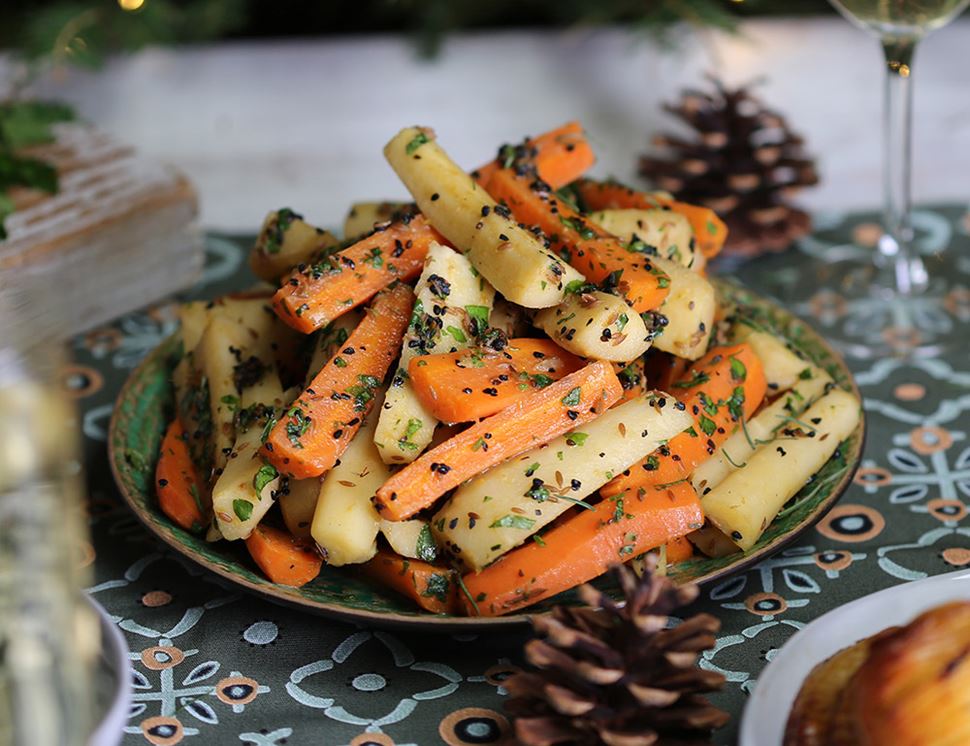 Sunday Roast Veg Bundle, Organic
There's a time and a place for a Sunday roast all the year round so we've selected a brilliant organic bundle of seasonal roast dinner veg for steaming, boiling and roasting. Try with one of our organic joints for a spectacular Sunday lunch.

• Potatoes, Onions and Carrots from Nick Walton on Bagthorpe Farm
• Purple Sprouting Broccoli from Jerermy Helme on Pool Hullock Farm
• Bouquet Garni from the New Forest
• Garlic from Sarl de la Motte, France.
We've brought together some of our favourite growers for this bundle. Purple Sprouting Broccoli from Jerermy Helme, incredible carrots, potatoes & onions from Nick at Bagthorpe farm in Norfolk, bouquet garni from Italy plus a bulb of French garlic to give your roast that extra je ne sais quoi.
Abel & Cole handles celery, celeriac and nuts on site. Due to our packing process and re-use of boxes there is a risk of cross-contamination from these, and all other allergens.
You might also like to try...