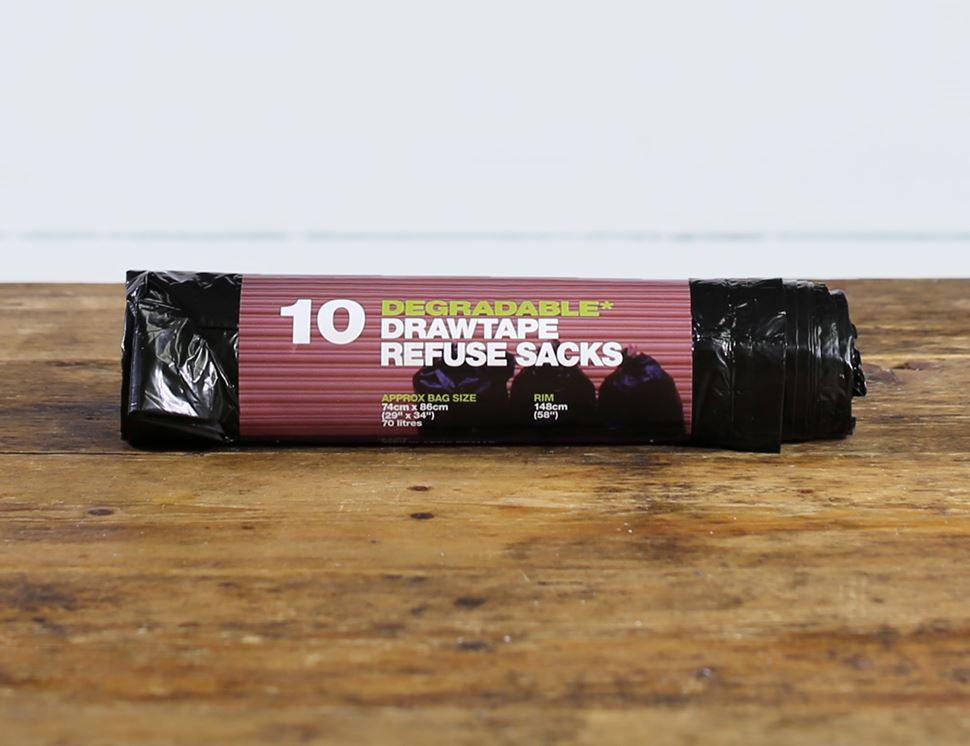 Refuse Sacks, Draw Tape, degradable (10 bags, 70 litre)
Not your average black bin bag. These are made with d2w, an oxo-biodegradable additive that turns ordinary plastic at the end of its useful life, in the presence of oxygen, into material with a different molecular structure and which is biodegradable. Even better, these have a handy draw string to tie them up before popping them out for collection.
Symphony Environmental are a relatively small company, their office is near Elstree Studios (where the 1st Superman movie was filmed). They've found an alternative to harmful plastics by developing an additive called d2w to put into the plastic at the extrusion stage. This means the finished product is biodegradable.
A blend of virgin high performance resins with 1% d2w Oxo-biodegradable additive Size: 74 x 86cm (29" x 34"), 70 litres, Rim 148cm (58")
You might also like to try...