Vegan Penne Bolognese
2 people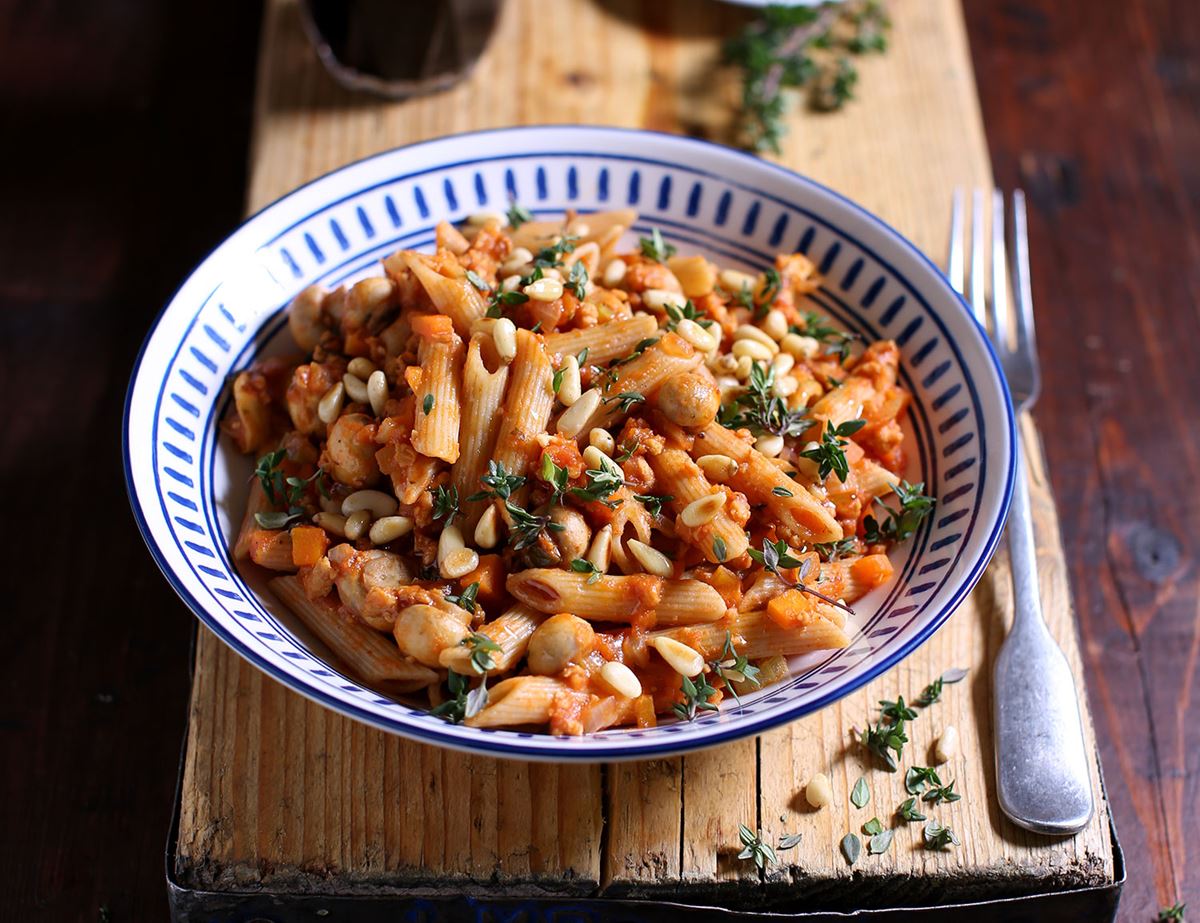 Wholewheat pasta cosies up to a rich bolognese sauce of bouncing button mushrooms, garlic, thyme and soya mince, topped with crunchy pine nuts.
Ingredients
25g pine nuts (optional)
1 onion
1 carrot
Sea salt
1 tbsp olive oil
Freshly ground pepper
1 celery
150g button mushrooms
1 garlic clove
A handful of thyme, leaves only
200g soya mince
400g chopped tomatoes
200ml water
200g wholewheat penne

Method
1.
Fill a large pan with water, add a pinch of salt and pop on a lid. Set on a high heat to come to the boil. Meanwhile, place a medium-sized pan on a medium heat and add the pine nuts. Toast in the dry pan, shaking every so often, for 2-3 mins till the pine nuts brown. Tip into a bowl and set aside. Take the pan off the heat.
2.
Peel and finely chop the onion. Trim and peel the carrot, then dice it to match the onion. Trim the dry ends off the celery stick and dice it.
3.
Put the pan back on a medium heat, add 1 tbsp olive oil and the chopped veg. Season with a pinch of salt and pepper. Cover the pan with a lid (or use a baking tray if you don't have a lid) and gently fry the veg for 10 mins, stirring every few mins, till the veg have started to soften but haven't picked up too much colour. If they start to brown, turn the heat down and add a splash of water.
4.
Meanwhile, rinse the mushrooms and tear any large ones in half. Peel and grate or crush the garlic. Pick the leaves off the thyme sprigs (you can push the woody sprigs through a sieve and the leaves will catch in the sieve).
5.
Add the mushrooms, garlic and most of the thyme (keep a pinch back for garnishing) to the pan. Add the soya mince. Stir well and fry, lid off, for 5 mins till the mushrooms look juicy.
6.
Tip in the tin of chopped tomatoes. Half fill the tin with around 200ml warm water and add that to the pan. Stir and bring to a simmer. Turn the heat down a little and simmer for 15 mins, stirring every few mins, till the sauce thickens a little.
7.
The water in the big pan should be boiling by now. Add the penne, bring back up to the boil then turn the heat down a little and simmer for 10-12 mins till the penne is tender but still with some bite.
8.
Drain the penne. Taste the bolognese sauce and add a pinch of salt or pepper if you think it needs it. Add the penne to the sauce and stir to mix, then divide pasta and sauce between 2 warm bowls. Top with the toasted pine nuts and the remaining thyme leaves to serve.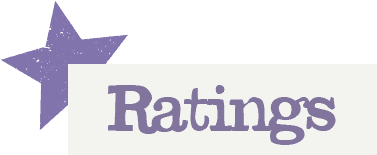 You'll need to log in to leave a rating & comment