Tuscan Salad with Crispy-Skinned Bream
2 people
If you can't escape to the Tuscan hills this summer, whip up this meal to transport you. And, if you don't like fish, make more of the salad and have it on its own.
Ingredients
1 red pepper (optional)
2 slices slightly stale bread from a good loaf
A few glugs of olive oil
A punnet of cherry tomatoes, halved (or use large tomatoes and cube)
1 garlic clove, finely chopped
1 spring onion, thinly sliced
A handful of pitted black olives
A large handful of fresh basil, torn
A splash of cider vinegar
Sea salt
Freshly ground black pepper
2 bream fillets
A sprinkle of flour for dusting

Method
1.
Preheat the oven to 200°C/gas mark 6.
2.
Cut the pepper and tear the bread into bite-sized chunks. Place on a well-oiled baking tray and mix through the oil. Roast for 15 mins till the peppers are soft and the croutons golden.
3.
Place the tomatoes, garlic, spring onions and olives in a large bowl.
4.
Dress with a good splash of olive oil, a drop of vinegar, black pepper and a touch of salt. Mix. Taste. Adjust seasoning, if needed. Add the peppers and toasted bread.
5.
Fold in basil. Set aside while you make the fish. Or, make the salad in advance (will keep in the fridge overnight).
6.
For the fish: Rinse. Pat dry. Make a few slashes (3-4 per fillet) through the skin of each fillet to help the skin crisp up and the fish lay flat in the pan. Lightly coat in seasoned flour. place a large frying pan over high heat. Add a splash of oil. Let it warm through. Put in the fish, skin side down. Press into the pan. Lower the heat a bit.
7.
Cook for about 5 mins, or till the skin is golden and crisp – most of the cooking happens on this side so don't underdo it. Flip and cook for a few mins, till the flesh is white.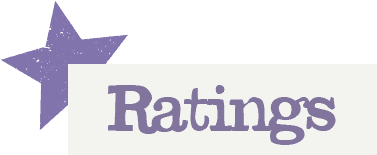 You'll need to log in to leave a rating & comment