Sweet & Spuddy Chips
2-4 people
There's a new chippy and it's in your own kitchen. Bake up chips with a sesame dip and a classic tomato ketchup. All that's missing is the newspaper.
Ingredients
4 sweet potatoes
4 tbsp olive oil
A pinch of sea salt
Prep: 15 mins | Cook 35-40 mins

Method
1.
Preheat your oven to 200°C/ Fan 180°C/Gas 6. Put a large baking tray on the top shelf of your oven.
2.
For healthier chips, keep the peel on the potatoes. You can peel them if you want to.
3.
Get an adult to cut the potatoes into wedges (about 2-3 cm thick).
4.
Tumble the potatoes into a large bowl. Add the oil and a pinch of salt. Mix them all up.
5.
Carefully tip the soon-tobe- chips onto the hot baking tray. Use a spoon or fork to spread them out so they're not overlapping – get an adult to help you.
6.
Roast on the top shelf* of your oven for 30-45 mins, till they're golden and crisp around the edges, and soft in the middle.
7.
TIP: If you're cooking your chips and ketchup at the same time, start with the chips on the bottom shelf of the oven, then move them to the top shelf once the tomatoes are cooked.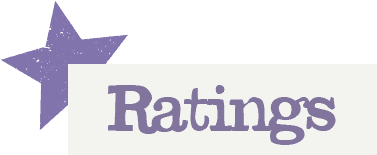 You'll need to log in to leave a rating & comment