Sweet Chilli Pork Meatballs with Asian Salad
2-4 people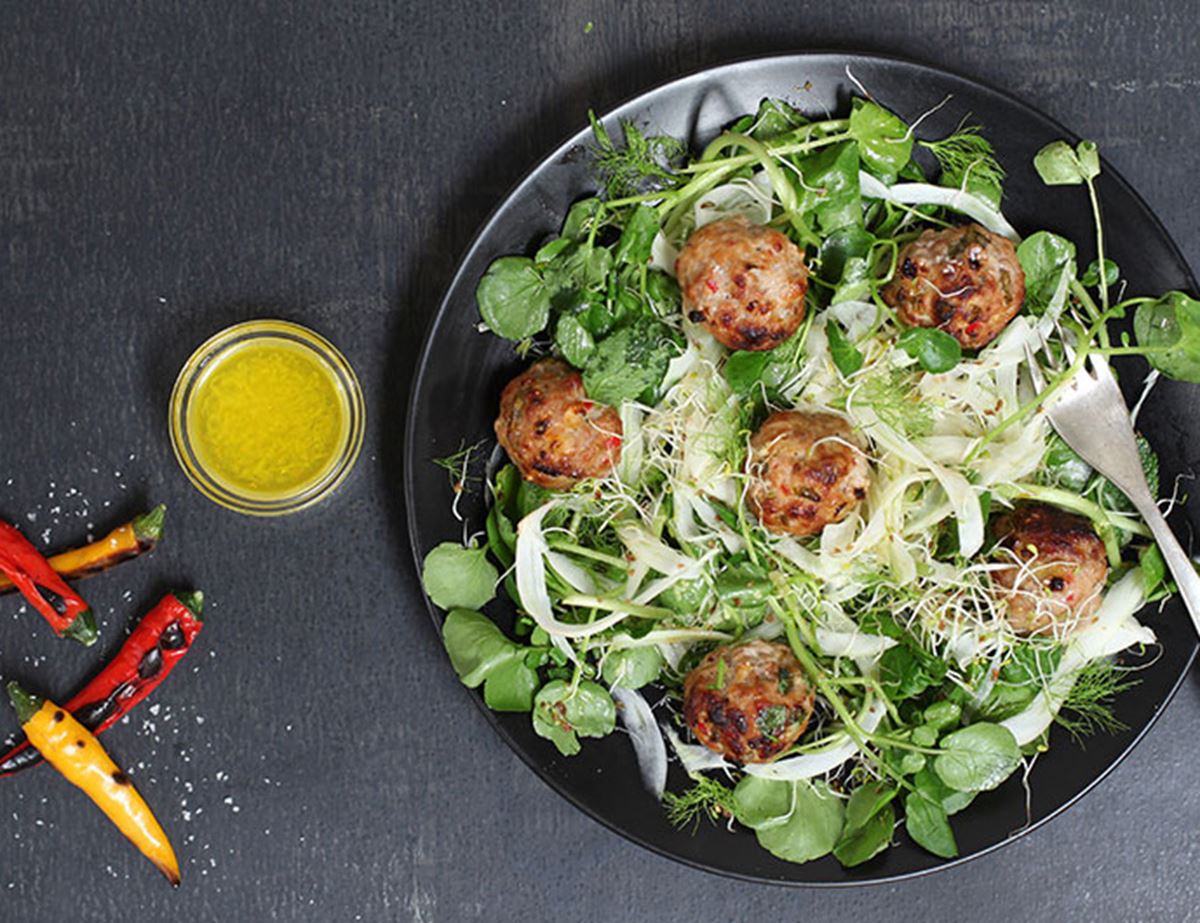 This gorgeous salad serves 2 as a main or 4 as a starter. To make it more substantial, cook up a batch of Thai rice noodles, double the dressing and add into the mix.
Ingredients
400g pork mince
1 red chilli, finely chopped (more or less, to taste)*
3 garlic cloves, finely minced
1 onion, grated or 6 spring onions, finely chopped
Sea salt and freshly ground pepper
4 tbsp agave or honey
1 tbsp soy sauce
3 limes
2 tbsb olive or sesame oil, plus a drop extra
2 tsp freshly grated ginger 2 large handfuls watercress
½ fennel bulb
A handful alfalfa sprouts
A handful fresh mint
*If you've got extra chillies to shift, griddle them and serve them on the side as a snack. Our chillies aren't terribly hot at the moment, so they're rather delicious to nibble on. Just get a large frying pan smoking hot. Rinse the chillies. Add them to the pan. Cook (no oil needed) until just soft and lightly charred all over. Pile onto a plate. Finish with a pinch of sea salt.

Method
1.
Heat your oven to 200C/Gas 6.
2.
Tumble your mince into a large bowl. Fold in the chilli, garlic, onion, a good pinch of salt and pepper, 1 tbsp agave/honey, soy sauce and the zest of juice of 1 lime. Mix everything well.
3.
Get a little frying pan hot. Add a drop of oil. Take a little pinch from the meatball mix – this is your test meatball to see if you've got the right balance of chilli/honey/soy sauce/salt etc.
4.
Fry the mini meatball in the pan till golden all over. Taste. Adjust seasoning in your meatball mix to suit your taste.
5.
Pinch golf ball-sized nuggets of the meat mix out and roll into shape. Arrange on a baking tray. Roast for 10-15 mins, or till golden all over. Remove from the oven and gloss with 1 tbsp agave/honey.
6.
Place the remaining 2 tbsp honey in a dish. Add a grating of lime zest, 2 tbsp lime juice, 2 tbsp olive or sesame oil and the grated ginger.
7.
Arrange your leaves on your plates or a large platter. Use a veg peeler to carve wispy ribbons from your fennel. Scatter them over the watercress.
8.
Add your sprouts and most of the mint. Gloss with half the dressing. Gently mix everything together. Dot your meatballs over the top. Drizzle the remaining dressing over. Finish with a few more mint leaves.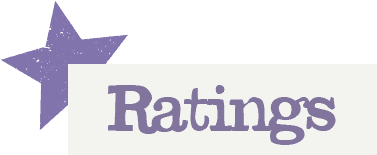 You'll need to log in to leave a rating & comment