Sticky Honey & Sesame Pork with Tenderstem
2- people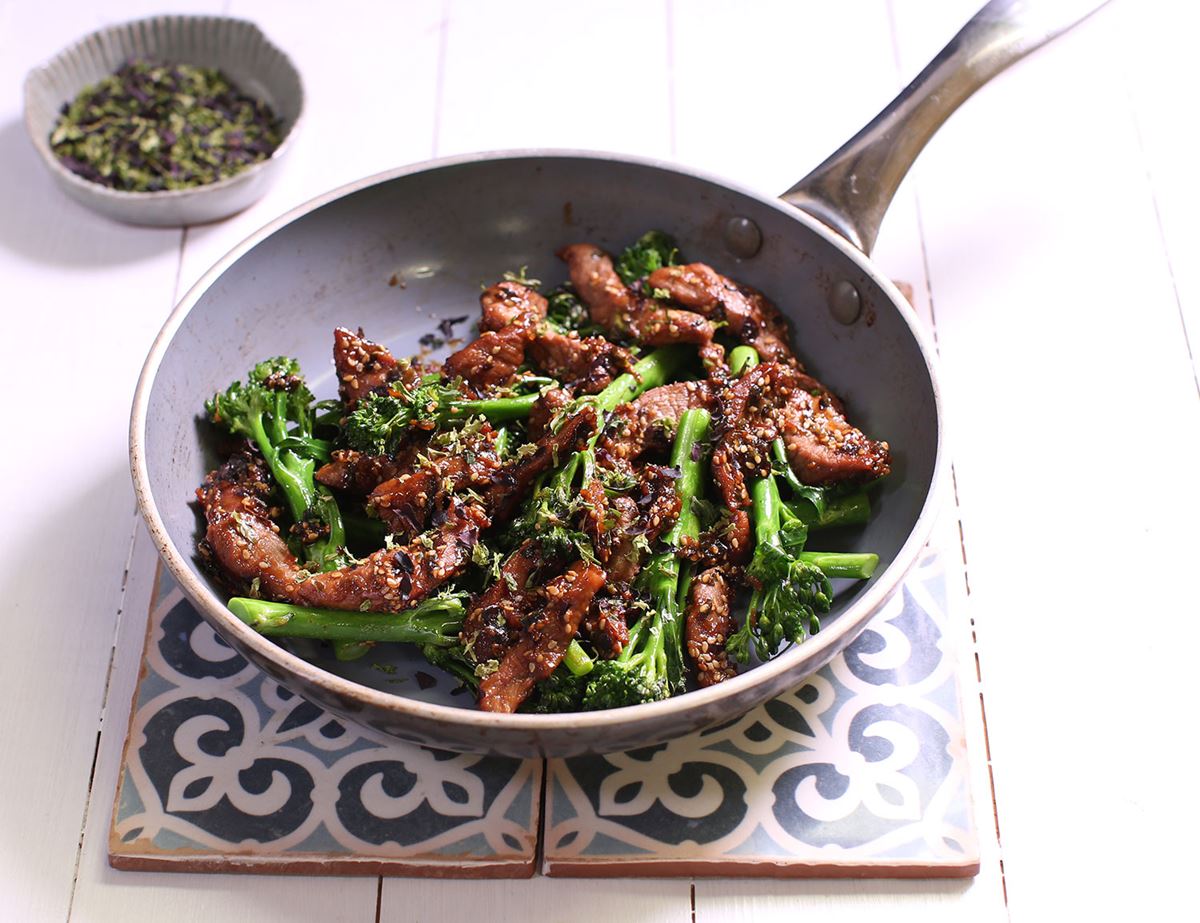 A quick fry of honey and tamari marinated pork strips accompanied by succulent Tenderstem and a sprinkling of sesame and seaweed
Ingredients
A thumb of ginger
1 garlic clove
1 tbsp tamari
1 tbsp honey
1 tbsp brown rice vinegar or cider vinegar
3 tbsp cold water
A pinch of chilli flakes
250g pork stirfry strips
200g tenderstem broccoli
2 tbsp coconut oil
2 tbsp sesame seeds
A large pinch of dried sea salad flakes

Method
1.
Finely grate the ginger and garlic into a large bowl. Add the tamari, honey, rice wine vinegar and 2 tbsp cold water. Sprinkle in the chilli flakes and whisk together. Add the pork strips and pop into the fridge to marinate for at least 1 hour.
2.
When you're ready to cook your dish, trim the dry ends from the broccoli. Place a frying pan or wok on a high heat for a couple of mins. When hot, add 1 tbsp coconut oil and add the broccoli. Fry for 1 min then add 1tbsp cold water. Allow the water to bubble and steam and cook the broccoli for a further 1 min till the water has evaporated and the broccoli is tender. Remove the pan from the heat and tip the broccoli into a bowl.
3.
Place the pan back on the heat and add 1 tbsp coconut oil. Lift the pork strips in to the pan using a fork, leaving as much of the marinade as possible in the bowl. Set the marinade to one side.
4.
Fry the pork on a medium high heat till the pork is cooked through and lightly caramelised.
5.
Add the broccoli back to the pan and pour in the reserved marinade. Scatter in the sesame seeds and seaweed flakes. Bring everything up to a bubble for 1 min.
6.
Serve the sticky pork and tenderstem broccoli with steamed rice or noodles.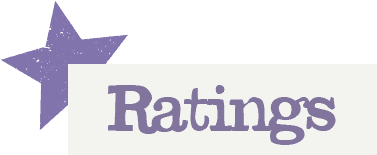 You'll need to log in to leave a rating & comment