Spicy Cheddar & Tomato Pasta Gratin
2 people
A satisfyingly simple pasta sauce, packed with organic veg and a blend of chilli spices. Just add wholewheat penne, top with plenty of sharp cheddar cheese and flash under the grill for a quick and easy meal.
Ingredients
200g wholewheat penne
330ml cherry tomato passata
100g cheddar
250g cherry tomatoes
100g baby leaf spinach
2 courgettes
1-2 tsp chilli spice blend
50g lamb's lettuce
Sea salt
2 tbsp olive oil
Freshly ground pepper
Out of the frying pan tip: If you don't have an ovenproof frying pan or casserole dish, cook the sauce and pasta and mix them together, then transfer to an ovenproof dish. Scatter over the cheddar and grill.

Method
1.
Fill and boil your kettle. Tip the penne into a large pan and cover with boiling water. Add a pinch of salt, bring back to the boil then simmer the pasta for 8-10 mins till it's al dente (soft with a slight bite). Drain and set to one side.
2.
While the pasta cooks, trim the courgettes and chop them into small chunks. Warm an ovenproof frying pan or casserole dish on a medium heat for 2 mins (see our tip on what to do if you don't have an ovenproof pan or casserole). Add 2 tbsp olive oil, the courgettes and cherry tomatoes. Fry for 5 mins with a pinch of salt, stirring often, till tender and the tomatoes are bursting.
3.
While the veg cook, grate the cheddar. Preheat your grill to its highest setting.
4.
When the veg has cooked for 5 mins, add 1-2 tsp chilli spice blend (it's spicy, so use as much or as little as you prefer) and stir. Pour in the passata and bring up to a bubble. Stir through the baby leaf spinach to wilt it. Taste the sauce and add a pinch more salt, pepper or chilli spice mix if you think it needs it.
5.
Add the pasta to the pan and stir to mix. Scatter over the cheddar. Slide the gratin under the hot grill for 4-5 mins till the cheese is melted, golden and bubbling.
6.
Carefully remove the gratin from the grill and leave it for 1-2 mins to cool slightly. Serve with handfuls of lamb's lettuce on the side.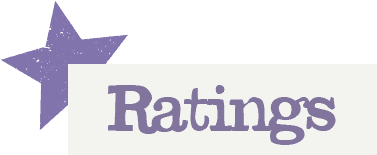 You'll need to log in to leave a rating & comment