Speedy Peanut Noodles with Purple Sprouting Broccoli
2 people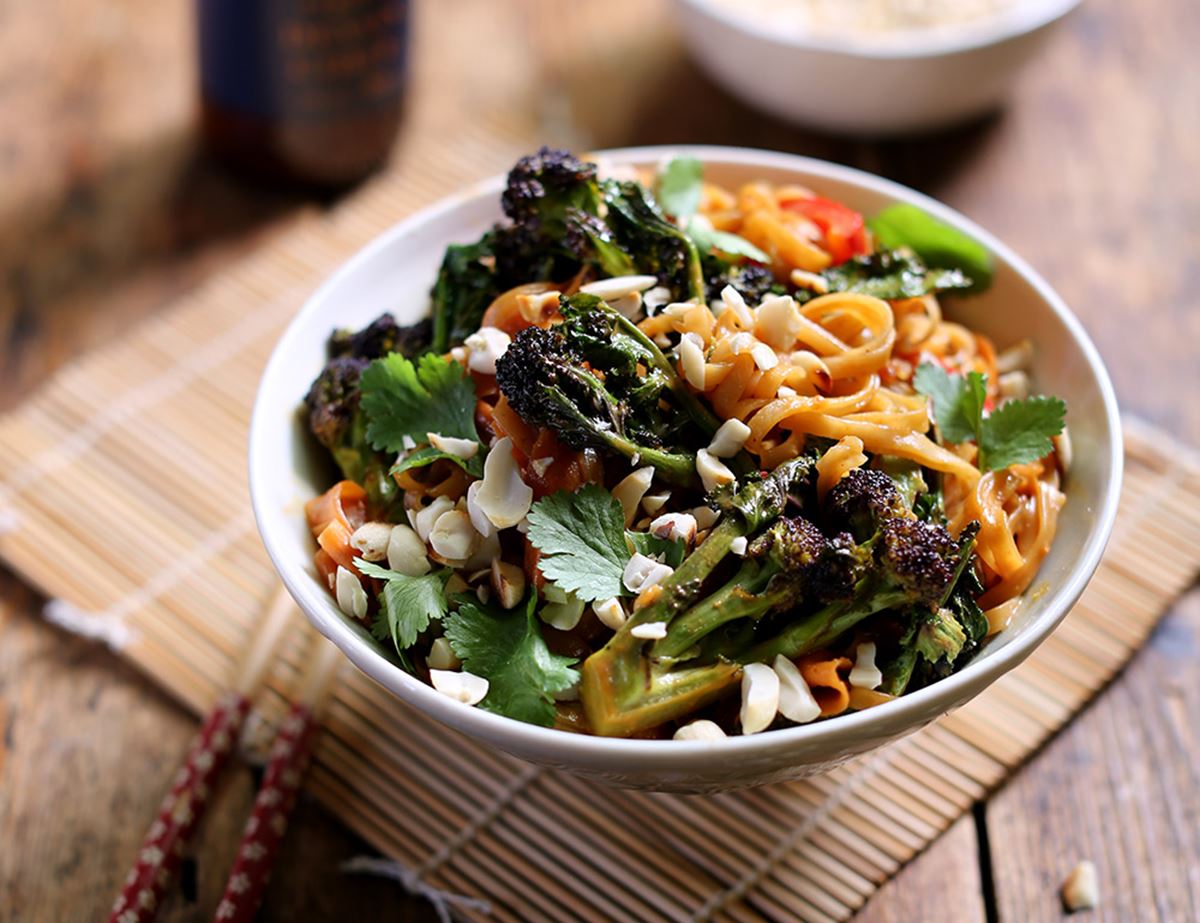 A flavour-packed dinner that'll be ready in a flash, this big bowl of noodles is sticky with sweet chilli and peanut sauce, and heaped with a rainbow of stir-fried veg including super seasonal purple sprouting broccoli.
Ingredients
25g peanuts
40g peanut butter
50g tamari
50g sweet chilli sauce
1 tbsp cold water
1 lime
1 red onion
1 red pepper
1 carrot
200g purple sprouting broccoli
1 tbsp olive, coconut or sunflower oil
250g pad Thai noodles
A pinch of dried chilli flakes
A handful of coriander, leaves only

Method
1.
Put a large pan of water on to boil. Put a wok or large, deep frying pan on a medium heat and tip in the peanuts. Toast for 2-3 mins, shaking the pan, till they are golden brown. Tip into a bowl or onto a plate and set aside.
2.
In a bowl, mix together the peanut butter, tamari and sweet chilli sauce with 1 tbsp water. Squeeze in the juice from the lime and stir to make a smooth sauce. Set aside.
3.
Peel and finely slice the onion. Halve the pepper, scoop out the seeds and white pith, and finely slice it. Trim and peel the carrot, then use the peeler to peel ribbons off the carrot. Peel down to the core, then finely slice the core. Trim the dry ends off the purple sprouting broccoli (you can leave the leaves on) and halve any thick stalks of broccoli.
4.
Put the wok or frying pan back on a high heat. Add 1 tbsp oil, the onion, pepper and purple sprouting brococli. Stir fry for 5 mins till the veg have softened and starting to pick up some colour.
5.
Add the carrot to the wok and stir fry for 5 mins till it has softened.
6.
The water should be boiling by now, so add the noodles to the pan and cook for 3-4 mins till tender. Drain them and add them to the wok.
7.
Pour the peanut butter sauce into the wok. Add a pinch of chilli flakes (they're spicy, so use as much or as little as you prefer). Use two forks to pick up and drop the noodles and veg in the wok, tossing them together and making sure everything is evenly coated in the sauce. Warm for 2 mins till the sauce and noodles are hot.
8.
Take the wok off the heat. Roughly chop the toasted peanuts. Pick the coriander leaves off their sprigs.
9.
Divide the noodles and veg between a couple of warm bowls. Top with the toasted peanuts and coriander leaves to garnish. Serve straight away.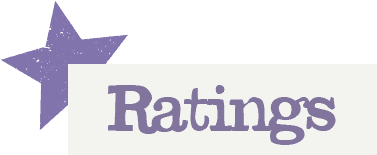 You'll need to log in to leave a rating & comment