Spaghetti Bolognese with Tunisian Spices
2 people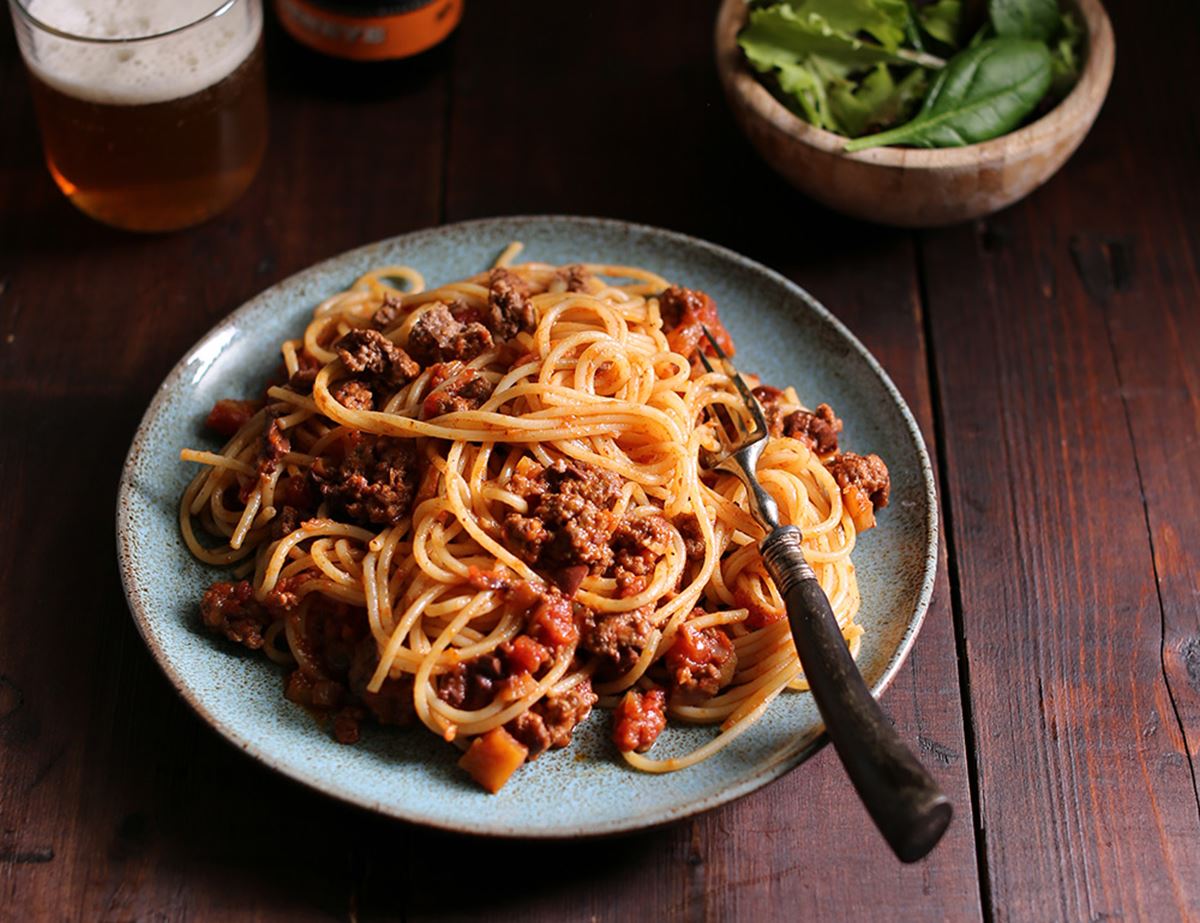 Spag bol's classic comfort food status makes it an excellent candidate for twists and extras – and us being us, we've done a bit of both, putting a North African souk-flavoured spin on spag with a mix of aromatic spices, savoury olives and a zingy squeeze of lemon juice.
Ingredients
250g beef mince
1½ tbsp olive oil
1 onion
80g black olives
1 garlic clove
Sea salt
Freshly ground pepper
1 tsp ras al hanut
½ tsp ground cinnamon
A pinch of harissa
400g chopped tomatoes
200ml cold water
1 lemon
200g spaghetti
1 tbsp aged balsamic vinegar
50g sweet salad mix

Method
1.
Put a large pan of salted water on to boil. Set a medium pan over a medium heat and add ½ tbsp oil. Warm for 2 mins, then add the beef mince. Fry for 5 mins, stirring every so often to break up any lumps, till the mince is browned all over.
2.
While the mince fries, peel and finely chop the onion. Roughly chop the black olives. Peel and grate or crush the garlic.
3.
Add the onion to the mince and season with a pinch of salt and pepper. Fry, stirring often, for 5 mins till the onion starts to look glossy. Stir in the olives and garlic. Add 1 tsp ras al hanut, ½ tsp cinnamon and a pinch of harissa (it's spicy, so use as much or as little as you prefer). Cook and stir for 1 min till the pan smells aromatic.
4.
Tip in the tin of chopped tomatoes, then half-fill the tin with water (around 200ml) and add that. Squeeze in the juice from half the lemon. Stir to mix, then pop on a lid and simmer for 20 mins. Stir every so often till the sauce has thickened a little.
5.
When the mince is 10 mins away from being ready, cook the spaghetti. The water in the large pan should be boiling, so add the spaghetti and simmer for 8-10 mins till it's tender but not too soft.
6.
While the spaghetti cooks, make a dressing for the salad leaves. In a large bowl, whisk 1 tbsp each aged balsamic vinegar and olive oil with a pinch of salt and pepper. Add the salad leaves and toss to coat them in the dressing.
7.
Drain the spaghetti. Taste the bolognese sauce and add a pinch more salt, pepper, harissa or a squeeze more lemon juice if you think it needs it. Divide the spaghetti between two warm plates and top with the bolognese sauce. Serve with the salad on the side.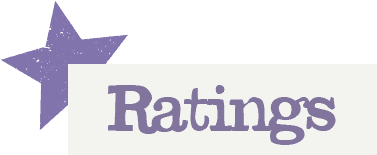 You'll need to log in to leave a rating & comment