Smokey Aubergine & Tahini Brownies
12 people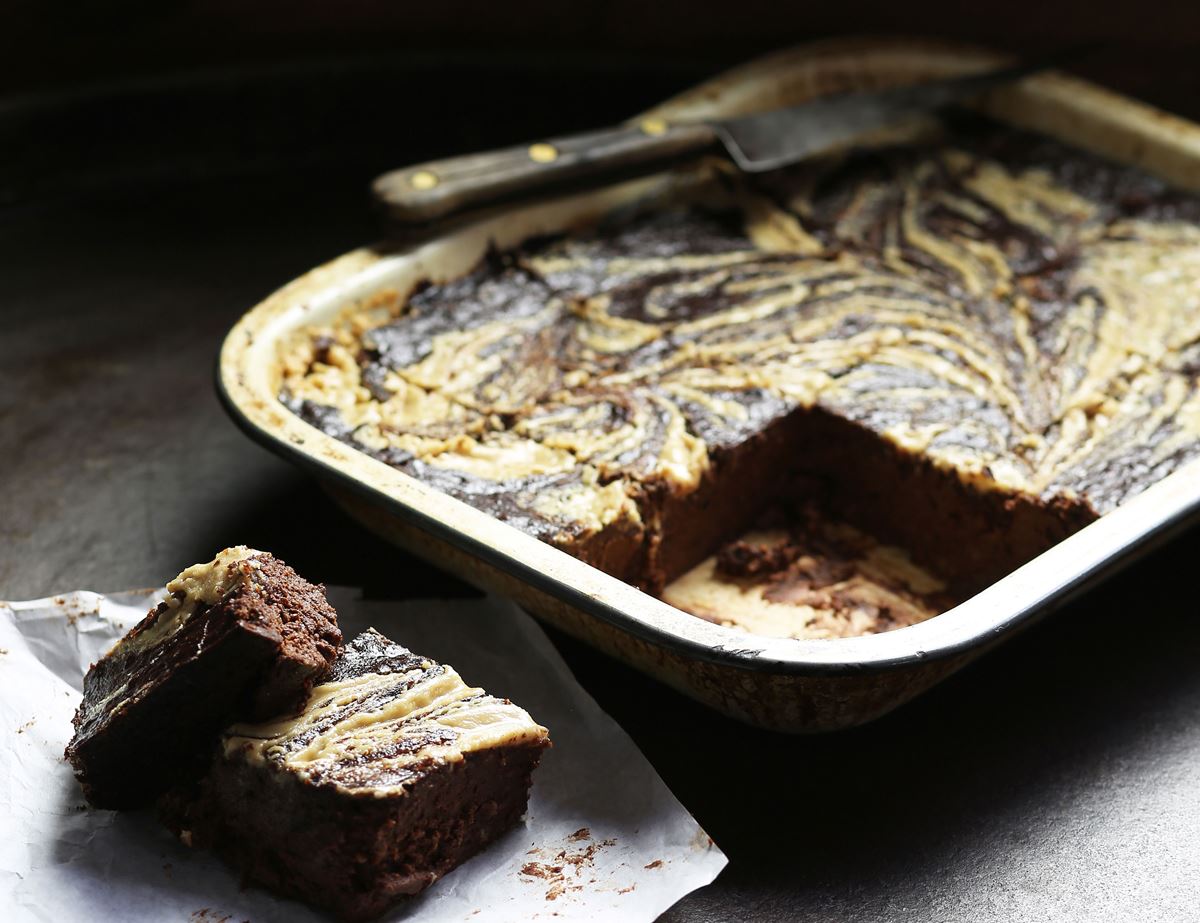 These rich, organic dark brownies have a dense, fudgy texture and a rather grown-up chocolatey flavour. Have them warm or cold with a scoop of vanilla ice cream.
Ingredients
2 aubergines, weighing 500g
200g dark chocolate
100g unsalted butter, softened, plus extra for greasing
3 medium eggs
200g honey
60g cocoa powder
100g ground almonds
Sea salt
125g tahini
Prep: 20 mins + cooling | Cook: 35 mins | Serves 12

Method
1.
If you have a gas hob, turn on a medium hob and set it to low. Place the aubergine directly on the flame. Char the aubergines, turning it with tongs, till it's black all over and soft. Alternatively, halve the aubergine and grill it, skin-side up, for 10 mins or till blackened. Pop the aubergine in a bowl. Leave to cool for 10-15 mins.
2.
Heat your oven to 190°C/Fan 170°C/Gas 5. Grease a brownie pan with a little butter.
3.
Chop the chocolate into small chunks. Tip into a heatproof bowl and set it over a pan of simmering water – make sure the water doesn't touch the bowl. Heat for 2-3 mins till the chocolate has melted. Or, if you have a microwave, you can melt it in there, checking every 15-20 secs to make sure it doesn't burn.
4.
Peel the black skin off the aubergine (mind your fingers – it maystill be hot) and place the aubergine flesh and seeds in a clean bowl. Add the butter and beat together till combined. Crack in the eggs and beat them in, then add the honey. Beat till well mixed. Pour in the chocolate and beat again till everything is well combined.
5.
Sift in the cocoa powder. Add the ground almonds with a pinch of sea salt. Stir together till mixed. Pour the batter into the tin, making sure to scrape everything in.
6.
Spoon the tahini into the brownie mixture, dolloping it in across the tin, then use a skewer to swirl it around a little so you get a marbled effect. Bake for 25 mins till a crust has just formed and the middle still has a wobble in it. If you have a big roasting tin, add a few handfuls of ice to that and sit the hot brownie tin on the ice. Pour in cold water so it doesn't come above the tin – this ice bath will stop the brownies cooking straight away so you keep the soft, gooey middle. Leave them to cool.
7.
You can serve the brownies warm, or let them cool completely, then freeze for 1 hr or overnight – this helps make the texture really fudgy. Take them out of the freezer 1 hr before serving, then slice into 12 and serve by themselves or with a scoop of vanilla ice cream. They'll keep for 7 days in an airtight tin or you can freeze them for up to 3 months.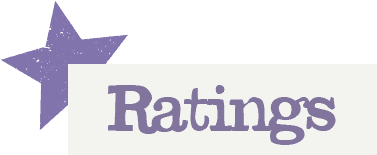 You'll need to log in to leave a rating & comment