Sesame Hake with Coconut Rice & Tenderstem® Broccoli
2 people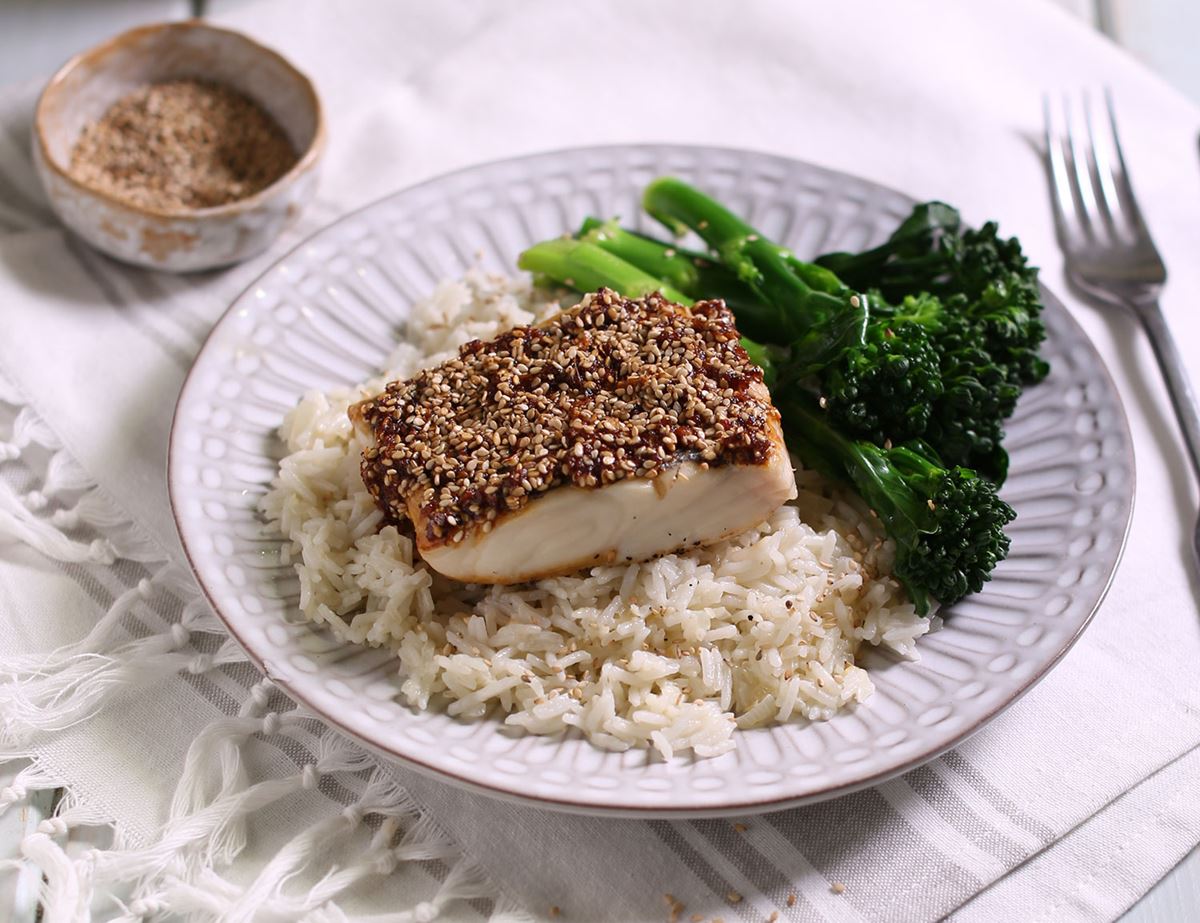 Before dinner, fillets of sustainable hake like to have a relaxing soak, then slip in to something a little more crunchable – tonight that means a gingery tamari marinade and crispy sesame coating, perfect for snuggling up with a side of sticky coconut rice and Tenderstem® broccoli.
Ingredients
1 onion
1 tbsp coconut, olive or sunflower oil
Sea salt
150g white basmati rice
150ml boiling water
200ml coconut milk
A thumb of ginger
1 tbsp tamari
1 tbsp sesame oil
2 hake fillets
25g sesame seeds
200g Tenderstem® broccoli

Method
1.
Heat your oven to 180°C/Fan 160°C/ Gas 4. Peel and finely chop the onion.
2.
Place a medium-sized pan on a medium heat and warm for 1 min, then add 1 tbsp oil and the onion. Season with a pinch of salt and fry for 5 mins, stirring occasionally, till the onion is glossy. While the onion fries, tip the rice into a sieve and rinse under cold water.
3.
Tip the rice into the pan and stir to mix. Give the tin of coconut milk a good shake and pour into the pan. Top up with 150ml boiling water. Stir to mix, then pop on a lid and bring to the boil. Turn the heat down and gently simmer for 8 mins. Take the rice off the heat and let it sit in the pan, lid on, for 5-10 mins to steam and finish cooking.
4.
While the rice simmers, put a large pan of salted water on to boil. Peel and grate the ginger into a small dish. Stir in 1 tbsp each of the tamari and the sesame oil.
5.
Line a baking tray with baking paper. Pop the hake fillets on the tray and drizzle over the gingery mix. Sprinkle over most of the sesame seeds, patting them onto the fish to coat it. Slide the tray into the oven and roast the hake for 8-10 mins till it's cooked through – the flesh will be opaque and flake easily when pressed with a fork.
6.
While the fish is cooking, check the pan of water. It should be boiling. Trim any dry ends off the Tenderstem® broccoli, then add to the pan. Simmer for 3 mins, then drain them and tip back into the pan. Add a pinch of salt and toss to coat.
7.
Divide the rice between 2 warm plates and pop the hake fillets and Tenderstem® broccoli on top of each plateful. Sprinkle with the reserved sesame seeds to serve.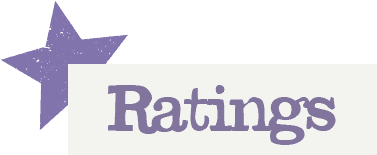 You'll need to log in to leave a rating & comment