Roast Sirloin with Red Wine Gravy
6-8 people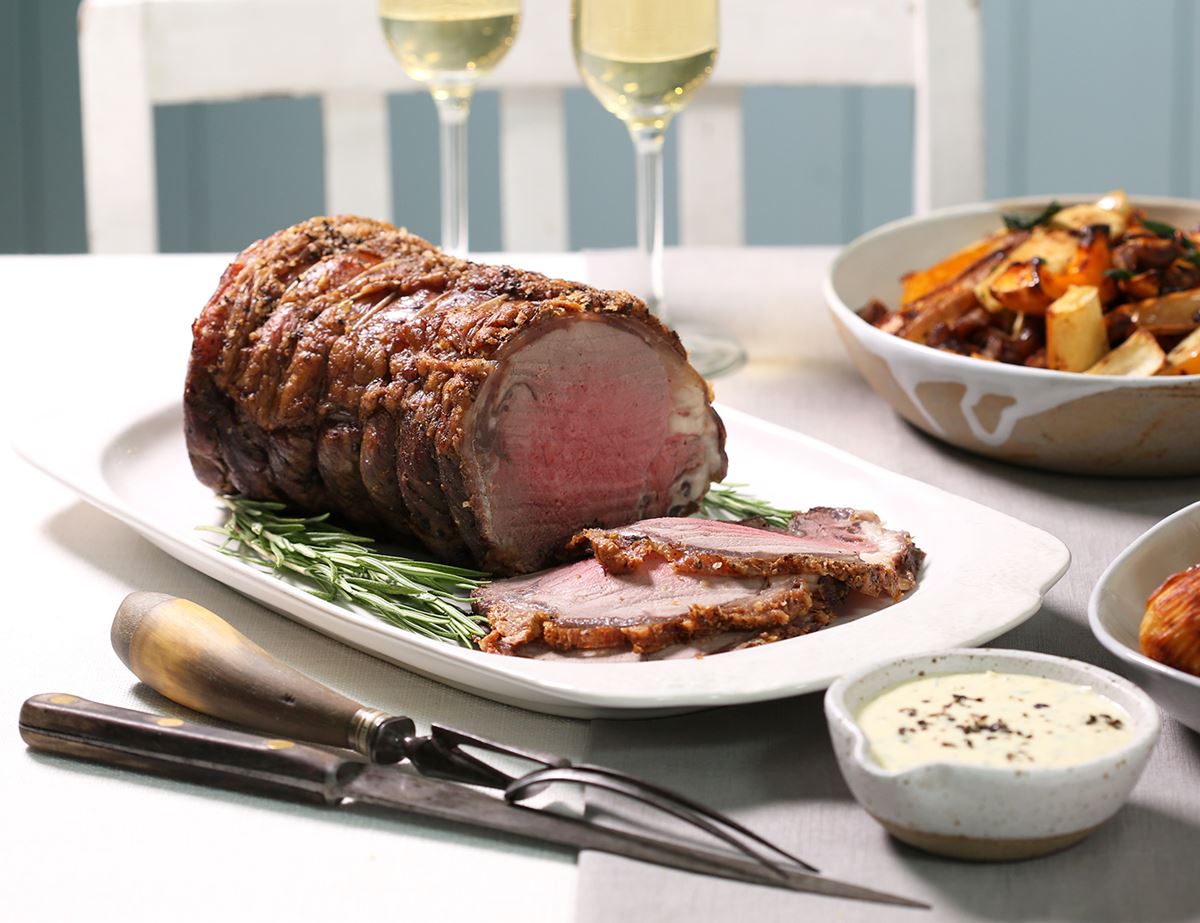 The crowning glory of any Christmas table, this 2kg cut of Devon beef is roasted with plenty of aromatic rosemary, garlic and sweet shallots, and served with a wonderfully rich red wine gravy.
Ingredients
2kg sirloin joint, boned & rolled
A large handful of rosemary
2 garlic cloves
4 shallots
1 beef stock cube
25cl Shiraz
1 tbsp cornflour
1 tbsp olive oil
600ml boiling water
Prep: 20 mins | Cook: 90 mins + resting

Method
1.
Preheat your oven to 200°C/Fan 180°C/Gas 6. Remove the beef from the fridge and unwrap it from the packaging. Pat it dry and leave it to come to room temperature for 1 hr before you need to put it in the oven.
2.
Place the beef in a snug roasting tin. Drizzle over 1 tbsp olive oil and dust with salt and pepper. Tuck the rosemary sprigs and whole, unpeeled garlic cloves under the beef. Drop in the whole, unpeeled shallots. Slide the tin into the oven and roast for 30 mins.
3.
After 30 mins, turn the heat down to 180°C/Fan 160°C/Gas 4 and cook the beef for 40 mins. This will give you beef that is cooked medium-rare. Cook for 10-15 mins more for more well done meat or 10-15 mins less for rare.
4.
Lift the beef from the roasting tin and place on a warm plate or board, leaving the rosemary, shallots and garlic in the tin. Loosely cover the beef with foil and leave to rest for 1 hr. The beef will keep cooking while it rests, so it will become less rare as it rests.
5.
Squash the shallots and garlic with the back of a spoon to squeeze them from their papery skins. Pull the leaves off the rosemary sprigs. Fill and boil your kettle then pour 600ml hot water into a large heatproof jug. Crumble in the stock cube and stir to dissolve it.
6.
Place the roasting tin on a high heat and pour in the red wine. Bring up to a bubble, then cook for 5 mins. Pour in the stock and any juices from the plate the beef is resting on. Add the peeled shallots, garlic and the rosemary leaves. Simmer for 15 mins, till the liquid has reduced slightly.
7.
Pour the gravy through a heatproof sieve into a jug or bowl. Pour the gravy into a clean pan, leaving about 100ml in the jug. Stir the cornflour into the jug to dissolve it, then pour it into the gravy in the pan. Cover and cook on a low heat for 10-15 mins till it has thickened. Taste and add salt and pepper if you think it needs it. Turn off the heat.
8.
Reheat the gravy 10 mins before you intend to serve, and pour it into a warm jug.
9.
Thinly slice the beef and serve with the rosemary and shallot infused gravy.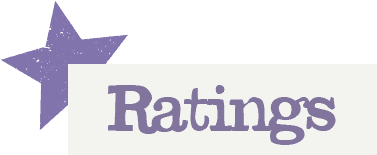 You'll need to log in to leave a rating & comment