Risotto in a Pumpkin
4-6 people
Rome-born veg boxer Flaminia Bruno told us about this brilliant seasonal centrepiece. A sweet, dense-fleshed squash like Crown Prince or Onion squash work best.
Ingredients
1 medium-sized pumpkin or squash
250ml cider, plus a splash or two
Sea salt and freshly ground pepper
A splash of olive oil
1 large white onion, finely diced
1 apple, peeled, cored and finely diced
200g risotto rice
1 ltr veg or chicken stock
16 sage leaves
A good dollop of mascarpone
A large handful of Parmesan
A handful of hazelnuts or walnuts, toasted
10 mins (prep) | 60 mins (cooking)

Method
1.
Heat your oven to 200°C/Fan 180°C/Gas 6.
2.
Cut the top off your pumpkin/squash. Scoop the seeds out. Set on a roasting tray. Season inside. Add a splash of cider to the middle. Roast in the centre of the oven for 1 hr or till tender.
3.
Heat a splash of olive oil in a large pot. Add the onion and apple. Gently cook till tender.
4.
Swirl in the rice. Let it crackle and pop, then add a splash of cider. Let the rice soak it up. Add your first ladle of stock. Simmer. Feed the stock to the rice bit by bit for 20 mins.
5.
Put a frying pan over medium-high heat. Add a little oil. Put in half your sage leaves. Sizzle till they colour a bit and crisp up. Remove. Set aside.
6.
Finely chop the remaining sage. Swirl through the risotto at the end, with the mascarpone and Parmesan. Taste and adjust the seasoning if it needs it. Add more cheese, if needed.
7.
Slosh in more cider if needed to loosen it a bit. Spoon the cooked risotto in the roasted pumpkin. Top with nuts, Parmesan and crispy sage.
8.
To serve, scoop the risotto and roasted pumpkin flesh out of the centre or cut the filled pumpkin into wedges like a cake.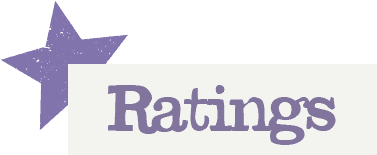 You'll need to log in to leave a rating & comment