Rhubarb & Red Lentil Curry with Coconut Rice
2 people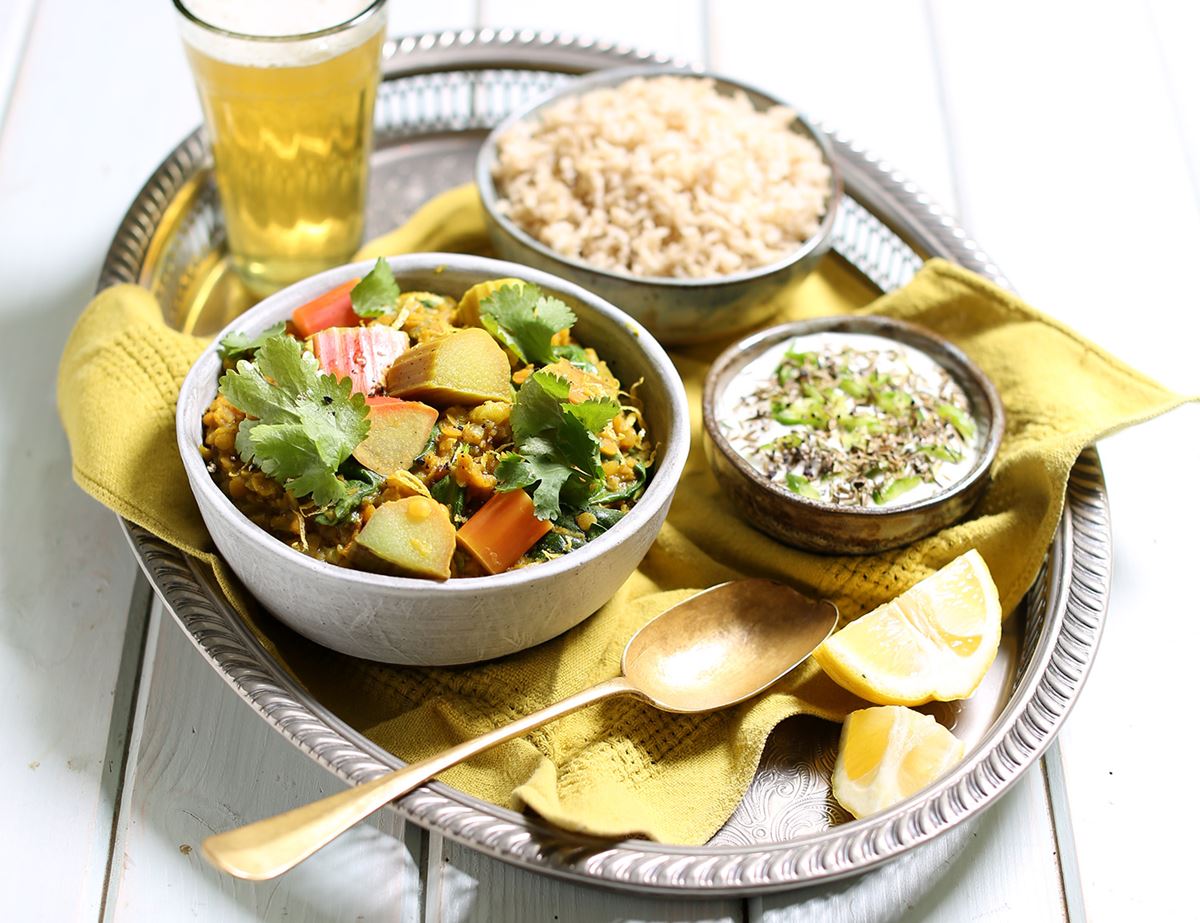 Few things sing spring as colourfully as rhubarb. Usually treated as a fruit, it's actually a type of veg, and its sharpness adds refreshing tang to this seasonal curry made with creamy lentils and earthy turmeric.
Ingredients
150g brown basmati rice
50g coconut cream
1 onion
1 garlic clove
A thumb of turmeric
2 sticks of rhubarb
2 tsp garam masala
150g red lentils
1 tbsp Demerara sugar
1 lemon
150ml Greek style yogurt
1 mini cucumber
1 tsp cumin seeds
50g baby leaf spinach
A handful of coriander
600ml boiling water
Sea salt
1 tbsp olive or coconut oil

Method
1.
Fill and boil your kettle. Tip the rice into a large bowl and cover with cold water. Whisk for 1-2 mins till the water goes cloudy, then drain and rinse.
2.
Tip the rice into a small pan. Fill a jug with 300ml boiling water and crumble in the coconut cream. Add a pinch of salt, stir to dissolve, and pour into the rice. Cover and bring to the boil, then turn the heat right down and simmer the rice for 25 mins till it's tender and the water is absorbed. Take off the heat and set aside, lid on, for 5 mins to finish cooking the rice.
3.
While the rice simmers, peel and chop the onion. Peel and finely slice the garlic. Peel and grate the turmeric (see our turmeric tip). Trim and chop the rhubarb into 2cm-thick pieces. Heat a deep frying pan or wok and add 1 tbsp olive oil. Add the onion and garlic. Stir fry for 5 mins.
4.
Add 2 tsp garam masala to the onions and cook for 2 mins. Add the turmeric. Tip in the red lentils and stir thoroughly to mix with the spiced onions.
5.
Pour in 150ml boiling water and stir till absorbed. Add the rhubarb with another 150ml hot water and 1 tbsp Demerara sugar. Stir and cook for 10 mins to soften the rhubarb and cook the lentils. If it dries out too quickly, add a splash of water.
6.
Add the yogurt to a small bowl. Trim the cucumber and coarsely grate it into the yogurt. Tip in 1 tsp cumin seeds and add a pinch of salt and pepper. Stir well and set aside.
7.
Grate or pare the zest from the lemon. Juice 1 lemon half and slice the other half into wedges. Add the juice into the lentils and fold through the spinach to just wilt it. Roughly chop the coriander leaves. Stir half the coriander through the lentils. Fluff up the coconut rice with a fork.
8.
Serve the lentil and rhubarb curry with the rice, topped with the remaining coriander leaves, with lemon wedges on the side for squeezing.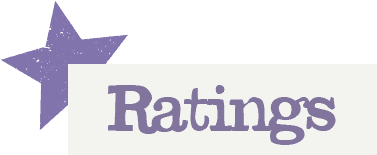 You'll need to log in to leave a rating & comment
StuartP
Relatively easy to put together, very tasty, and healthy!