Pot Roasted Chicken in Milk & Bay
6 people
Cooking the chicken in milk keeps the bird beautifully tender, and gives it a gorgeous flavour from the cloves, garlic, lemon and bay. Think bread sauce without the faff.
Ingredients
2.1kg (min) whole organic chicken
1 lemon
2 garlic cloves
500ml whole milk
2 bay leaves
10 cloves
A glug of olive oil
Sea salt and freshly ground pepper
Any leftovers? For our Open Chicken and Chilli Jam Sandwiches click here. Don't forget to use the carcass and giblets to make a heavenly stock.

Method
1.
Preheat your oven to 180°C/Fan 160°C/Gas 4.
2.
Tie the legs together with butcher's twine. This helps the bird brown. Season generously with salt and pepper.
3.
Heat a good glug of olive oil in a large heavy based, lidded pan that fits the chicken snugly. Put the chicken in the pan and cook on all sides, taking care not to pierce the skin as you turn it.
4.
Turn the chicken breast side down. Halve the lemon. Place one half inside the cavity of the chicken. Peel the whole garlic cloves. Add the milk to the pan with the other lemon half, the garlic, bay leaves and cloves.
5.
Bring to a simmer. Pop on a lid and roast for 45 mins. Take off the lid and turn the chicken breast side up. Leave the lid off. Cook for another 45 mins. Spoon the milk marinade over the chicken occasionally.
6.
Take the pot out of the oven and carefully lift the chicken out. Place on a plate, covered, to rest.
7.
Mash the garlic cloves into the sauce and squeeze in the softened lemons. The milk will look curdled.
8.
Pour the milk and juices through a sieve and into a jug. Press the curds through the sieve with the back of the spoon, extracting as much flavour as possible. Serve with the carved chicken.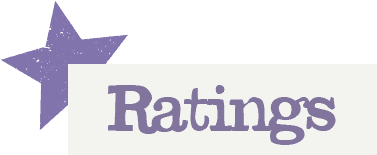 You'll need to log in to leave a rating & comment