Pork Steaks with Plum Barbecue Sauce & Roast Spuds
2 people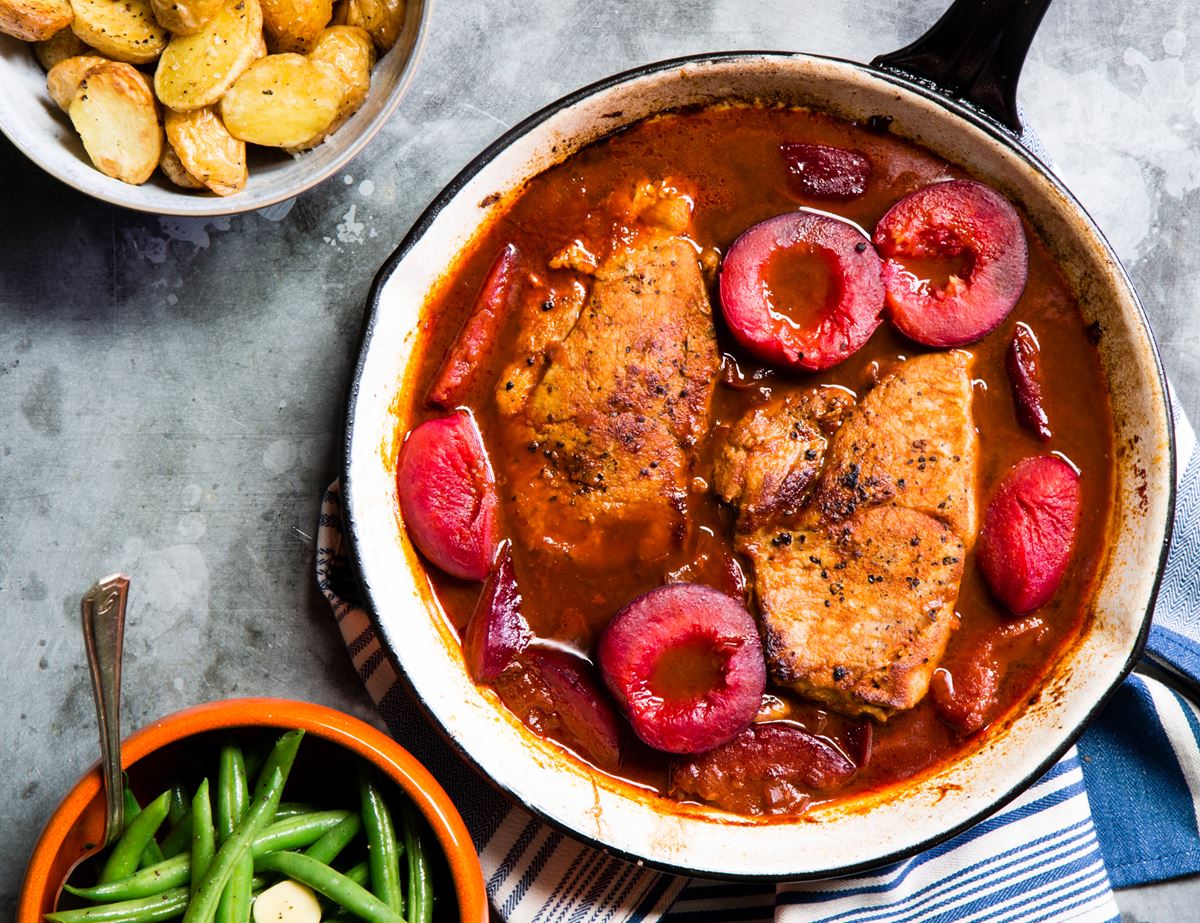 Cooking pork leg steaks in a tangy plum sauce helps infuse the pork with the sweet/sharp flavour of our favourite stone fruit. Roast spuds and buttery French beans on the side make this the perfect end-of-summer feast.
Ingredients
500g potatoes
1 onion
200g plums
2 pork leg steaks
1 garlic clove
40g tomato sauce
1 tsp Demerera sugar
1 tsp smoked paprika
200g French beans
45g butter
1 tbsp olive oil
Sea salt
Freshly ground pepper
2 tbsp cold water
200ml boiling water
Prep: 15 mins | Cook: 40 mins

Method
1.
Heat your oven to 200°C/Fan 180°C/Gas 6. Scrub the potatoes and halve or quarter them so they're all roughly the same size. Spread them out on a baking tray, drizzle over 1 tbsp oil and season with salt and pepper. Toss to mix in the oil. Slide into the oven and roast for 40 mins, till the potatoes are golden and tender all the way through.
2.
While the potatoes roast, peel and finely chop the onion. Slice the plum flesh off the stones and slice it into wedges.
3.
Warm a deep frying pan over a medium heat for 2 mins. Pour in 1/2 tbsp oil and add the pork steaks. Fry for 3-4 mins till golden brown underneath, then flip and fry for another 3-4 mins. Lift the steaks out of the pan and pop on a plate.
4.
Add the onion to the pan with 2 tbsp water. Season with a pinch of salt and pepper. Cook and stir for 5 mins till the onion has browned a little.
5.
While the onion cooks, peel and crush the garlic. When the onion has browned, stir in the plums and garlic. Add the tomato sauce and 1 tsp each Demerara sugar and smoked paprika. Cook and stir for 2 mins till the pan is aromatic.
6.
Pour 200ml water into the pan. Give everything a stir to mix it together. Slide the pork steaks back into the pan, tipping in any juices from the plate. Pop a lid on the pan (or use a baking try if you don't have a lid) and simmer for 15 mins, stirring once or twice. The plums will start to break down and the steaks will cook through.
7.
While the pork simmers, put a pan of salted water on to boil. Trim the woody ends off the French beans. When the water is boiling, add the beans. Simmer for 3-4 mins till the beans are bright green and tender. Drain, tip them back into the pan. Add the butter and toss to melt it and coat the beans.
8.
Divide the roast potatoes between 2 warm plates. Serve with the pork steaks, the plum barbecue sauce and the French beans.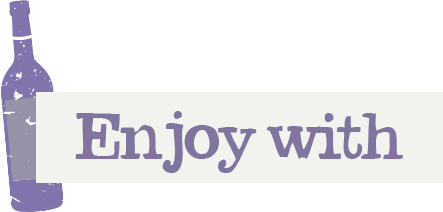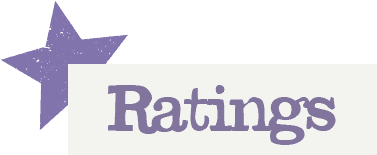 You'll need to log in to leave a rating & comment