Plum & Pigeon Salad
2 people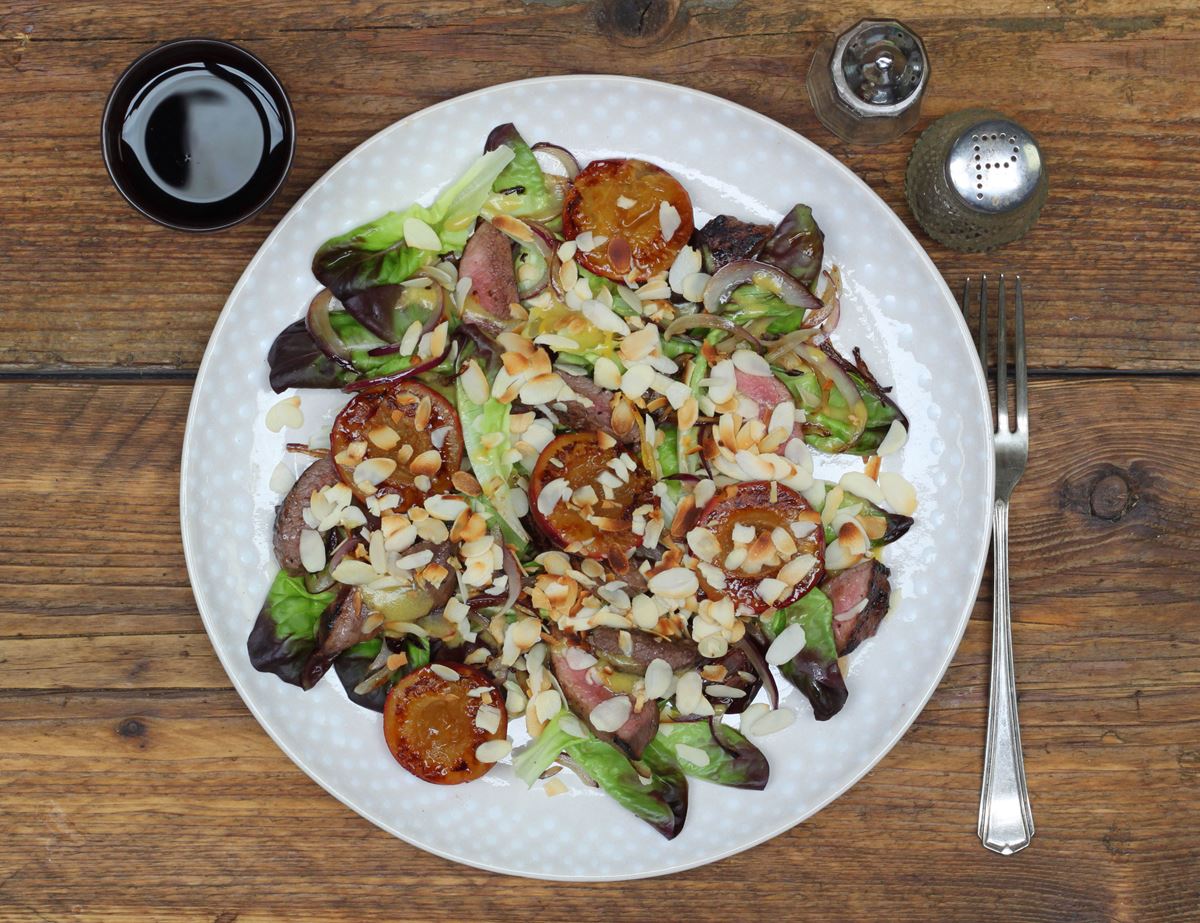 Go nuts for this warm salad, with our wild pigeon from Hampshire forests alongside the first of the season's English plums.
Ingredients
85g flaked or chopped whole almonds
1 lemon
250g wild pigeon breasts
1 tbsp Dijon mustard
1 tbsp caster sugar
1 red onion
5 plums
1 lettuce
2 tbsp olive oil plus a few splashes for cooking
Sea salt and freshly ground pepper
Prep: 15 mins | Cook: 15 mins

Method
1.
Warm a dry frying pan over a medium heat. Add the flaked almonds. Toast them for 2-3 mins till they just brown. Keep shaking the pan while they cook to stop them catching and burning. Tip into a bowl.
2.
Finley grate or pare the zest from the lemon. Juice it. Pop the pigeon breasts in a bowl (not made from metal). Add half the lemon zest and juice with a splash of olive oil. Season. Turn the pigeon breasts to coat them in the juice.
3.
Pop the rest of the lemon zest and juice in a small bowl. Add the mustard, caster sugar, 2 tbsp olive oil and some salt and pepper. Whisk together to make a dressing. Put to one side.
4.
Peel the onion. Slice it into thin wedges. Halve the plums. Pull them open. Scoop out the stones with a spoon. Tear the leaves from the lettuce. Rinse and dry them with kitchen paper or a salad spinner.
5.
Warm a splash of olive oil in the frying pan. Add the onion wedges. Fry for about 5 mins till they have softened. Turn them now and again while they cook. Lift out of the pan. Pop on a plate.
6.
Add the plums, cut side down, to the frying pan. Fry for 1-2 mins till they start to char. Flip them over. Fry for 1 more min. Lift out of the pan and add to the onion wedges.
7.
Season the pigeon breasts. Add them to the pan. Fry for 2 mins. Flip them. Fry for 2 more mins. Take them out of the pan. Slice them. Pop them back in the pan with any marinade left from the bowl. Cook for 30 seconds.
8.
Divide the lettuce between the plates. Top with the warm onions, plums, pigeon breasts and almonds. Drizzle over the dressing to serve.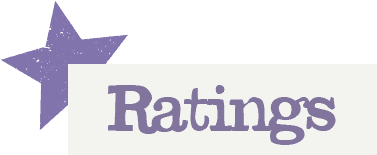 You'll need to log in to leave a rating & comment