Overnight Almond Oats with Spiced Blood Orange Compote
2 people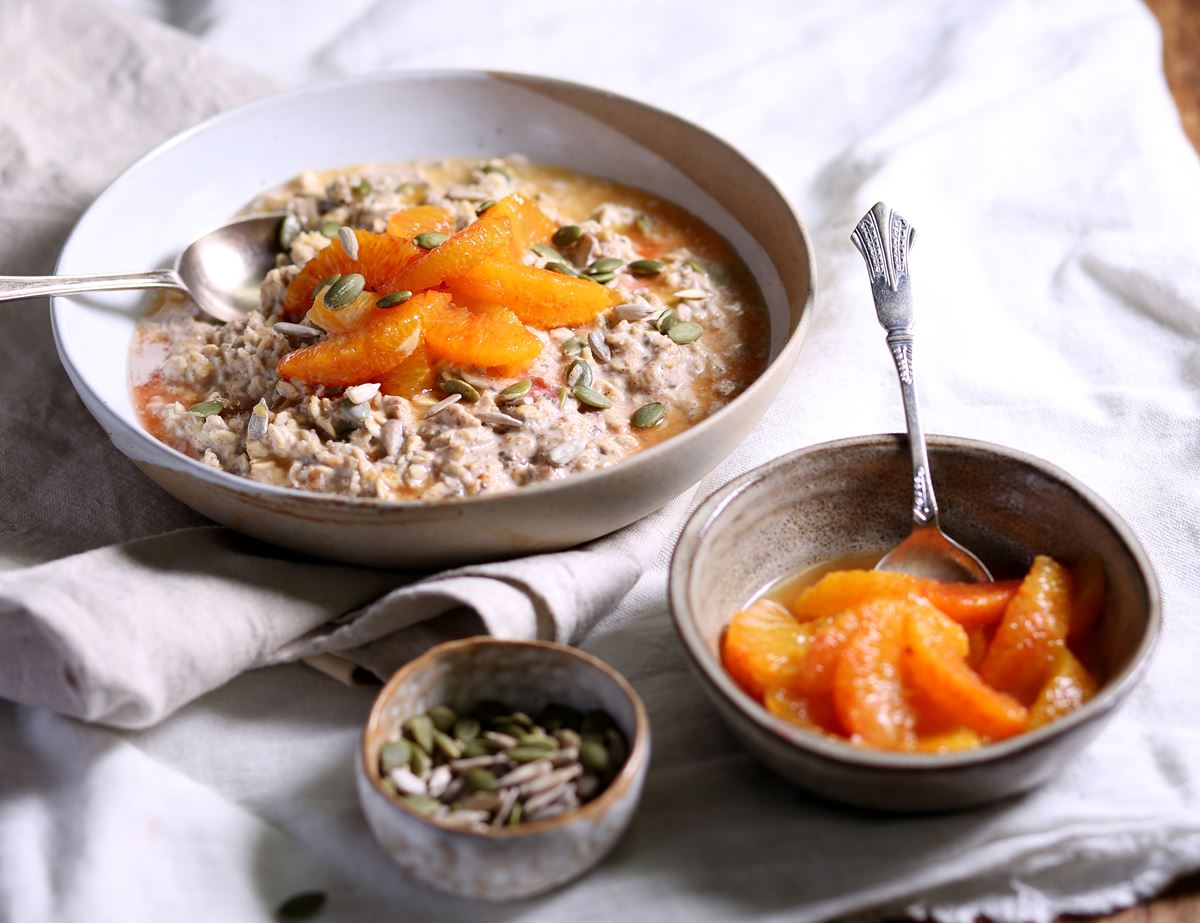 Soaking oats overnight makes them rich and creamy - the perfect base for a zingy compote of blood oranges and fragrant cardamom.
Ingredients
8 tbsp jumbo porridge oats
1 tsp ground cinnamon
3 Medjool dates, pitted and finely choppped
2 tbsp sunflower and/or pumpkin seeds
400ml almond milk (or any other milk)
2 blood oranges
2 tsp honey or maple syrup
1 tbsp almond butter
Seeds from 2 cardamom pods (optional)
Yogurt or kefir, to serve
A pinch of sea salt

Method
1.
Mix the oats, dates, cinnamon and half the seeds together in a bowl with a pinch of salt. Pour the milk over, cover and pop in the fridge for 8 hrs or overnight.
2.
In the morning, grate the zest from the oranges into a bowl. Cut a slice off the top and bottom of the oranges. Carve the peel and white pith from the sides. Squeeze any juice from the peel into the bowl.
3.
Use a small knife to cut the juicy orange segments into the bowl. Add the honey and cardamom to the bowl with the oranges. Stir to mix. Pop in the fridge and serve over the oats once they've soaked.
4.
Stir the almond butter and a few spoonfuls of the juices from the orange compote through the oats. Top with the orange segments, drizzling over any remaining juices. Sprinkle the remaining seeds over and tuck in. Delicious with an added dollop of yogurt or drizzle of kefir.
5.
TIP: If you don't want to wait overnight to have this you can simply warm the oats and milk through and have it as a porridge, capped with the fresh orange compote.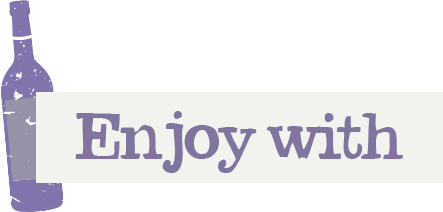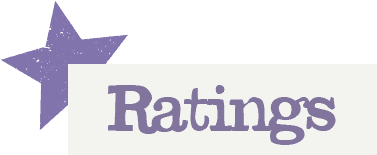 You'll need to log in to leave a rating & comment